This post contains affiliate links, meaning I get a commission if you decide to make a purchase through my links, at no cost to you. Please read my disclosure page for more details.
Categories: Dordogne, Family Travel, Loire Valley
On today's episode Matt from Boston tells us how to have a great vacation in France with young children, specifically in the Loire Valley and Dordogne. Matt tells us how he and his wife and daughters spent three and a half weeks touring around France and what their favorite places were. Today we concentrate on their visit of the Loire Valley and the Dordogne, and as it turns out Dordogne WAS one of their favorites!
Some of the Topics Discussed on the Show
Why did they choose France? Why did they choose late spring?
Can they speak French? Did that become a problem? How much French do you really need to be comfortable getting around in France?
How did they deal with their daughter's severe food allergy while in France?
French Tip of the Week: How do you say "my daughter is allergic to eggs" in French? "Ma fille est allergique aux oeufs". Just in case, do what Matt did, print out a card in French that you can show to waiters.
How did they like the food in France?
What is it like driving in France? See Episode 16 for more on that.
Why did they skip Paris?
What is it like landing in France in the middle of a huge taxi strike?
A Few Navigation Time Stamps for this Episode
18:00 Matt talks about driving in France, that it was great and that episode 16 on that subject helped him greatly. He found that French people pretty much don't speed, don't pass on the right, don't honk at you when they disagree with your driving choices, he even loved  the roundabouts. Bring a stand-alone GPS such as a Tom-Tom that rely on GPS signal alone and not maps tied to your smart-phone.
24:45 Matt mentions how it's lovely that there are so many picnic tables in France. You can bring your own food, it's encouraged!
29:00 What it is like shopping at French grocery stores? Going to the butcher's and the open-air market. Great bread everywhere, great fruit and vegetables. Annie explains briefly how food distribution works in France.
35:00 Why some freeways are toll roads in France and others are not.
37:00 How you can deal with hot weather in France if your rental home does not have air-conditioning: open everything up at night and close everything, especially shutters, all day. Go swimming. Don't cook inside, use the barbecue outside!
Book in Advance Especially if You Need an Automatic!
Renting an automatic is not as difficult as it used to be in France, but depending on the place where you'll pickup they may or may not have a car that suits your needs. Shop for your rental car in advance!
FOLLOW US ON:
Discussed in this Episode
Château de Chenonceau
Château du Clos Lucé (Leonardo DaVinci)
Beynac
Vitrac
Lascaux
Fond de Gaume
La Roque Saint-Christophe
le Gouffre de Padirac
la Fôret des Singes
Castlenaud-la-Chapelle
Dordogne
Dordogne family activities
Loire Valley
Visiting France with Children
Subscribe to the Podcast
Apple
Google
Spotify
RSS
Support the Show
Tip Your Guides
Extras
Patreon
Audio Tours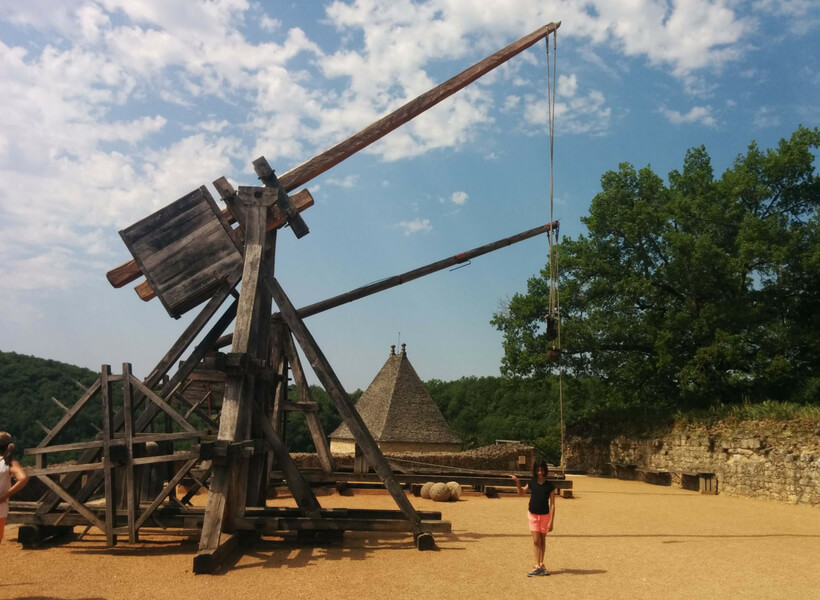 Read more about this episode
Guest Notes
Categories: Dordogne, Family Travel, Loire Valley