Categories: Day -Trips from Toulouse, Off the Beaten Track in France, Toulouse Area
This episode features our frequent and very popular guest Elyse Rivin. If you enjoy her episodes, please consider supporting her on Patreon.
Lagrasse and Villerouge-Termenès are in the Corbière area, to be precise in the Aude department and the Occitanie region. If you're ready for an off the beaten track vacation in the sunny south of France, listen to this episode and hop on a plane!
What we love about Lagrasse
Lagrasse has a lovely monastery that escaped destruction during the French Revolution, only to become a Gendarmerie later on! The monastery in Lagrasse is the only one in France to have both a medieval church and a classical cloister.
A lot of English people have settled in Lagrasse and you it might surprise you to hear quit a lot of English spoken in the village, not by tourists, but by locals too!
There is a book fair every year in Lagrasse, but you might also enjoy the marketplace from the 1500s, the famous bridge, the cloister, the remnants of ramparts, and the beautiful village.
There is a new group of monks in the Abbey and the village has won a prize for the quality of its restoration. Lagrasse is only 42 km from Carcassonne and Narbonne and 140 km from Toulouse. It is a great place to visit from Carcassonne or Narbonne. From Toulouse it's a wonderful one-day excursion.
Not to miss in Villerouge-Termenès
This is a small village with a castle. It is gorgeous to see because a lot has been renovated. The audio guide is worth taking. It is called "Villerouge" because the stone is red there unlike in Lagrasse where it's white limestone.
This is a place where the last of the Cathars were held and burned at the stake. This castle was the private property of the Bishop of Narbonne in the 1300s when this happened. As such, it was a stronghold of the proponents of the Catholic Church. Guilhem Bélibaste, one of the last Cathar preachers was burned at the stake there in 1321.
There is a medieval rotisserie in Villerouge-Termenès where they serve chicken on a slab of bread without utensils and served with spiced wine. The restaurant is inside the castle and it's a fun thing to do when visiting the area!
The Vineyards around Lagrasse and Villerouge-Termenès
These are not the kinds of wineries that are showy. These wineries are often setup in serviceable agricultural buildings with a small show-room. There are signs inviting drivers to stop and sample the wine, but it's nothing fancy.
You will find some of the loveliest Corbières wines in this area. Annie particularly likes to stop at a place called Camplong d'Aude where you can buy a wonderful red called C de Camplong. I said it was called O when we recorded the episode, but I wasn't remembering right, it's called the C de Camplong.
This website lists 5 different "wine routes" you can take in the Aude department to get to know the Corbières wines. From there you can download a PDF in French. We think it is useful even if you don't speak French because it has  maps and photos.
FOLLOW US ON:
Subscribe to the Podcast
Apple
Google
Spotify
RSS
Support the Show
Tip Your Guides
Extras
Patreon
Audio Tours
If you enjoyed this episode, you should also listen to related episode(s):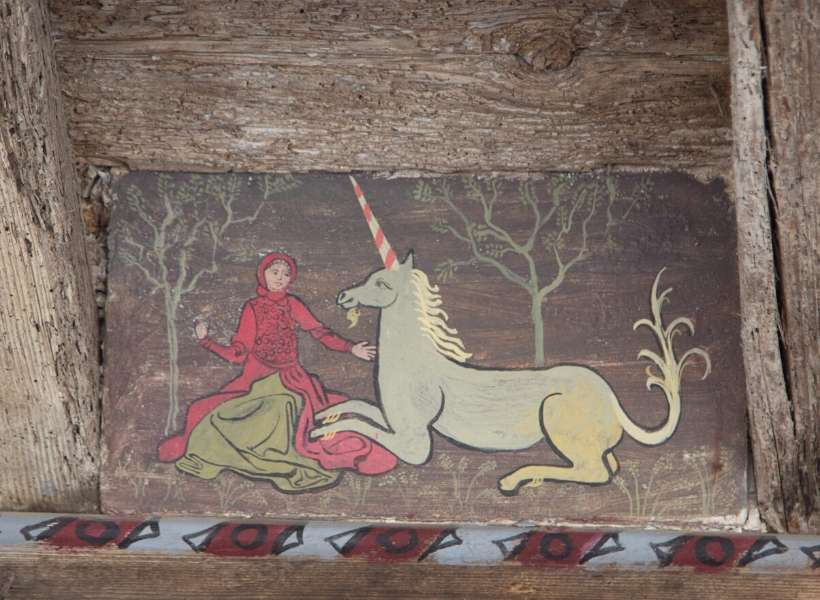 Categories: Day -Trips from Toulouse, Off the Beaten Track in France, Toulouse Area