This post contains affiliate links, meaning I get a commission if you decide to make a purchase through my links, at no cost to you. Please read my disclosure page for more details.
Categories: Day-Trips from Paris, Normandy & Brittany
The question of today is it possible to visit the Mont Saint Michel as a day trip from Paris? Lots of people want to know about this because if visiting the Mont Saint Michel is on your bucket list, it's a priority for you!
Is It Possible To Visit The Mont Saint Michel As A Day Trip From Paris?
The whole idea of this episode is how to visit the Mont Saint Michel from Paris on your own, so I won't go into booking a tour, but there are lots of companies that offer such day-trips between Paris and the Mont Saint Michel.
The Mont Saint Michel isn't that far from Paris, but it's far enough that doing it as a day trip with a rental car can be tricky. We explore that option and I bring up all the things a visitor may not consider that are important.
What Are Your Options?
What other options do you have? Are there good train options? Yes, indeed! That's my favorite option. But there are good trains and bad trains. I tell you about both so you don't waste your time.
Overall, getting to the Mont Saint Michel from Paris isn't so hard to do, but you definitely need to plan this out so it is a long wonderful day instead of a long painful day!
I think staying overnight is a better idea. That way you can see the Mont in the late afternoon when most visitors are gone. I stayed at this hotel just off the Mont and found it to be an excellent value. Just for those of you who want to take a little more time!
FOLLOW US ON:
Subscribe to the Podcast
Apple
Google
Spotify
RSS
Support the Show
Tip Your Guides
Extras
Patreon
Audio Tours
If you enjoyed this episode, you should also listen to related episode(s):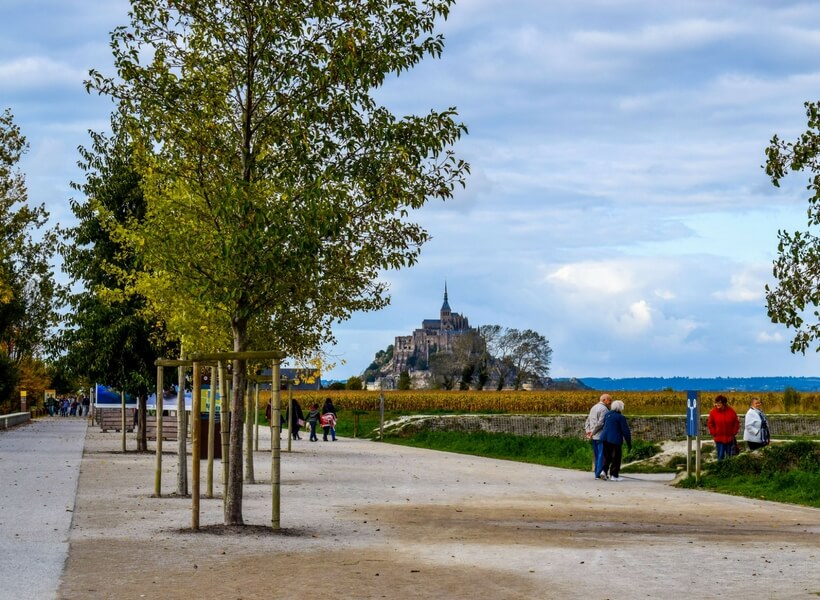 Read more about this episode
Show Notes
Categories: Day-Trips from Paris, Normandy & Brittany