Tags:
Episode with Elyse
Category: Provence
CLICK TO PLAY THIS EPISODE
This episode features our frequent and very popular guest Elyse Rivin. If you enjoy her episodes, please consider supporting her on Patreon.
Today on Join Us in France we take you to the beautiful port city of Marseille  in France. You may see an "s" at the end of Marseille in English, but not in French. Being French and stubborn, I will not add the "s"!
The Oldest City in France and One of the Bigger Ones Too!
Marseille is the oldest city in France and we're here to tell you that it doesn't deserve the bad reputation going around the internet. It is a place for lovely weather, great beaches, interesting museums, lots of ports and chances to get on the water, great food--can you say Bouillabaisse?!--great churches to visit and it's a very popular cruise ship stop too! If you've never visited you need to get down there, you will not regret it!
Marseille Episode Highlights
In the movies
France tourism news
A brief history
The Black Pleague
Why is the French national anthem called "La Marseillaise"?
Influxes of population
The City during WWII
Do you know about the Pieds-Noirs?
The French melting-pot
Must-Sees in Marseille
Notre-Dame-de-la-Garde
La Cité Radieuse by architect Le Corbusier
Local Food Specialty: la Bouillabaisse
Cruise stop
Some things you need to know about taking the bus in France
Conclusion
Did you get my
VoiceMap
Paris tours yet? They are designed for people who want to see the best of Paris neighborhoods
and
put what they are looking at into historical context. There are so many great stories in Paris. Don't walk right past them without having a clue what happened there! You can buy them directly from the VoiceMap app or click
here
to order activation codes at the podcast listener discount price.
Subscribe to the Podcast
Apple
Google
Spotify
RSS
Support the Show
Tip Your Guide
Extras
Patreon
Audio Tours
Merchandise
If you enjoyed this episode, you should also listen to related episode(s):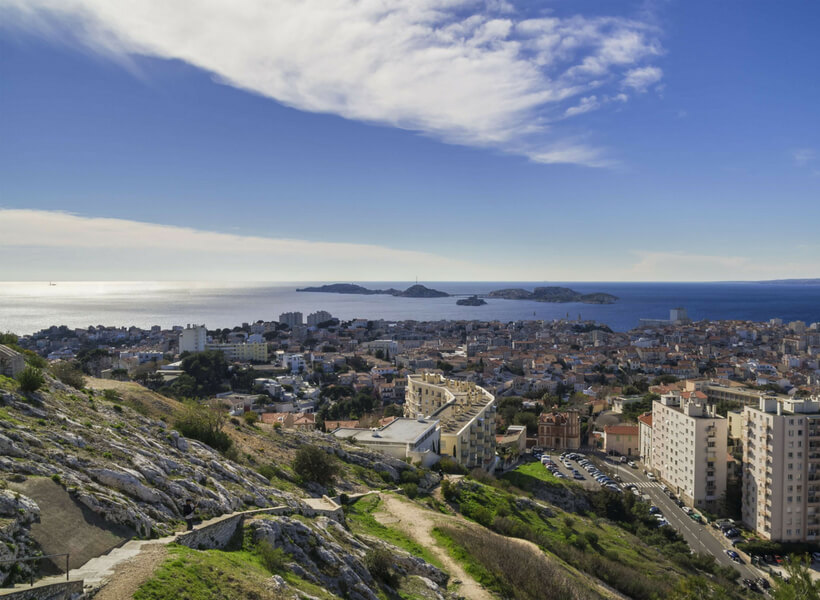 Category: Provence