This post contains affiliate links, meaning I get a commission if you decide to make a purchase through my links, at no cost to you. Please read my disclosure page for more details.
Category: Bordeaux Area
On today's episode, Annie chats with Ira about her favorite day-trips around Bordeaux. Ira is in a great position to tell us about that because she moved to Bordeaux full time a few years ago and has gotten to know the area very well. We talk about several wine routes you can drive, about the Bassin d'Arcachon which is dear to my heart as I explain in the episode, the Entre Deux Mers area, and about general tips about visiting this area. Ira publishes a blog called Lost in Bordeaux that I can heartily recommend.
Day-Trips Around Bordeaux
There is a fair bit of information about Bordaux and Saint-Émilion on-line, but not so much about the other gems in the area. The purpose of this episode is to make you aware of the many wonderful places you can visit around Bordeaux!
Before you get going around Bordeaux, it's worth repeating that Bordeaux itself is worth a full day. The city has a lot to offer. If you land in Paris from North America and take the TGV to Bordeaux directly from the CDG airport, you'll arrive in Bordeaux by the middle of the afternoon France time. It would be ideal to spend that first half-day in Bordeaux and then at least one more full day. It's worth it just for the gastronomy and all the great wine bars!
Correction: Cadillac was not named for someone who came from Cadillac and founded the company. Rather, it was named for Antoine de la Mothe Cadillac, the founder of the city of Detroit. In 1701 he established Fort Pontchartrain du Detroit and from this eventually grew the city of Detroit. In fact, the emblem for the Cadillac car company is the Cadillac's family coat of arms. Michigan and the Detroit area are rife with reminders of our French heritage: Grosse Pointe, Lafayette Square, Cadillac Square, Belle Isle, Gratiot Avenue, Charlevoix Road... Detroit even has its own French legend: the Nain Rouge, whose sighting supposedly is an omen of bad events to come. Of course, Detroiters take this as a reason for a party and now have a parade each spring in his honor, the Marche du Nain Rouge! Thank you Michael Robert for letting me know!
Places You Can Visit Around Bordeaux
Bordeaux is in the Gironde department, in the Nouvelle Aquitaine region. One of the things that make it special is that there are so many different types of activities to do in this part of France.
Having said that, many of the attractions we'll discuss are hard to get to without a car. You should book your car in advance, especially if you need an automatic. Understand that in France last-minute car rentals are terribly expensive.
Wine Activities
You can't come to Bordeaux and ignore the wine. There are 5 sub wine regions in Bordeaux and you could do a wine route dedicated to each of them. Each would look different, taste different, have a different history.
Saint-Émilion
Do understand that Saint-Émilion is the most "touristy" wine area of the Bordeaux region, especially during "vendange" season which is Sept and Oct. This town is the easiest to visit by train. The train station in Saint-Émilion is a 15-20 minute walk to the center of the town, but there are taxis, it's easy to do.
In Saint-Émilion you MUST take the tour that they offer at the tourist office otherwise you won't get into the monolithic church that is so interesting there. You should plan ahead and book a tour, they have them available in English as well.
There are a lot of wineries to visit around Saint-Émilion and for some of those you need a car. If you come in the summer or harvest season, book in advance, they don't like people just showing up. But, if you didn't book in advance, at the Tourist Office they have a list of 3 or 4 chateaux that are open that day for drop-in visitors.
Also book your restaurant in Saint-Émilion unless you just want to get a sandwich at a boulangerie because all the good places are full. This is more important than ever because with the pandemic all venues are limited to how many people they can host and this will probably be the case going forward to some time.
Pomerole
Pomerole is another lovely wine village and area you can visit. It's not as touristy. The town itself if tiny, not much to see. But there are lots of wineries around there including Château Pétrus but most of us can't afford that because it is priced in the thousands per bottle. A more approachable chateau there is called Château Beauregard and it's also very nice.
Médoc
The Médoc area includes some of the most expensive wines in the world, but it's not as touristy as the others. Médoc is more spread-out all over the Médoc peninsula. They are all along this road with beautiful châteaux sprinkled throughout. You'll see many family-owned wineries, much smaller labels you've probably never heard of.
Again, it's important to select a few places you want to visit and book them in advance because, like many popular wine-producing areas in France, they are a bit stuck up in Bordeaux (not as much as in Beaune, actually) and they don't like surprises. It's a different matter in the Fronton, Gaillac and Corbières areas closer to Toulouse.
You could spend more than a day exploring the Médoc. On the estuary side of it is the wine and on the other side is the Atlantic Ocean that is so loved by surfers. One place stands out in the north of the Médoc called Soulac-sur-Mer, it's referred to as the "mini Arcachon".
Graves-Sauterne
If you prefer sweeter white wines, this is the area for you! This is south of Bordeaux. If you look at the Bordeaux area on a map, you have two rivers that flow through it: the Dordogne and the Garonne. Graves-Sauterne is left of the Garonne river on the map.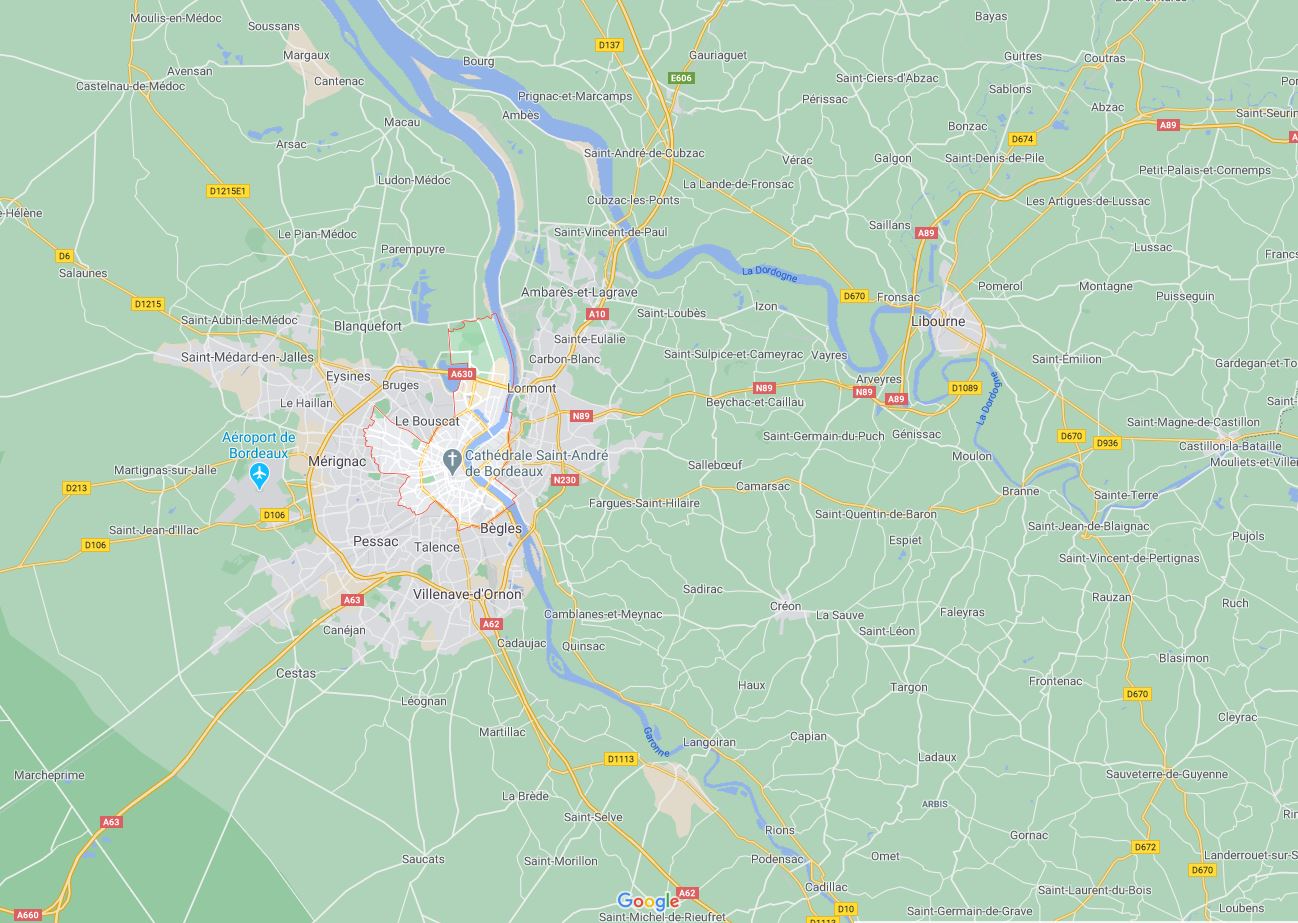 The Graves area is considered the birth place of the Clairette, which is a name British people use for Bordeaux wines. There are a lot of amazing chateaux in this area, including Château Pape Clément that you can get to using the Bordeaux tram system! If you only have two days in Bordeaux, this is a beaufitul chateau with excellent wines also!
Les Sources de Caudalie is another place that's worth a visit. It's a famous luxurious hotel in the vineyard. An amazing place with a great restaurant, and the whole package.
Entre Deux-Mers
If you're going to take some day-trips around Bordeaux, don't forget to include the "entre deux mers" area. Most people don't know about this Bordeaux wine area, but it's the biggest one and it's wonderful! They produce white wines mostly. It is the Tuscany of Gironde, hilly, vineyards, beautiful medieval towns.
This part of the Bordeaux area has a lot of Bastides towns. There's usually a beautiful square with arches, you'll find cafés, restaurants, and shops all around. This is between Gironde and Lot-et-Garonne.
Cadillac
One such a place is Cadillac which is famous for its château, the man who gave the name to the car is from there. The chateau is a great visit. It was a prison at one point. On the second floor you can see the prison.
Saint-Macaire is also interesting. It is also an old bastide that was once on the river, but now there is some distance between the town and the river. There are fortification walls. You could spend a half day there because it's an amazing town with a beautiful church, some nice restaurants. If you come at the end of August there is a great medieval festival  in Saint-Macaise.
Other worthwhile towns are Rions which has a Michelin restaurant. You'll also find Castelmoron d'Albret the smallest village in France by square footage. But every street is lovely and it's wonderful to visit at Christmas because they decorate it beautifully.
Abbaye de la Sauve Majeure, the abbey is wonderful, but there's also the Maison du Vin of the area is in this town and they do some wine tasting.
Beach Activities
Bassin d'Arcachon
Bassin d'Arcachon. If you've had enough of the wine, let's go to the beach! Arcachon is a resort destination for French people as well as foreign visitors. It is 60 kilometers west of Bordeaux. If you don't have a car you can take a train from Bordeaux to Arcachon city.
This is not a fisherman's village but a bigger town that's intersting in terms of architecture. The "ville d'hiver" part of the city has beautiful villas from the 19th century.
The central beach in Arcachon is packed in the summer. You could either get away from that by renting a bike or by taking bus #1 that goes along all the beaches of the south of the Bassin d'Arcachon.
Cap Ferret
Ira likes to go to the Plage de Pereire because it's good with kids. Or continue on to Plage du Moulleau, another resort little town. Cap Ferret is also really popular. There is a bus to get there but it takes forever. It's better to take a ferry between Arcachon and Cap Ferret. There are oyster farmers, it's not quite a fisherman's village any more, but it's nice. Most restaurants there are "cabanes à huitres" where they serve oysters and that's about it! You'll get your choice of size of oysters, you want #2 or #3, they are the best! L'Herbe in Lège Cap Ferret is a favorite of Ira.
Dune du Pilat
From Arcachon you can either take a bus or rent a bike to go to the Dune du Pilat. Going by bike is recommended because they have a lot of great bike paths in this area. The Dune du Pilat is the biggest sand dune in Europe, it's amazing. You can climb it year-round. The tourist season there is May through the end of September. At that time they have stairs for everyone to use. The rest of the year you have to climb it in the sand and it's not easy!
When you get to the top you see the ocean on one side and the forest on the other, it's wonderful. If you're making a day of it, you could buy a picnic in Arcachon and take it to enjoy while watching the view at the top of the Dune du Pilat.
Soulac-sur-Mer
Normally they have a wonderful festival in Soulac in July, it's a great place to enjoy for the week-end. Of course, this was cancelled in 2020 due to the pandemic, but it will come back!
As you can see, if you're looking for day-trips around Bordeaux you'll have plenty to choose from. We didn't have time to get to all the day-trips around Bordeaux, click on Guest Notes (blue button) to read all the wonderful day-trip Ira recommends!
FOLLOW US ON:
Discussed in this Episode
Saint-Émilion
Pomerol
Médoc
Surfing
Cadillac
Saint-Macaire
Rions
Castelmoron d'Albret
Abbaye de la Sauve Majeure
Bassin d'Arcachon
Dune du Pilat
Plage de Pereire
Plage du Moulleau
Cap Ferret
Cabanes à huitres
Subscribe to the Podcast
Apple
Google
Spotify
RSS
Support the Show
Tip Your Guides
Extras
Patreon
Audio Tours
If you enjoyed this episode, you should also listen to related episode(s):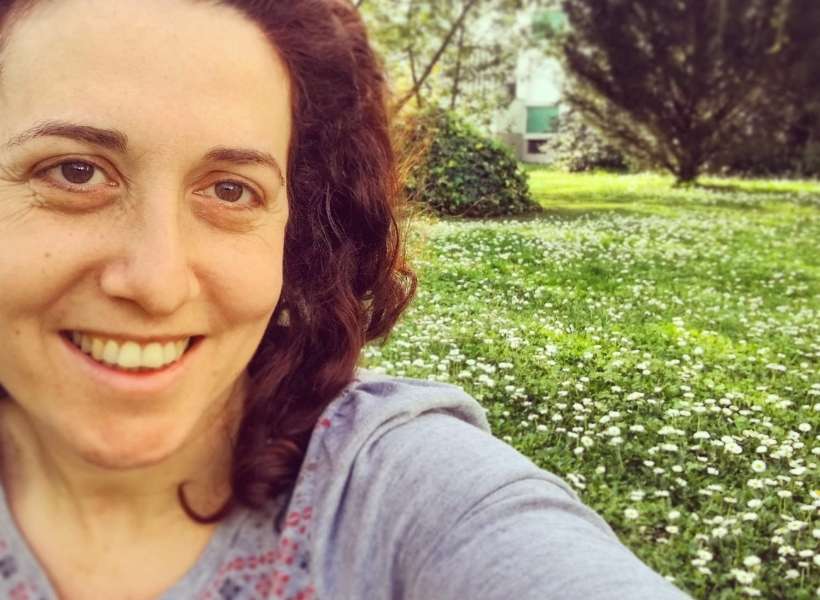 Read more about this episode
Guest Notes
Category: Bordeaux Area