Category: French History
This episode features our frequent and very popular guest Elyse Rivin. If you enjoy her episodes, please consider supporting her on Patreon.
When I was a kid growing up in France I didn't particularly like our visits to Gallo-Roman sites. My mother didn't like us to sit at home watching TV when we didn't have school, so she packed us in the car and took us to see Roman ruins all over the southwest of France.
Sometimes there wasn't much to see there. Just piles of rocks in a field and, horror of horrors, we weren't allowed to touch anything!
We have tens of thousands of Gallo-Roman sites in France. Some are big and attract a lot of visitors, some are still just a pile of rocks that you're not supposed to touch. Don't worry, today we'll talk about the big sites, the ones that boggle the mind. And many of them are so big that you walk all over them and YES! you can touch!
The Most Important Gallo-Roman Sites in France
Narbonne and Lyon were the most important cities in France during Gallo-Roman times. But that's not where you can see the best Roman ruins today.
Annie and Elyse don't agree about what vestiges are worth visiting. For example Annie thinks that what's left of the Roman theater in Toulouse is underwhelming. It's a fine place to walk your dog if you live nearby, but don't make a trip around the world just to see that! On the other hand the Saint Raymond Museum which specializes in this time period is impressive in Toulouse. We recommend you do your homework by checking out this list or look at this map.
Annie's List of Best Gallo-Roman Sites in France Today
Nîmes
La Turbie
Saint Rémy de Provence
Orange (especially to see a show in the Roman theater)
Cluny Museum and Arènes de Lutèce in Paris
FOLLOW US ON:
Discussed in this Episode
Asterix Parc near Paris [50:00]
Go to a show at Orange [51:00]
Subscribe to the Podcast
Apple
Google
Spotify
RSS
Support the Show
Tip Your Guides
Extras
Patreon
Audio Tours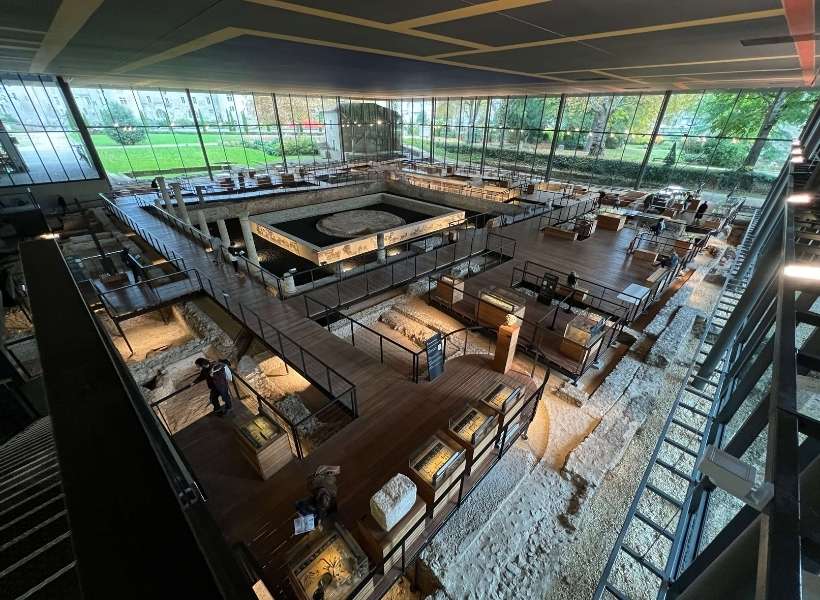 Read more about this episode
Show Notes
Category: French History