Categories: Basque Country, Bordeaux Area
This episode features our frequent and very popular guest Elyse Rivin. If you enjoy her episodes, please consider supporting her on Patreon.
Together we continue to explore the Basque Country, in particular the village of Espelette, Saint-Jean-de-Luz and Saint-Jean-Pied-de-Port. Even the names are exotic, aren't they? Wait until you hear about this gorgeous areas full of history and charm. Elyse brings it all to life in today's episode to inspire you to get out of Paris and explore a part of France with a strong regional character.
We also published another episode about Bayonne in the Basque Country. Make sure you listen to both if you're lucky enough to be going to the Basque country soon!
Episode Highlights
The local Basque language
Basque Country spans both some of France and some of Spain
Local geography
The Rhune Mountain
Saint-Jean-de-Luz and the Corsaires
Royal wedding at Saint-Jean-de-Luz
A wonderful vacation place
Food specialties you will love
Saint-Jean-Pied-de-Port, the port that is nowhere near the ocean!
Espelette and its famous protected peppers
FOLLOW US ON:
Discussed in this Episode
Basque Country
Espelette
Saint-Jean-de-Luz
Saint-Jean-Pied-de-Port
Subscribe to the Podcast
Apple
Google
Spotify
RSS
Support the Show
Tip Your Guides
Extras
Patreon
Audio Tours
If you enjoyed this episode, you should also listen to related episode(s):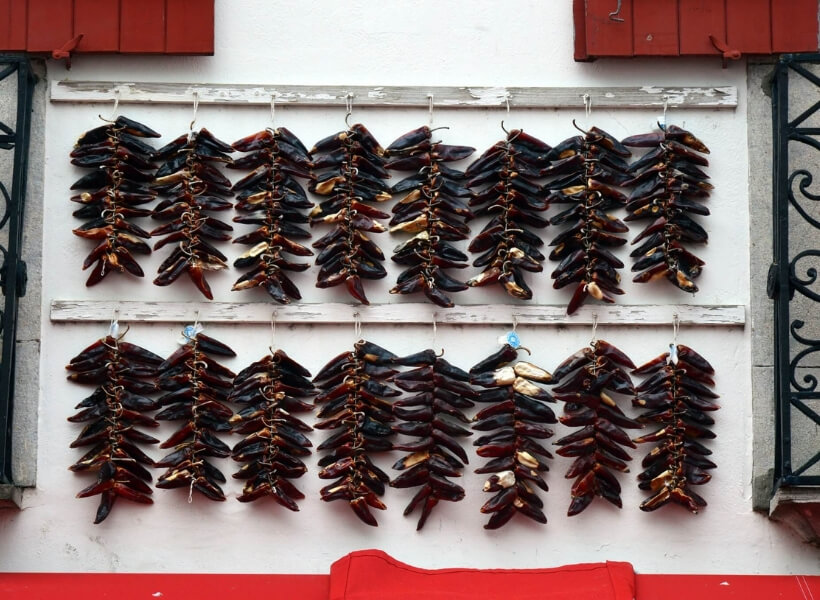 Let's Review
In Conclusion: this area lives up to its fame, you should take a trip all the way down the southwest of France and see for yourself. We didn't mention the Atlantic ocean very much in this episode, but it is never far.
The ending song for this episode is Hegoak sung by the A Croche Choeur Choir.
Read more about this episode
Show Notes
Categories: Basque Country, Bordeaux Area