Categories: Burgundy Area, Family Travel, Loire Valley, Paris
When you visit France from as far away as Australia, you might not get a chance to come back very soon. So, of course, you'll want to pack a lot of action into your holiday in France with kids!
My guest Joanne Scott on today's episode experienced a lot of France in a short time. She shares some fantastic tips we all need to hear to make our trip to France more enjoyable.
We'll talk about their week in Paris, their quick visit to the Loire Valley and another quick hop to Burgundy. Some of these things went great. But some were not as great and things got a little stressful at times.
We like to keep it real on this podcast, let's hear about what Joanne would do if she had a do-over. Take a listen so you get inspired and don't make the same mistakes!
FOLLOW US ON:
Discussed in this Episode
[3:49] Booking a private transfer instead of a taxi in Paris
[6:20] Apartment rental in Paris
[7:44] River Cruise in Paris
[10:03] Storing suitcases in Paris
[12:54] Bike tour of Versailles
[18:39] Disneyland Paris
[20:20] Walking tour with David Blanc in Paris
[22:44] Tips for visiting the Catacombs
[25:05] Amboise bike adventures and how to visit the Loire Valley easily
[30:16] Spending Bastille Day in Paris
[32:46] Nintendo Switch Guides in the Louvre for kids
[33:30] Taking the train for a visit to Beaune and doing a private car tour of Burgundy (Flaviny-sur-Ozerain + Fontenay Abbey + Chateauneuf du Pape)
[36:49] Going all the way to the top of the Eiffel Tower
[37:54] Taking the Eurostar
[44:55] Do you need "Skip the line" tickets?
Subscribe to the Podcast
Apple
Google
Spotify
RSS
Support the Show
Tip Your Guides
Extras
Patreon
Audio Tours
If you enjoyed this episode, you should also listen to related episode(s):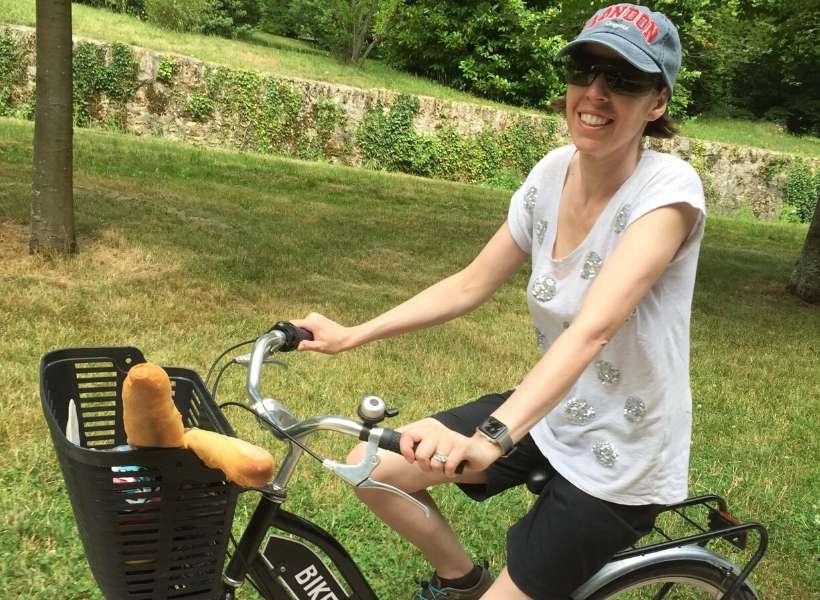 Read more about this episode
Transcript
Guest Notes
Categories: Burgundy Area, Family Travel, Loire Valley, Paris