This post contains affiliate links, meaning I get a commission if you decide to make a purchase through my links, at no cost to you. Please read my disclosure page for more details.
Categories: French Customs & Lifestyle, Normandy & Brittany
Today, Annie Sargent brings you a trip report with Christopher Tipper about attending the 24 hours of Le Mans. The first half of the episode is a chat with Christopher about what he's planning to do, and the second half is execution phase. Did the event live up to Christopher's expectations? Were there any unexpected twists and turns along the way? You're about to find out.
Attending the 24 Hours of Le Mans
In 2023, the 100th edition of the 24 Hours of Le Mans car race took place. Christopher, having anticipated this event for some time, especially after several postponements, was present to witness it.
Beyond the race, Christopher embarked on a wider visit through of France. He visited Giverny, known for the gardens that inspired Monet. He also spent time at the Orangerie museum, observing Monet's water lilies.
He explored the stairs of Sacré-Cœur, notable for their historical significance and their feature in the movie "John Wick 4."
Opting for accommodations near Notre Dame, Christopher and Katherine found themselves amidst the lively ambiance of central Paris. They utilized Annie's VoiceMap tours for navigation and adopted the Navigo Easy card system for local transportation, which has replaced traditional paper tickets.
In Le Mans, aside from the race, they discovered historical monuments, parks, and reputable museums. They also shared stories of their experiences driving on Germany's Autobahn.
However, Christopher faced an unexpected challenge during his trip when he needed medical attention at a Parisian ER. Notably, he found the medical care efficient and was not charged for the services, highlighting the supportive nature of the French medical system for visitors.
On the culinary front, Christopher tried rillettes, which he humorously likened to an upscale version of spam. He frequented several local eateries, documenting his experiences, which are to be included in Annie's notes.
Overall, Christopher's trip to France was a blend of sporting events, cultural experiences, and culinary exploration, resulting in a memorable journey.
Movies mentioned in this episode: Steve McQueen Le Mans and JohnWick 4
#LeMans100, #FrenchAdventures, #MonetsGiverny, #OrangerieMuseum, #SacréCœurStairs, #HeartOfParis, #AutobahnThrills, #FrenchCuisine, #TravelTales, #CulturalJourney, #ParisExploration, #RacingHistory
FOLLOW US ON:
Subscribe to the Podcast
Apple
Google
Spotify
RSS
Support the Show
Tip Your Guides
Extras
Patreon
Audio Tours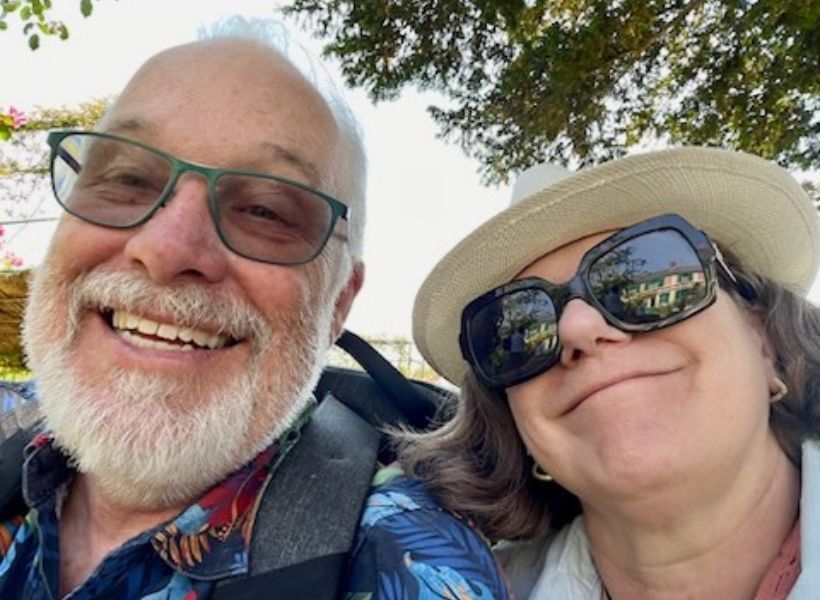 Read more about this episode
Transcript
Categories: French Customs & Lifestyle, Normandy & Brittany