This post contains affiliate links, meaning I get a commission if you decide to make a purchase through my links, at no cost to you. Please read my disclosure page for more details.
Categories: First Time in Paris, Paris
Paris has a long and vibrant history of Jewish culture and community. The city has had a significant Jewish population since the Middle Ages, and today it is home to one of the largest Jewish populations in Europe.
The Marais neighborhood is known for its vibrant Jewish community and is home to numerous synagogues, kosher shops,  restaurants, bakeries, and cultural centers. The rue des Rosiers, which runs through the heart of the Marais, is known for its many Jewish-owned businesses and is a popular tourist destination. This short narrow Paris street comes up a lot in this episode!
In addition to the Marais, the 17e arrondissement is also home to a significant Jewish population and where Shmuel found many Kosher shops.Paris is also home to the Shoah Memorial, a free museum and educational center dedicated to the memory of the Holocaust and the victims of the Nazi regime. I think it is a must-see when visiting the Marais.
Trip Report: A Jewish Perspective on Paris
On today's Trip Report, Shmuel Perl shares his experiences in Paris and explains that the Marais is not the only place where he found Jewish culture in Paris!
Shmuel Recommends
After the interview I'll update you on Dicey Paris neighborhood and on what Paris is like on Christmas Eve and Christmas Day.
#jewish, #jewishfood, #jewishlife, #jewishholiday, #jewishquarter, #jewishmuseum, #jewishcommunity, #jewishtradition, #joinusinfrance
FOLLOW US ON:
Subscribe to the Podcast
Apple
Google
Spotify
RSS
Support the Show
Tip Your Guides
Extras
Patreon
Audio Tours
If you enjoyed this episode, you should also listen to related episode(s):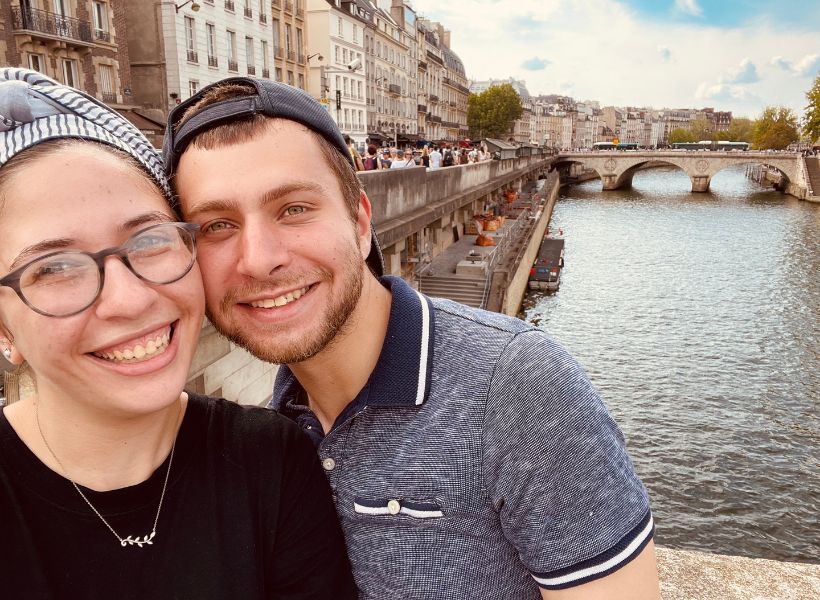 Read more about this episode
Transcript
Guest Notes
Categories: First Time in Paris, Paris