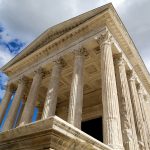 July and August in France: French people love their "grandes vacances". The whole country slows down because French people go on vacation. Which parts of France will be deserted and which parts will get mobbed? You can avoid unpleasant surprises by learning how French people operate on vacation in this episode.
Being in a foreign country where you don't speak the language well can be a challenge for anyone, but in France it doesn't have to be. French people are accommodating to visitors who are not fluent in French, on one condition: learn a few words!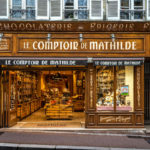 Why are French people skinny? We wonder if it's because of their food culture and habits at home. In episode 17 of Join Us in France we discuss French food culture, what French people eat at home, French meal times, and the difficulties vegetarians and vegans may experience in France. Is it OK to be a little narrow-minded about food? Go to joinusinfrance.com/17 to find out, you will also find photos and a full transcript there.
Are French people rude or just unfriendly? Or are they neither and just have a bad reputation? Similarly, is there any truth to the ugly American stories? Listen to this episode to brush up on ways to make French people smile at you with a twinkle of delight in their eyes instead of a scowl. AND it's easier than you think!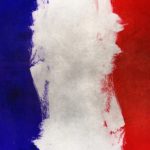 In episode 1 of the Join Us in France Travel Podcast Elyse and Annie introduce themselves and explain what you can expect by subscribing to this podcast. In summary: we want to make better tourists out of you! And we think that if you take a little time to learn about places in France you're about to visit, you'll have a much better time on your vacation. For show notes go to joinusinfrance.com/1