This post contains affiliate links, meaning I get a commission if you decide to make a purchase through my links, at no cost to you. Please read my disclosure page for more details.
Categories: French History, Paris
Discussed in this Episode
Colonne Vendôme
La Madeleine Church
Arc de Triomphe
Arc de Triomphe du Carrousel
Les Invalides
Island of Corsica
Island of Elba
The Louvre Becomes a Museum
Napoleon: an Unlikely Emperor
Napoleon was born and died on an island. He was born on the island of Corsica, in Ajaccio. You can visit the house where he was born which has been turned into a pretty nice small museum. Napoleon spoke French with an accent  because his first language (Corsican) was closer to Italian than to French.
Napoleon's Education
Napoleon went to the officer's school Ecole Militaire southeast of the Champ de Mars.  He was not well-known or well-regarded because he came from a modest noble family, but by age 24 he had reached the rank of General. In those days most men didn't make it to General until their 40s.
How Napoleon Improved Paris and Changed France
He was elected Emperor in 1804 and he was extremely popular with the people. Napoleon made major changes to Paris. Back then, Paris only had mostly small streets and Napoleon decided to create major boulevards such as rue de Rivoli.
Strict Controls and the Beautification of Paris
And to keep it a safe and beautiful street he didn't want any bakers or butchers to establish their business there. And this is still true to this day, no butchers or bakers on rue de Rivoli!
Street Numbering Gets Better Under Napoleon
Napoleon also instituted odd and even street numbers on opposite sides of the street. Finding specific places along a street used to be very difficult because there were no numbers, this was a major advance.
Paris Sidewalks Under Napoleon
Napoleon also insisted on cobblestone pavements to separate where horses and carriages went and where people went. Putting in pavement was expensive and time-consuming, so they started in the center of Paris and branched out as far as possible.
No More Getting Hit by Garbage While Walking the Streets of Paris
Custom dating back from the middle ages said that the poor had to walk in the middle of the street and the rich could walk along the building. This was to protect the rich from being hit by garbage that was thrown in the middle of the street. The French expression "tenir le haut du pavé" has to do with this custom. In English you can say you "take the wall".
The Beautification of the Louvre Under Napoleon
Napoleon expanded on the Louvre building and made it beautiful, and he turned it into a museum.  He wanted to make Paris the world capital of the arts. Napoleon either bought or stole art from all over the world.
Napoleon's Two Triumphant Arcs
There are two Arc de Triomphe in Paris, one near the Louvre (Arc de Triomphe du Carousel) and the other at the top of the Champs Elysées. It was build almost overnight.
Bringing Clean Water to the People
Napoleon was concerned about bringing water close to people's home so he commissioned many fountains to be built-in neighborhoods to bring drinking water closer to the people.
Napoleon Invented the Baccalaureate and the Legion of Honor
Napoleon also created French High Schools, Lycées and Baccalaureate which French students still take. It is 200 years old in France.
The Légion d'Honneur was also instigated by Napoleon. There is a small museum near the Orsay museum that has to do with military orders, medals, honors.
Napoleonic Monuments in Paris
Colonne Vendôme
La Madeleine church
Arc de Triomphe
Arc de Triomphe du Carrousel
Modernized the Louvre and turned it into a museum
Les Invalides
Napoleon's Resting Place
Napoleon is buried at Les Invalides. But his body was marched under the Arc de Triomphe on the way to his resting place.
Good Movies About Napoleon
Napoleon was exiled to the island of Elba, then he came back to France during the 100 days. There is a great movie from 1970 called Waterloo, and it's a great movie to learn about Napoleon and his battles. Monsieur N is another great movie about Napoleon, especially if you're interested in what happened in Saint Helena.
Napoleon and the British
The British never recognized Napoleon as an Emperor, they always called him General. After his loss at Waterloo, the British exiled Napoleon on the island of Saint Helena which is in the middle of nowhere.
Was Napoleon Poisoned?
Napoleon may have been poisoned, but it's more likely that he died of stomach cancer just like his father. He accomplished a lot for someone who died at age 56.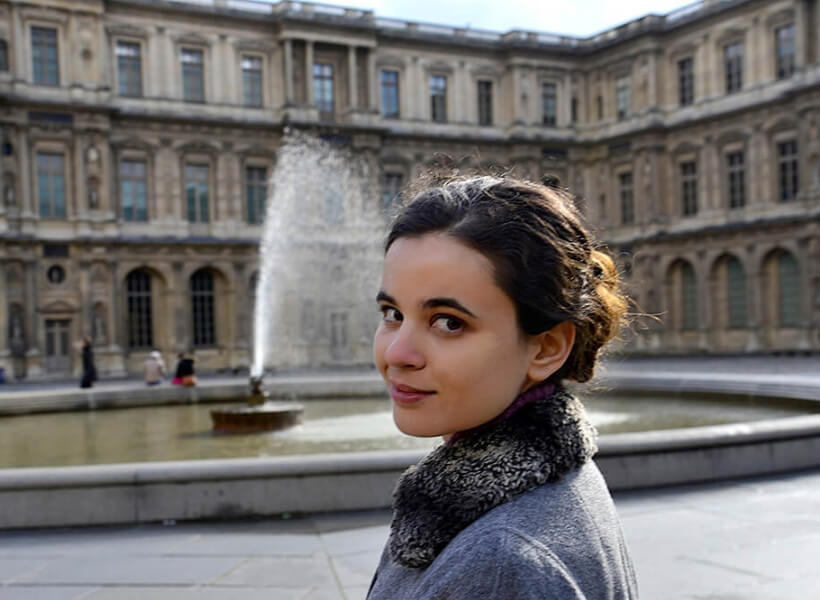 Subscribe to the Podcast
Apple
Google
Spotify
RSS
Support the Show
Tip Your Guides
Extras
Patreon
Audio Tours
Read more about this show-notes
Episode Page
Categories: French History, Paris