Table of Contents for this Episode
Category: French Food & Wine
Episode Highlights with time stamps
[03:50] On today's episode we will be talking about traveling to France with food allergies. Erin lives in New York State and has two children. They love to travel and visited France in the fall of 2016.
The Difficulties of Dealing with Food Allergies
[05:25] Having allergies can make every-day situations nerve wracking. There aren't enough resources on the internet about traveling with food allergies. Erin wanted to share her experience to help others who are experiencing food allergies.
[07:55] The number of food allergies is growing in the world. There are as many as 15 million in the USA and as many as 3 million in France. Food allergies are not as common in France as they are in the USA.
[09:15] There is a big difference between being a picky eater and a person will allergy. Persons with allergy can suffer from anaphylactic shock. Benadryl can help, but the protocols in emergency procedures have evolved to where people use epinephrine more often because it's the only drug that can reverse the symptoms.
Practical Pre-Trip Advice
[12:00] If you have an EpiPen or Auvi-Q with you at all times, it's like you have a super power. You can now enjoy your travels without worrying as much. Bring enough so you cannot run out because if you have a reaction over the ocean you may need enough for a show every 20 minutes.
[13:30] You go into a pharmacy in France with shock symptoms, they will help you immediately, they are trained to recognize this sort of thing.
How to Find Out About Foods in France
[13:50] Dealing with the food issue was difficult. Erin's mother-in-law who speaks French made some calls in advance, but that didn't yield much information, so they came prepared with a few food items that they know wouldn't be a problem. In Erin's family they are worried about peanut, tree-nut, chick pea, and ground sesame allergies.
Peanut Allergy
[15:00] When you think about France. you don't think about peanuts, but we eat peanuts all the time. But they worried about finding bread would be free of contamination from peanuts in France.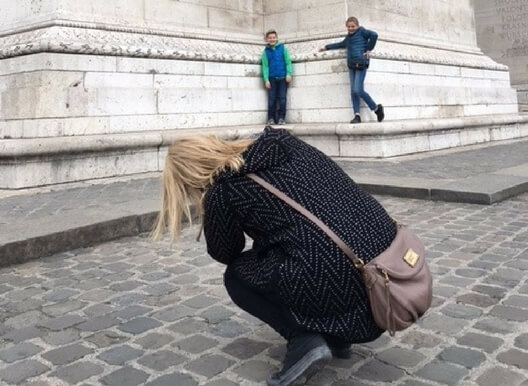 Egg Allergy
[15:48] When Matt came on the show (the man whose daughter is allergic to eggs), he mentioned that they always rent apartments and they make everything from scratch, only rarely going out to eat.  If you control the cooking, you can have a higher level of control. Number 1 priority for Erin was also to cook at home, so they rented apartments.
Rent an Apartment and Cook from Scratch
[17:30] They rented an apartment in Paris near the Luxembourg Garden on rue Gay-Lussac. They had a Franc Prix store next to them, also the lovely outdoor market on rue Moufftard. They also had a boulangerie under their apartment and the bread was safe for them there because they didn't make any pastries on the premises, so no nuts.
Ingredient Contamination?
[18:20] Some boulangeries only make bread  (boulangerie artisanale where they make the bread from scratch on the premises). Others make pastries on the premises and resell bread from another baker (pâtisserie artisanale). Some do both. Most sell both bread and pastries but only make one of them on the premises.
[20:00] Erin trusted people in France more than in America because she could tell that they were concerned about the allergy. In America they say "you should be fine" and almost blow it off. People in France joke about allergies, but they take it very seriously.
[22:35] The recipe for baguette is mandated by law in France. It's yeast, flour, salt and water. If they are a bread-only bakery, they don't use any other ingredients, they don't stock any other ingredients. They do sell pastries, but those come in from another provider and there should not be any cross contamination. Where you need to be careful is when you go to a pâtisserie artisanale because they use all sorts of ingredients to make pastries. Often the person up-front does not know the details of what goes into making the pastries because it's a complicated process. Pâtisserie artisanale and ice cream shops  have a lot of cross-contamination.
Organic Stores that Carry Allergies-Friendly Foods in France
[28:00] There are also organic stores in Paris (and other large French cities) that carry allergy-friendly foods: Naturalia, Biocoop, La Vie Claire. Organic stores have a lot of organic gluten-free foods, so does Monoprix. You can count on finding allergy-friendly foods at organic stores in France. Leclerc labels well too. There are more and more brands that will label carefully. The term "peut contenir" mean "may contain".  They ended up finding a lot of options that were fine for their particular food allergies.
Food Labeling in France
[32:00] Food labeling in Europe is multi-lingual on a lot of packaging, but products made for the French market at not usually labeled in English. At open-air markets you don't have to read any labels, you can see it all, it's all appealing and gorgeous. The rotisserie chicken is also delicious. Watch out, sometimes you see the chickens being roasted but they're all spoken for.
[37:00] They brought 10 EpiPens and didn't have to use any of them the whole time in France. So, it is entirely possible to ace this test!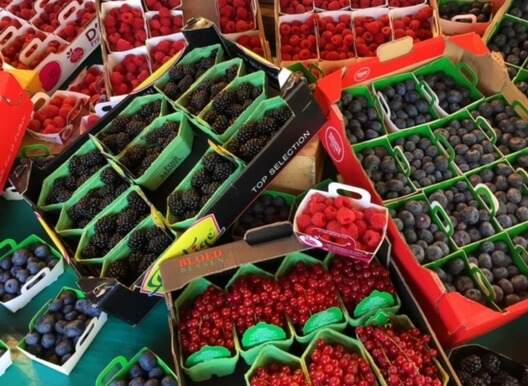 French Allergy Vocabulary You Will Need
[39:30] Erin had things on her phone that said:
"je suis très allergique à…" (I am very allergic to…)
"pouvez-vous me dire ce que je peux prendre comme menu sans arachides…" (can you tell me what I can order on the menu that doesn't have any peanuts)
in French we don't have a generic term for "tree nuts" that everyone will recognize
"aucune noix" (no nuts in general)
Not Enough Food Choices on the Champs Elysées
[43:00] When you get hungry on the Champs Elysées you don't have a lot of choices. They tried to talk to many of them, but none could guarantee. The more expensive restaurants can give you better guarantees, they are better trained, more patient. They ate at Breizh Café, a crêperie where they were very confident they could handle the nut allergies. Erin says "When in France, go fancy!" You'll get better service and more assurance. Be prepared
[48:00] Champs Elysées is not a place to go eat. There are a few more choices at the very top, but it's not a great place to feel hungry.
Rest-Stops on French Toll-Roads Are Great
[49:30] What Erin loved about driving in France is the "aire de repos". They drove the A10 to Amboise, and found that the rest stops were really nice and they could always find something to eat.
Gluten Allergies in France
[52:20] If you have a gluten allergy in France you are hating life. There are some gluten-free products at various stores, and they are getting more common. Severe food allergies are not common in France, Annie doesn't know any French person who is severely allergic to anything. She knows several Americans who are severely allergic to things. It doesn't seem to be as common in France. But, the lady they rented the apartment from was worried about this allergy business so she gave them the phone number of a doctor they could call even at his home! The emergency number in France and all of Europe is 112. If you speak English, they'll switch you to a person who can speak English and will dispatch to the correct services.
Problems? Go to a Pharmacy!
[55:30] If you run into any medical trouble, go into a pharmacy. There are pharmacies all over France and they are really well prepared for emergency situations.
Lunch-Break French on the Knight Templars
[58:30] On Monday I published the latest instalment of Lunch-Break French, the bilingual mini episode for Patreon supporters. This month Lunch-Break French is about the Knight Templars in Le Marais in Paris. How the Knight Templars came about, how they gained and lost power, and where you can go in Paris to see the place where Jacques de Molay, the last Grand Master of the Knight Templars was burned alive and pronounced his famous curse on French Kings. It was a lot of fun to write, I hope you enjoy it.
Lunch-Break French is perfect for advanced French language learners, with themes all having to do with places in France or French History. And for those of you whose French is not that advanced yet, you can read the translation I provide, and listening to native French at a normal rate of speech is good training for your French comprehension! This time I also recorded the translation of the French text in the audio so you can do everything with your ears without reading anything, which is really the best way to do this when you're trying to get better at comprehension.
A Rant about Bad Advice from Tone-Deaf Bloggers
[60:00] Personal update: Annie goes on a rant about terrible travel advice that only tries to get one thing: clicks.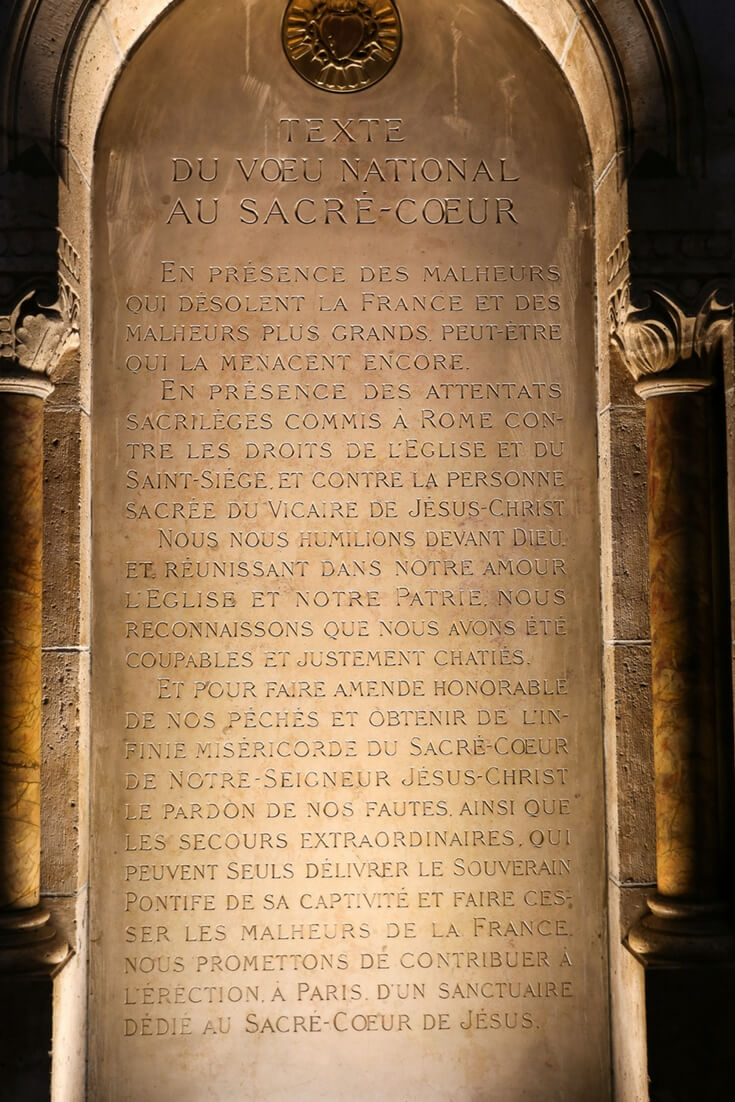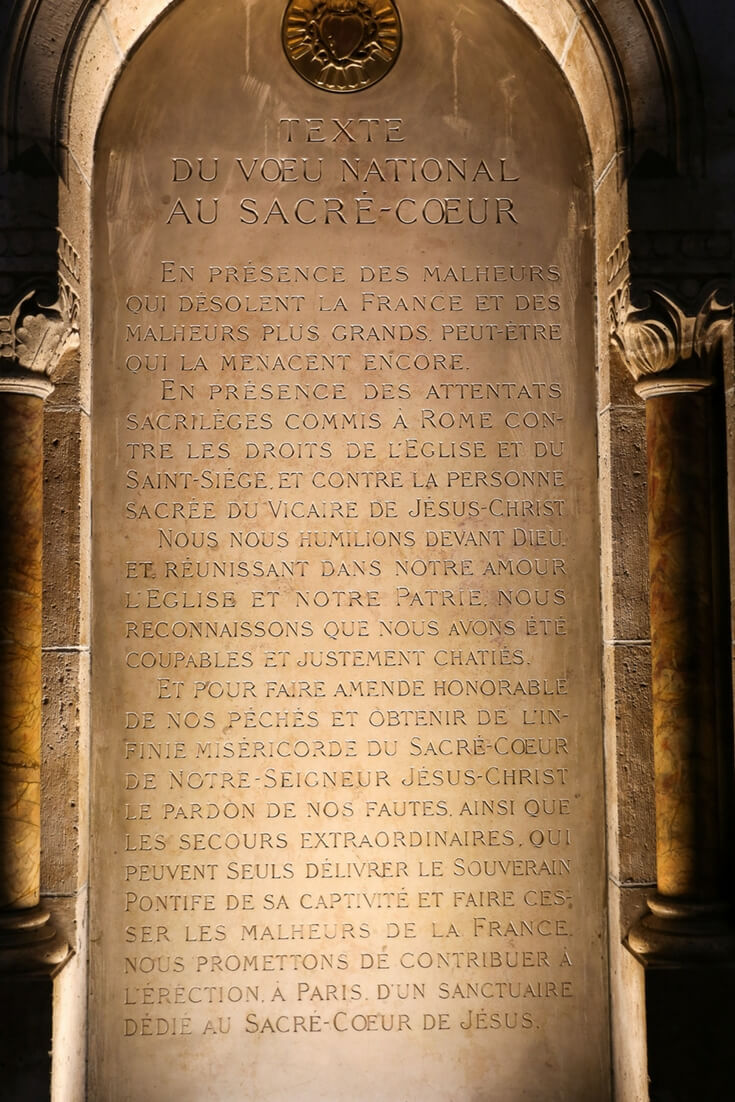 Feedback Voicemail
[65:17] The best way to connect with me is to email me annie@joinusinfrance.com, or search for the Join Us in France Closed Group on Facebook.
A Bite of French History: Élistabeth Louis Vigée-Le Brun
[68:30] The story of a painting of Marie-Antoinette and her children by Élistabeth Louis Vigée-Le Brun. "Room "en enfilade".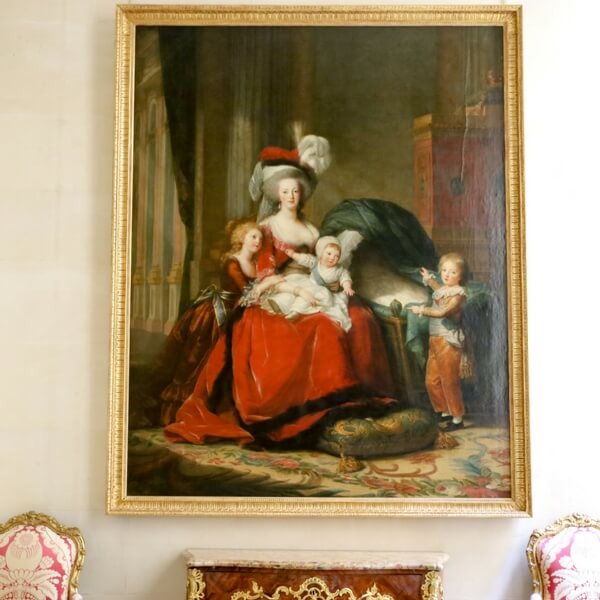 Subscribe to the Podcast
Apple
Google
Spotify
RSS
Support the Show
Tip Your Guides
Extras
Patreon
Audio Tours
Read more about this show-notes
Episode Page
Category: French Food & Wine