Category: Montpellier Area
Discussed in this Episode
Beynac
Sarlat
Fond-de-gaume
Niaux
Collioure
Modern Art Museum in Ceret
Les Grands Buffets in Narbonne
[05:15] Matt told us about his 2017 trip to Brittany on Episode 166.
Not All Toll Booths in France Will Take Your American Credit Card
[05:50] Only 20% of toll booths took Matt's American credit card, they went to the booths where they knew they could also pay cash. When you pull up to the booth, choose one that has shows a picture of coins or a green arrow. Those are the ones that are least likely to give you trouble.
Rest Stops of French Toll Roads Are Great
[05:51] Matt thinks that rest stops at French toll roads are great, he's tried 4 different ones and liked them all! French people complain about rest stop food, but they never tried American ones!
7-Day Stay in Beynac, Dordogne
[07:19] Matt and his family stopped at a house they've rented before in Beynac, Dordogne. He told us about it on Episode 82. The Dordogne is Matt's favorite region in France. It can be crowded at times, but compared to Paris it's nothing. While in the area, they also went to the Gouffre de Padirac and the Forêt des Singes.
[11:32] They visited Font-de-Gaume, which is a must-see and must reserve in advance. They also saw the Grotte de Rouffignac, the one with the train, which is meh.
Great Food and Wine in the Dordogne!
[14:50] The food in the Dordogne is outstanding, they loved the pork, the duck, the pastries, Bergerac wine. They like to make Kir with the sweet white from Bergerac and a Crême de Cassis. Matt's daughter is allergic to eggs, so they cook most of their meals and that lets them discover all sorts of great things they don't always serve at restaurants.
Sarlat Market and How Markets Work in France
[18:37] They went to the Sarlat Wednesday Market, which they realized is about the same as other markets. From one market to another you will find the same vendors. Guide books often tell you to go to the market on this day in this town. That's silly because if you go on a different day to a different town, you will find the same vendors! The scenery changes a bit, but it doesn't matter so much which one you go to.
Lascaux IV Is a Must-See in the Dordogne!
[20:25] You must see Lascaux IV. Go to Lascaux during the day and visit Sarlat at night. Sarlat is a good central place to stay in the Dordogne if you're going to a hotel because you can enjoy it in the evenings and mornings when it's not as crowded. No river in Sarlat.
Compare Fond-de-Gaume and the Grotte de Niaux
[21:44] Based on recommendations heard on the podcast, they decided to go to the Grotte de Niaux and enjoyed it. Niaux and Fond-de-Gaume are both great because they are the real thing, not reproductions. They are so different, but both great for reasons we discuss in the conversation.
Overnight in Foix
[25:57] They stayed at a bed & breakfast recommended on Episode 114. The kids loved the pool and the trampoline there. The kids particularly loved that day. That's where they tried Gazpacho cold soup. It's delicious, their daughter ate 11 quarts of it once she discovered it!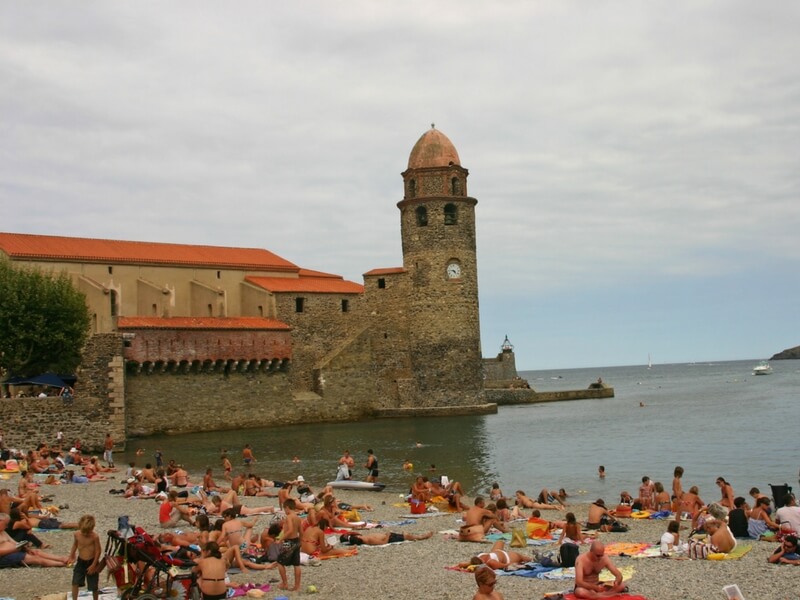 One Week in Collioure
[28:24] Matt and his family rented an apartment with AC, a terrace and parking. The town is small and fills up fast, it's important to have your own parking. There are 4 beaches, but they mostly went to the sandy beach because that's what kids love.
[29:32] Catalan Country. Why so many names? Catalan, Roussillon, Languedoc? This is an area of France where they share a lot of traditions with Catalans from Spain and that's the oldest designation for this region. Roussillon and Languedoc are newer names applied by the French.
Catalan Food
[31:29] Popular foods in this area are tapas, cured hams, anchovy, gazpacho, vermouth, tapenade, octopus. In Catalan country they serve the fresh anchovy with olive oil on top. It's not super salty like what you might have in mind. They also make a brandade with anchovy there.
Dali Museum in Figueres Too Crowded. The Modern Art Museum in Ceret Was Great!
[34:15] The Figueres Museum was extremely crowded, so that was a disappointment. But, it is easy to get to from Collioure. They loved the Modern Art Museum in Ceret. It features art from all the artists who lived and painted in the region. Henri Matisse and Marc Chagall painted the area a lot. They also had some Dali there.
Aqualand Water Park
[36:30] Nora tells us about the Aqualand Water Park
[39:12] Is France a good place for a vacation for a kid? Yes, lots of fun things to do, lots of new things to eat. She got to play with some French kids at Foix and they could speak some English.
July 14th Celebrations in Collioure
[40:42] Bastille Day was a regular day other than there was a parade with a band and a few politicians walking around the city. It's a small town with maybe 12 streets. There was live music but no fireworks.
Perpignan to Paris on the TGV
[42:00] They rode the TGV between Perpignan and Paris and it was easy, fast, much better than driving.
Quick Visit to Paris
Matt and his family usually skip Paris, but this time they decided to make a quick stop there before they headed home. They wanted a quad room walking distance from the Eiffel Tower at a reasonable price, so Montparnasse was great for that.
[43:06] After they got into Paris, they took a taxi between Gare de Lyon and Montparnasse. They had a big room that fit all of them. They just wanted to go to the Eiffel Tower that day. There was no wait for the 2nd floor because they had their tickets in advance.
Flying Out from Orly on Iceland Air
[47:00] They flew out of Orly on Iceland Air. Iceland Air doesn't have dedicated space in Orly, so you can't queue up until just a few minutes before take-off. The tickets are cheap and the service not stellar.
How Much Does it Cost to Rent an Apartment in France?
[49:00] Matt rents apartments for a week most places they go, it costs about $100/night for 4 people. Provence is significantly more expensive than that. They paid $50 per room in the Loire. They had a Suite on the Gulf of Morbihan  and that was $150 for the 4 of them. The ability to rent apartments at inexpensive prices has completely changed the way families can travel. If you rent an apartment, self-cater, and stay away from super touristy places, traveling is not that expensive.
Conclusion
The ability to rent an apartment for a week in France makes it possible to families to enjoy "slow travel" at affordable prices. Families take their time and visit various off the beaten track places in France without breaking the banks.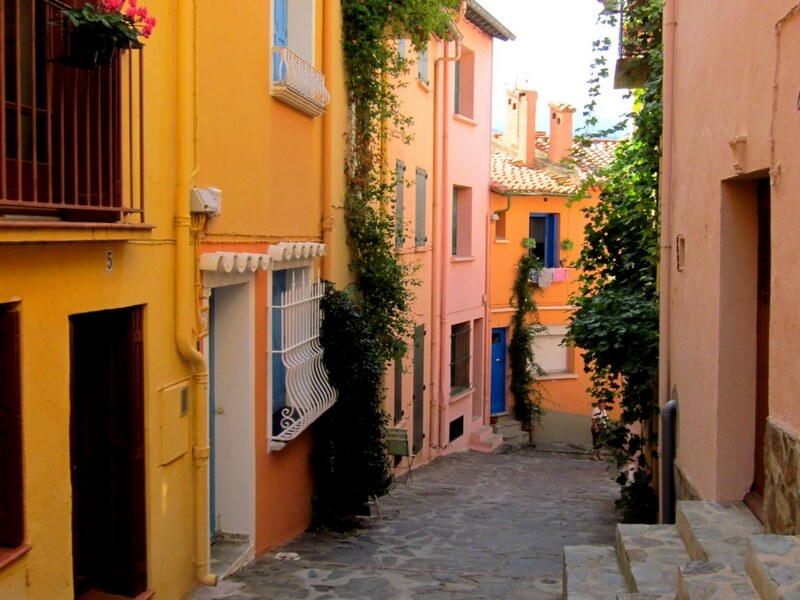 Subscribe to the Podcast
Apple
Google
Spotify
RSS
Support the Show
Tip Your Guides
Extras
Patreon
Audio Tours
Read more about this show-notes
Episode Page
Category: Montpellier Area