Categories: Family Travel, Paris
What You Will Learn About in this Episode
Day 1: Eiffel Tower at night
Jeanne and the kids got to Paris late, so we decided to keep things simple. After catching some dinner, we took the RER from Saint Michel and went straight to the Eiffel Tower.  When you arrive at 9:50 PM there are no lines to speak of to go up, but you may have to wait a little bit to get an elevator coming down. The top level was closed that night. Bonus: we got to see the sparkle 3 times!
Practical Paris Tip #1
The RER stops running half an hour after midnight, don't miss the last train! The metro runs later, but we were tired and we decided not to mess with it and called an Uber instead. Uber is fine in Paris especially if you speak some French (listen to our episode on tips for using Uber in Paris). Taxis are good too and their prices have come down now that they have more competition.
Day 2: Paris Natural History Museum (Jardin des Plantes)
The Jardin des Plantes in Paris offers separate activities on different tickets. We visited the Paleontology Building (Galerie de Paléontologie et d'anatomie comparée) + the T-Rex Special Exhibit (in Paris until Sept 2nd, 2018 only).
You can get a good deal by asking for a combined ticket for both attractions and a "TRIBU" ticket. This lets 2 adults and 2 kids see both attractions for 36€.
Day 3: Treasure Hunt at the Louvre and Seine River Cruise
Both kids and adults loved it! It's not easy, you won't find everything, but so interesting and it does keep you going looking at the art for a much longer time than you would without the hunt.
Maybe go back to the Louvre the next day and find the treasures you couldn't get to on the first day.
Practical Paris Tip #2
Persons under 18 get in the Louvre for free when accompanied by adults who have a valid ticket. Minors don't need a "free ticket", they can just enter with their family members.
When you enter the Louvre you do it from underneath the pyramid and you have to choose choose through which wing you will enter. The wings are Denon, Sully, and Richelieu. It used to be that your ticket was good for the whole day, it didn't matter how many times you exited and entered each wing.
They changed this recently because scalpers were reselling used discarded tickets. So now you can enter each wing of the Museum TWICE in the same day. That's still plenty, but keep track. You can get from one wing to another inside of the museum also, but that's more steps.
Day 4: Philharmonie de Paris and Music Museum
I've wanted to visit the Paris Music Museum for a while so it was great to finally do it! The collection of old instruments is amazing and the audio guide really engaging.
It's a little bit out of the beaten path, will take half an hour to get to from central Paris on the metro, but it's worth it! If your kids are budding musicians, this is for sure a place they will love!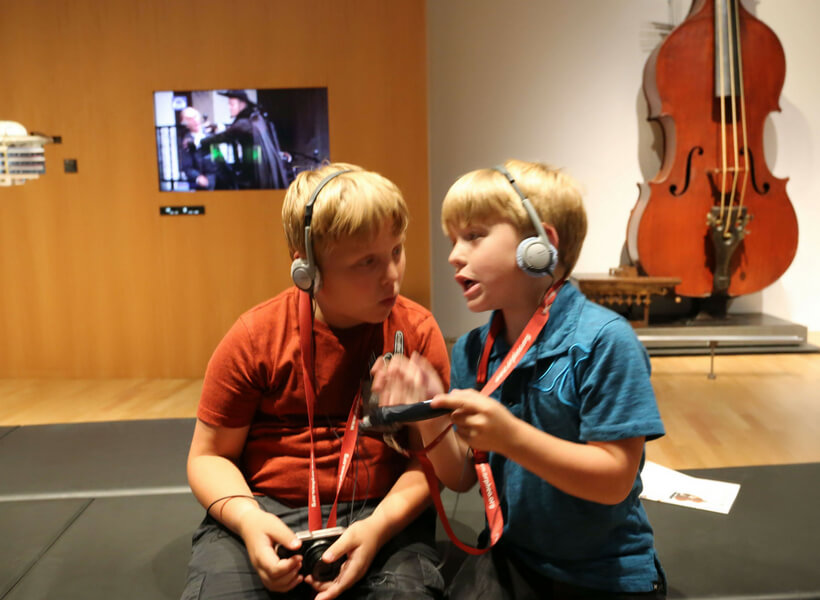 Subscribe to the Podcast
Apple
Google
Spotify
RSS
Support the Show
Tip Your Guides
Extras
Patreon
Audio Tours
Read more about this show-notes
Episode Page
Categories: Family Travel, Paris