Categories: France How To, Paris
Rank your favorite activities and places on this trip (list at least 10)
Roland Garros (bien sûr)
Mother's Day brunch at Joia
Annie's Walking tour of La Marais
Museé D'Orsay
Dinner at La Truffelrie
Food tour with Chef PJ in Mont Martre
Les Ducs Jazz Club
Running on the Seine
Croissants for early breakfast at local bakeries
On and Off bus tour
Did you stay at hotels or apartments?
We stayed at Hôtel San Régis in the 8ème. This is a family-owned boutique hotel (not part of the similarly named chain).
We got one of the suites, which had a separate sitting room from the bedroom) and a terrace with a view of Eiffel Tower.
The separate sitting room was convenient because my wife wakes up much earlier than me.
The terrace is great for your Instagram photos, but not really a place where you would sit. It was small and awkward.
The hotel had 24 hour room service, which was nice because my wife needs coffee at 4am. Their coffee was great.
Great restaurant in the hotel.
I have mixed feelings about the neighborhood. It was either a quiet residential area without a lot of options or the noise and chaos of Champs-Élysées.
Did you have favorite restaurants?
La Truffelrie (a latin quarter Michelin star fine dining restaurant with tasting menu)
JÒIA par Hélène Darroze (adorable restaurant located in the deuxieme. A wonderful brunch spot. It feels special yet cozy and inviting) with a interesting take on brunch.
What were your favorite foods on this trip?
Aux Merveilleux de Fred (a new treat that I learned about on the audio tour)
The bouef bourgnion at Chef PJ's restaurant (Petit Moulin des Mauvais Garçon)
Everything we ate at Joia
Food at Roland Garros
How did you get around?
I prefer public transportation; my wife prefers to uber. We did a little of both. Anything less that 2 miles was a walk.
Did you make any mistakes on this trip?
On the first night we walked around looking for a place to eat and chose one that was not good. From then on we only ate at places we researched.
Is there something you didn't like very much and wouldn't recommend?
We bought Eiffel Tower tickets but didn't want to wait in line. Going there and taking a photo was enough.
What tips do you want to share with other visitors?
Roland Garros premium tickets for 2023 go on sale on 2/23 – 2/27
Roland Garros public sale starts March 15
Cost of tickets: we had 1st week tickets in 2022 (Thursday day session, Friday day/night session)

Thursday: Premium 570 euros per person per day in 2022
Friday: Single day ticket 90 euros person
Friday: Single night ticket $100 Court Phillipe Chartier

If it is in your budget, get the premium tickets! You skip a mile long queue to get into the grounds and there is a lovely lounge where you can rest with unlimited and incredible food and drink (compris).
There is seating on the grounds seated in front of large televisions. These seating areas are relaxing area and a cool way to take in the event with others, but the seats disappear around mid-day so get there early and don't be considerate of those waiting for a seat.
Try to watch a match with a French player the crowd goes crazy, and the energy is electric.
Plan to watch at least one night match.
There is lots of good food and merchandise for sale in the gardens on the grounds of Roland Garros.
Take the metro to get to Stade Roland Garros.
Mother's Day in Paris is a different weekend than in the US. I screwed up Mother's Day in the US, so I got to redeem myself with a do-over in France. Reservations are recommended.
Learn some French through Alliance Francaise and apps like Duolingo.
I bought international data service through my carrier (T-mobile). It was 15 Gb for $5o and allowed me to use my phone without a SIM swap.
Overall was your trip restful or stressful?
How did the podcast and other trip reports help you prepare for your trip?
It was a great introduction to France and Paris for me. I was able to skip some things that otherwise might have been a disappointment. And, it really got me excited about the trip. I had never been to France so everything was new. There were so many basic questions I had that I did not have to worry about (ATMs, credit cards, speaking English, getting from the airport, etc.).
Annie's Custom Itinerary service is a gem. In addition to the recommendation just for me, it is a great synopsis of all of the podcast advice.
I bought pants with zippered pockets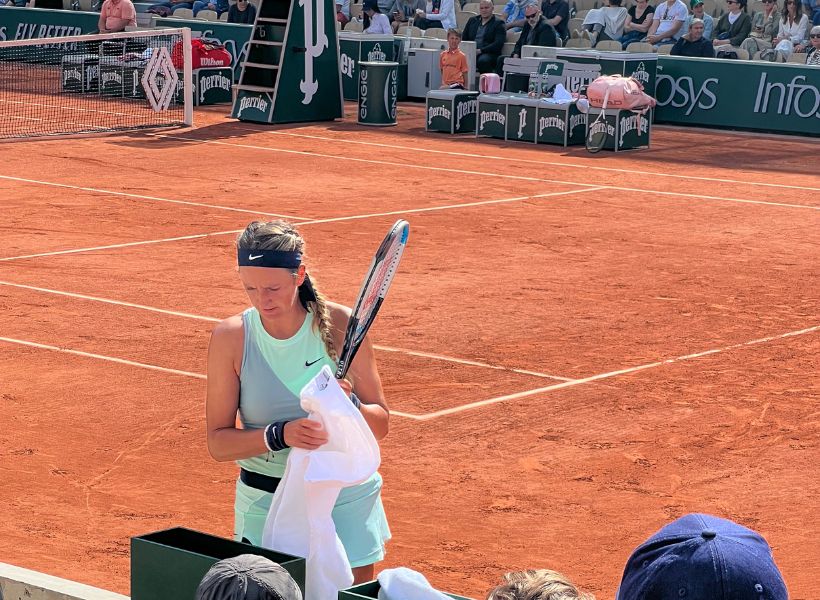 Subscribe to the Podcast
Apple
Google
Spotify
RSS
Support the Show
Tip Your Guides
Extras
Patreon
Audio Tours
Read more about this guest-notes
Episode Page
Transcript
Categories: France How To, Paris