Category: Toulouse Area
Discussed in this Episode
Languedoc-Roussillon
Narbonne
Carcassonne
Collioure
Clos de la Lombarde archeological dig
Narbonne: Launching point to discover SW France on the Mediterranean Coast
Each time I visit France I like to explore a region that I haven't been to before. I speak both Spanish and French and this time I selected to stay in the city of Narbonne and use it as a base from which to explore nearby towns and villages. In addition to exploring Narbonne and the nearby old sea side town of Gruissan, I also spent the day in Carcassonne and a day in Collioure. Had I been able to stay longer, there are dozens of other towns in villages I could have reached by train and bus, and even more with a car.
I stayed in a one bedroom Airbnb that was just outside of the historic city center and 10 minutes walking from the train station. It was ideal. I had already been traveling for a week and it had a washing machine and drying rack so it was wonderful to be able to do a little bit of laundry.
Restaurants I ate at:
Le Mallicolo in Narbonne
L'Estagnol in Nabonne lestagnol.eatbu.com
Bistro Blasco on the Place Carnot in Carcassone Bastide
La Voile in Collioure
I tried to eat in the following restaurants and would attempt them again the next time I am there. By the time I thought about making a reservation they were fully booked.
Le Verre d'Un in Carcassone bastide leverredun.com
La Barbacane, in Carcassone Cite restaurantsandbars.accor.com
La Balette, in Collioure relaisdestroismas.com
There are a number of hotels in the Carcassonne Bastide town alongside the river that have a beautiful view of Carcassonne Citey. I would definitely stay in one of those and if possible be there on July 14 to watch was supposed to be standing fireworks display at all of France!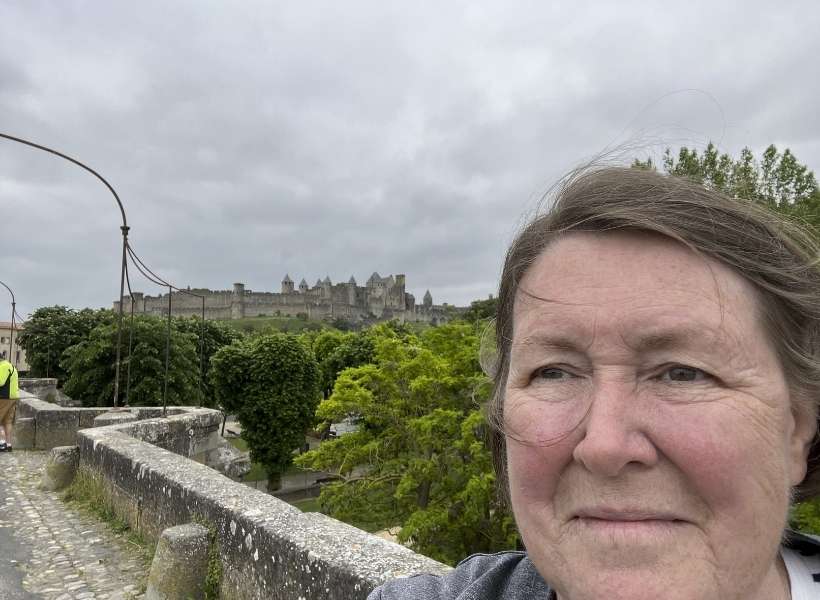 Subscribe to the Podcast
Apple
Google
Spotify
RSS
Support the Show
Tip Your Guides
Extras
Patreon
Audio Tours
Read more about this guest-notes
Episode Page
Transcript
Category: Toulouse Area