Category: Paris
Eileen's Notes

First experience: braving 1984 travel solo across France on a bicycle, pre-apps, iPhone and Google maps

Traveling was easy after that!

From Aix-en-Provence to Paris, three weeks
Every town has a camp ground!
Comic mishaps

Start: Airline lost bike and camping gear, bike arrived bent, blown tires, little old bicycle shop in town unbending episode-guys never saw a mountain bike!
ATM/Credit card blocked (Surprise); no money
Dumb move: sending home warm clothes because its hot in Aix in April!

Eight hours a day, soaking wet, gender hiding Yellow slicker (assumed to be a crazy boy by everyone I met), blue jeaned—thank gosh for biking, quick drying, warm clothing in 2021. Every town has a camp ground!

Oh no! Guess what? There are topo maps-who knew! Bad move: drawing a straight travel line from Aix to Paris. Did you know there are hills and mountains along the way racing to make Paris to catch flight! Navigating loading bike on a train to cut off distance.
Wonderful historical discoveries, could trace Nazi invasion, interaction with people! I don't speak French but motivated to study for 10 years at Alliance! (still can't speak French)

everything fun and easier thereafter
Got understanding how small villages feed into creation of Paris life; tracing Nazi takeover in Southern France.
Can you imagine biking in forests opening to Versailles with a damaged knee that barely made it.
But: hit France, tried to get the bike to the airport in time to catch first metro out. Did you know crying at the wrong station gets you on the train courtesy of an embarrassed metro supervisor?
Travel like this makes you brave thereafter! Every challenge can be overcome! COVID-everything is an extraordinary experience! And opens cheap, cut-rate travel opportunities.
Modern tips to travel cheap but first class and without headaches
After that: got the traveling bug—want to be a traveler—not a tourist.
How to blend in to connect with people in their daily routine. Seven times thereafter France plus traveling all over the world for 30 years. Booking flights and upgrading or choice seating; rescheduling; timing to book for cheap tickets and apartments/hotel room.
Google flights, Skyscanner, ITA flights
Apartment rental, AirBNB apartment
Do upgrade to that Executive floor hotels in other countries: the Executive lounges are magnificent with local foods. Often 35-40 dollars for eating like a king/queen all day, great views, good vibe and alcohol if you drink. Avoids eating out costs.
Credit card games, reimbursement for TSA, Clear Pass; Global Entry purchases, $200 rebates and 60,000 miles.
COVID testing to return to USA and other requirements. Testing everywhere: rapid allowed. Home test options purchased before leaving USA if visiting an area without testing sites.
Jet lag, its really bad for me for two days, these days, In bed after morning adventure. On the way there (East), not West.
Hotwire hotel upon arrival at airport if connecting on. Avoids cancellation of Domestic flight so no stress finishing Border Control. So much better to take a night, work out in the gym in the morning. Hotwire has a feature where they pick your hotel, cut prices 30% or so, and they choose. How to tell from their picture which hotel you are getting (LAX airport, for example). Sometimes good and exciting for trip beginning (go a day early).
Navigating Paris like a native; why I feel like I just blend into everyone's regular routine: I may not still be able to speak the language but joining the energy in the room in a Bikram Yoga class is amazing!
Rental bicycle vs. Velib.
Google maps for Metro and RER,
Data, Data, Data: easy Peezy with SIM cards (is your phone really unlocked?),
Trip in by RER from CDG is so much more fun (don't take a window seat with your luggage before the RER car fills up.) Pickpockets at doors….,
SIM cards (is your phone really unlocked?),
QR codes,
Fun local classes: Bikram yoga passes (inexpensive), gasp! Muay Thai training class, hidden museums, a few neighborhoods. Just use Yelp to find stuff you are interested in, local, fun.
Warning: jet lag and aging. Not over scheduling.
Choosing seats to and from with empty rows….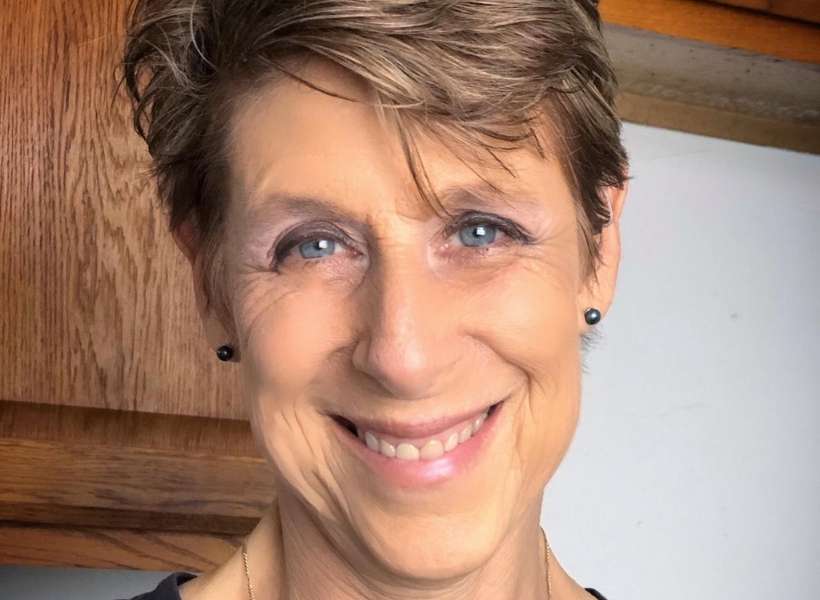 Subscribe to the Podcast
Apple
Google
Spotify
RSS
Support the Show
Tip Your Guides
Extras
Patreon
Audio Tours
Read more about this guest-notes
Episode Page
Category: Paris