Category: France How To
Visiting France with a Guide Dog for the Blind
Today on Join Us in France we take a side trip into the wonderful world of guide dogs for the blind with Richard Wadwell, an Englishman and guide dog owner and who comes to France many times each year with his guide dog Ralph. Richard talks about what it's like having a guide dog and shares wonderful tips on visiting France with or without a guide dog, in particular the Limoges area and Aix-en-Provence.
And if you're like me and you have great admiration for guide dogs and the work they do, this conversation will give you a glimpse into this amazing world. You can read more about Richard on his blog or follow him on Twitter @wadwellington. But if you need a laugh, you must follow @RalphGuideDog. And to follow Annie's guide dog in training Igor follow  @EleveChienGuide on Twitter or Élève Chien Guide on Facebook. Enjoy!
Questions We Discuss About Visiting France with a Guide Dog for the Blind
How long have you had a guide dog for the blind?
Do you speak French? Do you find that it's a problem if you don't?
Can you describe Ralph and tell us about his personality?
What is it like to work with a guide dog?
Are guide dogs always saints?
In France I've had people tell me that being a guide dog is a sad life. What you have to say to that?
In what ways has Ralph made your life better?
Do you meet more women because Ralph is with you?
How did you get around before you had Ralph?
Has Ralph led you astray or into funny situations?
Do you just tell Ralph "take me to the grocery store" and he takes you?
How do you know Ralph isn't going to cross the road when a bus is coming?
How do you get to France?
Why do you come to France so often (other than the food and wine is better here)?
What touristy things have you done in France?
Do you have a favorite place in France?
Where else would you like to visit in France?
Do blind people visit places and museums? Why? What's the draw if you can't see the place?
Is getting around France with a guide dog any different from getting around the UK with a guide dog?
French people famously park just about anywhere. Is it harder not to bump into unexpected obstacles in France?
Are French people as accepting of your guide dogs as British people?
What are some things people need to know about France that surprised you?
What advice do you have for blind people who might want to come visit France?
What about advice for regular Brits who might want to come visit France with or without a guide dog?
FOLLOW US ON:
Discussed in this Episode
Oradour-sur-Glane
Limoges
Aix-en-Provence
Subscribe to the Podcast
Apple
Google
Spotify
RSS
Support the Show
Tip Your Guides
Extras
Patreon
Audio Tours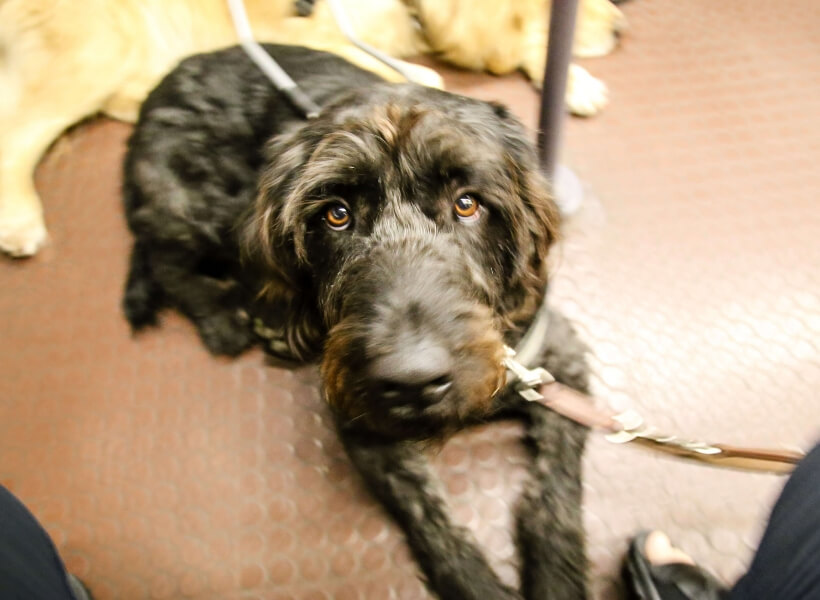 Category: France How To