Categories: France How To, Health & Safety
This episode features our frequent and very popular guest Elyse Rivin. If you enjoy her episodes, please consider supporting her on Patreon.
In this episode of the podcast Annie Sargent and Elyse Rivin discuss tips for Paris visitors with mobility issues. The strategies we share would work for older visitors in Paris, but they will also help anyone who is coming to Paris with children. Kids don't enjoy walking 20,000+ steps per day the way we often do in Paris! So, you'll probably have a stroller and that makes mobility more difficult. Also consider that even if you're perfectly healthy, nobody likes to be totally exhausted at the end of a vacation day. So, let's share tips for Paris visitors with mobility issues!
Latest news about mobility on the Paris metro and buses
Strategies for Paris Visitors with Mobility Issues
Annie asked the Facebook community and they gave these suggestions. We start with these suggestions and add our own experiences to the mix to give you a complete picture.
Take the bus rather than the metro. Even when metros have elevators or escalators they can be out of order!
Install the Uber App and set it up at home. Uber can be surprisingly cheap, especially if there are 2 or 3 of you.
Plan your trip with distances in mind. Spend the whole day in the same neighborhood.
Plan time for coffee breaks / bathroom breaks.
Stay as fit as you can at home: walk, climb stairs, etc.
Don't stay in Montmartre. The rest of Paris is mostly flat. But no matter where you stay there will be stairs to get in and out of the metro or inside of museums. Sometimes they have elevators, but not always. And they often reserve elevators for people in a wheelchair.
Renting a wheelchair in Paris is easy and it will make visiting museums a lot easier.
Only bring shoes that will be comfortable, you may need closed shoes and sandals. Don't leave this to the last minute, try to wear those shoes on a long walk at home before you decide.
Look around you whenever you leave any place where you sat down so you don't forget your stuff. You don't want to be forced to rush back because you forgot your phone or your jacket or whatever!
Don't over-plan. You shouldn't plan for more than two museums, exhibits or tours per day no matter how fit you are. For some of us one visit per day is plenty.
Are hop on hop off buses a good choice for seniors? Some people love them. Personally I prefer the Batobus option because in Paris so many attractions are along the river!
Look for parks and gardens to visit in every neighborhood you spend a day in. Sit on benches!
Remember: you don't need to see everything!
Cities are tiring, some are worse than others, but just expect to be tired at the end of the day.
Take a break during the day and take advantage of late openings.
Not everybody has to do everything every day. It's OK for someone to go back to the hotel to rest while the rest of the group keeps going.
FOLLOW US ON:
Discussed in this Episode
Is the Museum Pass still worth it post-pandemic?
Subscribe to the Podcast
Apple
Google
Spotify
RSS
Support the Show
Tip Your Guides
Extras
Patreon
Audio Tours
If you enjoyed this episode, you should also listen to related episode(s):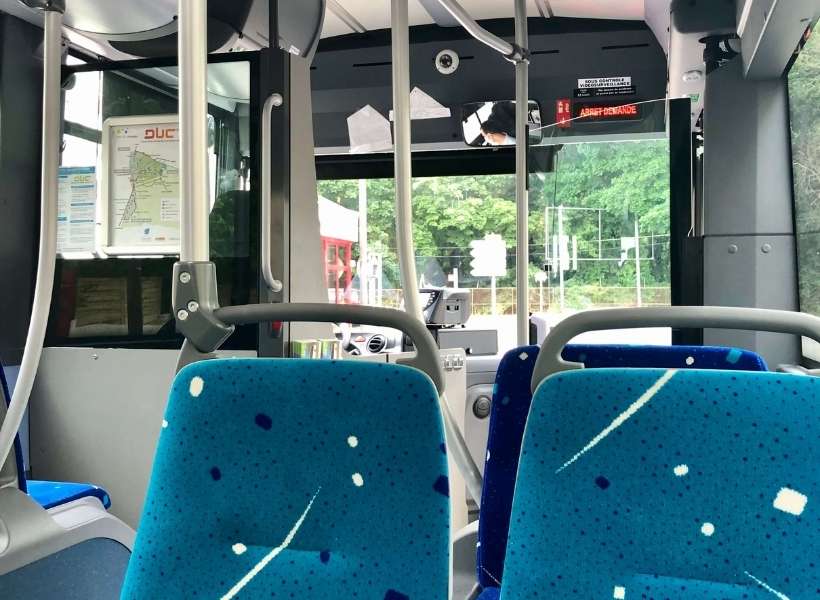 Categories: France How To, Health & Safety