This post contains affiliate links, meaning I get a commission if you decide to make a purchase through my links, at no cost to you. Please read my disclosure page for more details.
Categories: French Customs & Lifestyle, Moving to France, Provence
This episode of the podcast is a conversation with Suzanne Saxe-Roux about buying and renovating houses in France, and not just anywhere in France but in the beautiful south-east! Renovating a house in Provence has been a dream for many people since the books by Peter Mayle. You should listen to this episode so you understand how the French real estate system works because it's not what you're used to!
Resources you'll Need if Buying Property in France
Suzanne and her husband wrote a book about their adventure and it's called Courage and Croissants and while I haven't read the book and we don't talk about it much in the interview, having published my first book myself, I have renewed admiration for those who complete the task!
Renovating Houses in Provence
Real estate prices being what they are in Provence, finding a lovely fixer-upper is a goal for a lot of people. They fell in love with the town of Uzès and they ended up finding a place to buy in a village 4 kilometers away from Uzès. It is  called Saint-Quentin-la-Poterie.
Village House in Saint-Quentin-la-Poterie
They were young, didn't have a lot of money and split their time between France and the US. The first house they were interested in was a horrible mess, so it's just as well it didn't work out.
But they persisted and Suzanne's husband came back to France in the winter when there are better deals because real estate slows down a lot. He found another place in the same village that was also in terrible shape but they were able to buy it at a good price because the sellers needed cash fast.
They could only spend some time there in the summer. Each time they would chip away at one project or another. One year they hired a plumber to redo a bathroom. They trusted this person to do the work while they were away and he did an amazing job. And every year they did that with a different room and a different project.
This was an old "maison de village" where long ago the animals lived on ground level and people lived above. It also had a "cave" which means a cellar. This sort of house is generally basic. A gas stove that runs on a gas canister, a small kitchen table, a couple of plugs and that's it.
This was a lovely house for them to visit in the summer, it was pleasant, neighbors were friendly, great area. Then they decided to move there to stay year-round for a few years. That's when they realized that a north facing house is great in the summer, but not very nice in the winter when it's dark and damp.
Suzanne thinks that village houses are wonderful, but they are not for everybody. Space is limited and you probably won't have much of a garden or room for a pool. You generally only have natural light coming in from the front and the back so the middle section of the house is dark. But these sorts of village houses are great if you love to walk to get your every day necessities.
The Advantages of Acquiring French at a Young Age
Both Suzanne and Annie's daughters went to French school in the early grades and learned French between the ages of 5 and 10. As a result, they don't have an accent either in English or French. Americans don't know they're also French and French don't know they're also Americans.
Five to ten seems to be  the sweet spot when a child is able to acquire a second native tongue. Most children who start learning a second language a little bit later (say at 13 or 14) can get to a high level of fluency, but many will never sound like a native.
Suzanne can get by and do everything she needs to in French, but she has an accent. That's not a problem in France as French people think that Americans speaking French have a cute accent.
When Suzanne's daughter got to high-school age, there wasn't a high school in the village. Most people sent their kids to a high school in Aix-en-Provence with an "internat" which means the kids spend the whole week at school. Suzanne didn't want to do that so they decided to sell their village house and buy an apartment in Montpellier.
Sites for Buying and Selling Properties by Owner in France
Suzanne sold her village house by owner and it sold pretty fast. She used French sites like Paru Vendu and Le Bon Coin. She also used Green Acres. To her it was worth the investment to list her property in a lot of places to sell by owner. They were able to recuperate everything they had invested in the the home and buy a new place, which was great.
Buying an Apartment in Montpellier
They were interested in the Montpellier area because it has great quality of life with the beach nearby and great public transportation. They found a 4 bedroom apartment two tram stops away from city center. It was see through with nice parks on both sides and a small terrace. It needed a lot of renovating, but they were OK with that.
Their daughter then decided she'd rather do high school in San Francisco, so they decided to keep the apartment for summers and rent it out during the school year. They were able to rent it out well through Sabbatical Homes where they kept some of their stuff in the cellar and had a property manager to handle requests.
They loved being in the city and near the beach at the same time. This was a great opportunity to decide if they wanted to live there long-term, but they decided they are country people.
Renovating the Montpellier Apartment
They had a friend who was renovating his house in France and he also took care of theirs as well. He took out a wall, renovated the kitchen, repainted the whole apartment. He did all in 5 months this while they were away living in San Francisco.
You  have to remember that renovations in France never go fast. To renovate a kitchen for instance, you pick out some cabinets you like. To decide which cabinets exactly fit in your kitchen you'll need to talk to a kitchen designer. That'll take at least 2 weeks before you get an appointment . Then there's design time. The cabinets may take some time to be made. Then they won't measure for countertops until your cabinets are in place. You'll have wait until your countertops are manufactured and installed. Then there's a wait for the plumber, etc.
If you're not a patient person, do not renovate anything in France! Ikea can get things done a little faster, but it has its drawbacks.
Moving to a House with a Garden and a Pool
While they were going back and forth between San Francisco and Montpellier, they started looking for a house that met all their criteria. They wanted things like:
Sun (south facing)
Fenced
Pool
Big enough
Needed to include a cottage they could rent out
Garden
Walking distance to a village
Price point
No Multi-Listings in France
There is no Zillow or MLS in France. You have to go to every realtor (agent immobilier in French) and see what they have for sale. She started with the Uzès area but prices were getting too high. They had to increase their geographical range. In the winter of 2018 they found a house in their old village they liked but it was going to be too much remodeling.
There was another house Suzanne liked a lot on a site called Espaces Atypiques where they only take certain homes. They make people clean up and fix up before they list (this is not the case with most realtors in France!)
Buying a House in Sauve
French realtors are extremely weary of people who want more information about where the house is located exactly because they fear you'll use them to go information and not make the purchase through their services. But Suzanne found a realtor who understood that Americans are used to knowing where the property is. This was really important because Suzanne was flying to France to see these houses!
Once this trusted realtor found a house that met 99% of the criteria Suzanne came to see it. In France if you offer full asking price they have to take it. They can't pit one potential buyer against another. This home is in Sauve between Montpellier and Alès.
The area is great and they haven't been able to explore as much as they would like to because of Covid-19, but they live there full time now. Their biggest challenge is the garden because it's big. They don't want to remodel, only paint and decorative changes. Pools introduce some complications and you need to learn a lot of new skills and go to "piscine university".
General Recommendations for Buying Property in France
Rent in an area first
Pay attention to local politics
Be super clear on your criteria
Be prepared to go to a bit of a different area if it meets the criteria
Electric bikes are a good option if you're a little further from the stores (because in most villages parking a car can be difficult).
Find a Realtor who will listen to you and look for criteria that matter to you
Realtors can be pushy and think you owe them a commission just for signing up for their newsletter
In France now you can also buy a house through a notaire directly and there are some advantages to that. If you know the village or town you want to be in, go to the notaire and ask if they have any houses for sale. They won't advertise them, but they probably have a few that you can go look at. At least that way you know exactly where the house is!
The way French people look for houses is they ask around. Ask the notaire, ask the boulanger, ask the hair dresser.
French people typically sell because they are getting a divorce. So if you hear about a couple divorcing keep your ear to the ground.
It is best to make a cash purchase because Americans are not likely to be able to secure a home loan in France.
Don't be adverse to moving. You can only step up if you're willing to suffer through the move.
FOLLOW US ON:
Discussed in this Episode
Uzès
Saint-Quentin-la-Poterie
Montpellier
Paru Vendu
Le Bon Coin
Green Acres
Sabbatical Homes
Sauve
Subscribe to the Podcast
Apple
Google
Spotify
RSS
Support the Show
Tip Your Guides
Extras
Patreon
Audio Tours
If you enjoyed this episode, you should also listen to related episode(s):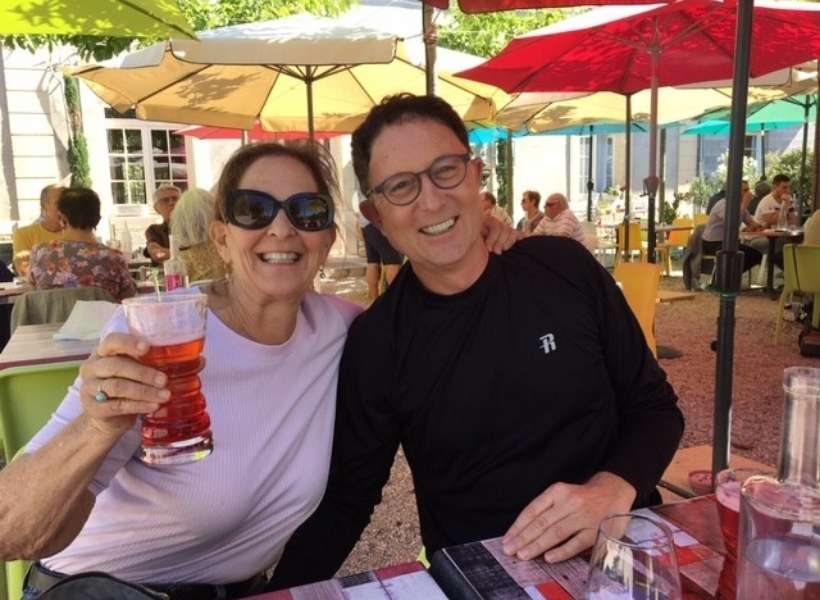 Read more about this episode
Guest Notes
Categories: French Customs & Lifestyle, Moving to France, Provence