This post contains affiliate links, meaning I get a commission if you decide to make a purchase through my links, at no cost to you. Please read my disclosure page for more details.
Categories: Dordogne, French Châteaux
Are you thinking about going in search of Josephine Baker in France? Welcome to the Join Us in France Travel Podcast, where we bring you stories, tips, and insights to help you plan the perfect French getaway.
I'm your host, Annie Sargent, and today we're in for a real treat as we're joined by our fabulous guests, Adrienne and Natalie. In this episode, we'll embark on an exciting journey as we follow in the footsteps of the iconic Josephine Baker. Our trip will take us through the romantic streets of Paris and the picturesque Dordogne region. So, sit back, relax, and let us whisk you away on this thrilling adventure.
In Search of Josephine Baker in France
Josephine Baker, an American-born French entertainer, lived in several places throughout France during her life.
Some of the places where Josephine Baker lived in France include:
Paris: Josephine Baker moved to Paris in 1925 and became a popular performer in the city. She resided in various locations throughout Paris during her time there, including the Montmartre district.
Les Milandes: In 1947, Baker purchased the Château des Milandes, a 15th-century castle located in the Dordogne region of France. She lived there with her family and turned the estate into a theme park called "The Josephine Baker Village," which showcased her love for animals and her adopted children from diverse backgrounds, known as her "Rainbow Tribe."
Monaco: In the 1950s, Josephine Baker moved to Monaco for a brief period after experiencing financial difficulties. She lived in a villa near the Mediterranean Sea and had a close relationship with Princess Grace and Prince Rainier III of Monaco.
It is important to note that these are some of the most well-known places where Josephine Baker lived in France.
Here are some places where Josephine Baker worked in Paris:
Théâtre des Champs-Élysées: Josephine Baker made her Paris debut in 1925 at the Théâtre des Champs-Élysées, located at 15 Avenue Montaigne, 75008 Paris, France. She performed in the Revue Nègre, which brought her instant fame.
Le Bal Nègre: Baker was a frequent visitor to Le Bal Nègre, a famous nightclub in Paris at the time. The club, located at 33 Rue Blomet, 75015 Paris, France, was a popular spot for African-American expatriates and the Parisian elite.
Folies Bergère: Josephine Baker's iconic performance in the "La Revue des Folies Bergère" took place at the Folies Bergère, a renowned cabaret music hall in Paris. The address is 32 Rue Richer, 75009 Paris, France.
Le Jockey Club: Baker was also known to frequent Le Jockey Club, a stylish nightclub located at 84 Rue de Rochechouart, 75009 Paris, France. This club was popular among the artistic and intellectual elite of Paris during the 1920s and 1930s.
Magazine Part of the Podcast
For the magazine part of the podcast Annie discusses the 10 things you need to know when planning a trip to France and why these things matter.
Recommended in this episode
Plaza Madeleine & Spa in Sarlat, a hotel with an electric car charger.
Domaine du Chateau de Monrecour, not far from Les Milandes, they also have 4 electric car chargers.
Mariane Ibrahim Gallery
Little Africa Village Tour Company
#travel, #France, #podcast, #paris, #dordogne
FOLLOW US ON:
Subscribe to the Podcast
Apple
Google
Spotify
RSS
Support the Show
Tip Your Guides
Extras
Patreon
Audio Tours
If you enjoyed this episode, you should also listen to related episode(s):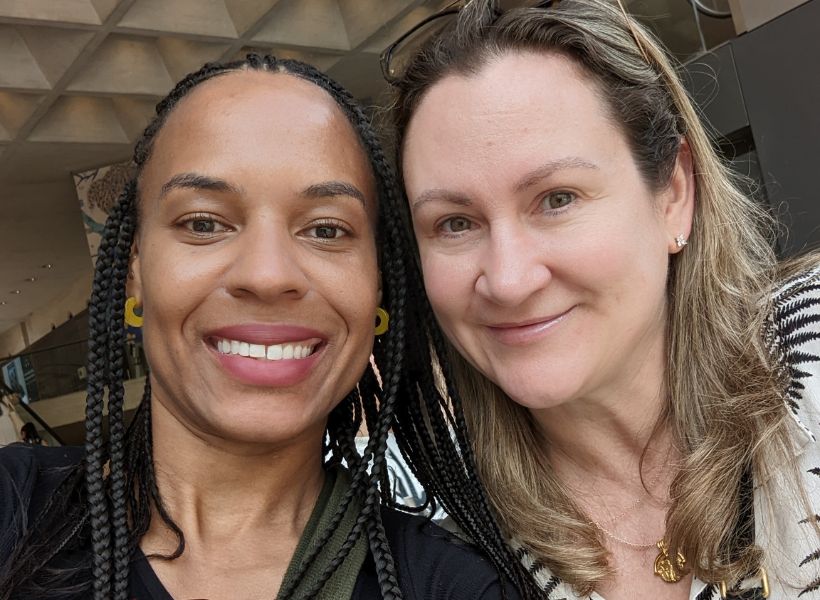 Read more about this episode
Transcript
Guest Notes
Categories: Dordogne, French Châteaux