Category: French Food & Wine
This episode features our frequent and very popular guest Elyse Rivin. If you enjoy her episodes, please consider supporting her on Patreon.
Annie and Elyse chat about their favorite classic French soups. Some are famous (Bouillabaisse, French Onion Soup, Vichyssoise). We are sure you've never heard of many of them (Garbure, Bourriquette, La Rotie). Get ready to go on an exploration of lots of soups you might want to make at home!
Long ago, French people ate a lot of bread and they made all sorts of soups to get them through the winter. You'll see by listening to the episode that they used the vegetables that keep easily through the winter in every region of France. And that makes a lot of sense.
One thing that doesn't make too much sense is that soups are not on the menu often in French restaurants. If you go to a starred restaurant, they might serve you a small serving of a delicious soup as part of the experience, but it's never the main meal.
The exception to that is French Onion Soup that's served as a main meal in a lot of restaurants. You'll find Bouillabaisse on the menu in Marseille and in Provence. But it's unusual in France to find soups on the main menu. Our recommendation? Make these classic French soups at home! You'll find several of Annie's recipes in her cookbook Join Us at the Table. Another way to get Annie's recipes is to become one of her patrons.
FOLLOW US ON:
Subscribe to the Podcast
Apple
Google
Spotify
RSS
Support the Show
Tip Your Guides
Extras
Patreon
Audio Tours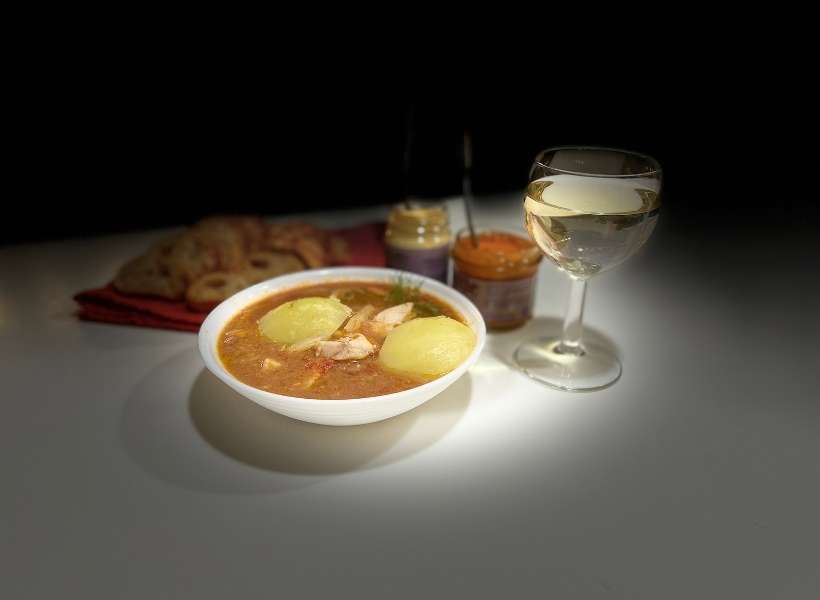 Read more about this episode
Show Notes
Transcript
Category: French Food & Wine