Categories: France How To, French Customs & Lifestyle
In this short episode of the podcast, Annie reviews best practices when preparing a trip to France. There are simple things that many visitors never think to look into but would nevertheless insure that you have a wonderful experience on your vacation.
What sort of traveler are you?
Because you're always inside your head, it can be hard to see what sort of traveler you are. It is vital to understand that or you may not pick your destination accordingly.
If you like to sleep in the same bed for a while go to a city that has plenty to offer (the biggest 5 or 6 cities in France) or an area where you can take a lot of daytrips. On joinusinfrance.com we share lots of day trips you can take from Toulouse and Paris, but any city has great day trips you can take by googling them. In French you'd search for que faire autour de...
If you're not in a big city, you will spend time in the car. It shouldn't be a problem for most Americans, but even in a city like Toulouse, once you've been here for 2 or 3 nights, you'll run out of things to do unless you hop in a car and explore. This is also true of Bordeaux, Lyon, etc. However, if you go to the French Riviera you'll be able to do all that by train. It's worth looking at regional trains.
There are also fairly rural places in France where it's possible to do day trips and go sleep in the same bed every night: Normandy and the Dordogne come to mind. French roads are pretty easy to navigate, especially with a GPS.
Now that electric assist bikes are so common, I wonder if more people will use those explore 20-50 kilometers around without breaking too much of a sweat. French people have sure taken to electric bikes! Well, French people like all sorts of bikes, really.
Listen to podcast episodes about different parts of France to pick the one that fits your needs best.
Check out the Calendar
Some of us don't have a choice when we travel while others can pick whichever date is best. Once you've picked an area, lookup events. How do you do that? Use the right search terms in French. You want to use the words agenda and sorties and événement and cette semaine à and then the name of the place you picked. Results will be in French, but if your French isn't great you can ask your browser to do an automatic translation. Those are not perfect but it'll help you get the gist. Don't skip this step, events make a vacation great!
Look for the Tourist Office Before Your Trip
Many tourist offices in France will put handy-dandy city maps on their web site for you to download on PDF. These make it so easy to plan your visit and even decide in what part of the city to stay! But to find them you need to use the right words: plan touristique PDF and the name of the city or brochure touristique PDF.
Some tourist offices have a version of the site in English, but it's extremely rare that they have every page or every resource translated into English. If the English site doesn't have what you need, check out the French version. A map is a map is a map, it doesn't need to be in English to be helpful.
Look for a Planning Template
There are a lot of free trip planning templates on-line and you should use them! I use Word and Excel and if I search for word travel template I get to a lot of templates that are beautiful but also a great reminder if things to look into. Same for Google Docs. Remember to look for a template and pick the one that suits your needs best. Some of them will remind you to list your flight and reservation numbers as well as list the medications you take just in case you need medical help on your trip.
Templates are also a great way to see the gaps in your planning.
More episodes about how things work in France
FOLLOW US ON:
Subscribe to the Podcast
Apple
Google
Spotify
RSS
Support the Show
Tip Your Guides
Extras
Patreon
Audio Tours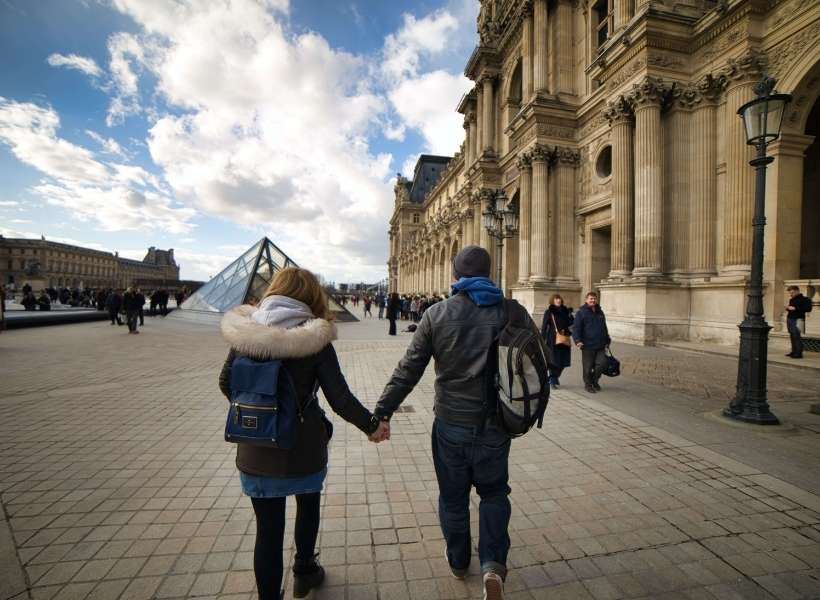 Categories: France How To, French Customs & Lifestyle