This post contains affiliate links, meaning I get a commission if you decide to make a purchase through my links, at no cost to you. Please read my disclosure page for more details.
Categories: French Customs & Lifestyle, Off the Beaten Track in France
In this episode Carl Carlson tells us about the leisurely trip through France he took with his wife in 2021. They have visited France every year for the last 30 years and have only skipped in 2020, that's how much they enjoy France!
Carl has a keen eye for great hotels and restaurant that I listed below. We also talk about the joy of getting lost in Paris, the lovely river walk in Bordeaux, a great B&B in Bergerac, and his favorite place in France: Sancerre.
As discussed in the episode, read this official page for instructions on how to get your Passe Vaccinal. Zoom down into the map for a pharmacy near you that can turn your CDC vaccine card into a QR code that will work in France.
Accommodations recommended in this episode
Carl likes to stay at the Hyatt Regency Paris Etoile because Porte Maillot is nearby and it's an easy place to pickup a rental car. It also makes it easy to rent a car in Paris and not drive through central Paris, which is difficult when you're not used to driving in France.
The old manor house maison d'hôtes called Clos D'Argenson in Bergerac. Room with a large sitting area, large bathroom, laverie and Carrefour Market nearby, comfortable beds, and an incredible breakfast.
L'Esplanade hotel in Domme. A nice hotel with a marvelous restaurant. A tad expensive, but the dining room is lovely, the view is great, the food is great, a favorite of French people as well as Anglos.
Château de la Bourdaisière near Tours: gorgeous XV century chateau in an outstanding setting. This would be a lovely "pied à terre" to explore the Loire area.
Restaurants recommended in this episode
Sébillon in Neuilly near Porte Maillot: An old-time classic French restaurant with a great specialty of seafood and lamb.
FOLLOW US ON:
Discussed in this Episode
[00:04:39] Travel to France during Covid
[00:05:53] The Advantages of staying near Porte Maillot at the Hyatt Regency
[00:07:28] Sébillon Restaurant
[00:09:20] Getting the Health Pass for France
[00:10:46] The Apple Store on the Champs Elysées
[00:12:07] Getting lost in Paris
[00:13:32] Train to Bordeaux and a walk along the Garonne
[00:16:08] Driving to Bergerac and stay at a beautiful Maison d'Hôtes
[00:21:51] Why choose a B&B over a hotel
[00:22:54] Spending a few days in Bergerac
[00:25:36] Bergerac to Domme
[00:27:49] The market in Sarlat
[00:29:21] Getting all "ducked-out"
[00:32:24] Covid rules enforcement in France
[00:33:14] Driving to Sancerre
[00:35:00] Château de la Bourdaisière near Tours in the Loire Valley
[00:40:00] Reading French restaurant menus
[00:40:29] Why is wine so cheap at everyday French restaurants?
[00:45:12] How to ask for restaurant recommendations from French people
[00:48:53] Thank you patrons and donors!
[00:49:57] This week in French news and pandemic news
[00:54:54] French tip of the week
Subscribe to the Podcast
Apple
Google
Spotify
RSS
Support the Show
Tip Your Guides
Extras
Patreon
Audio Tours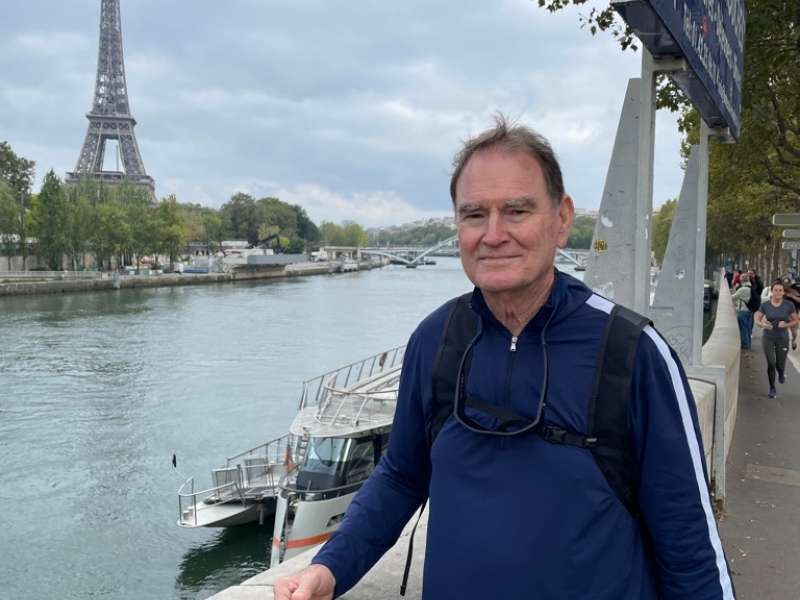 Read more about this episode
Transcript
Guest Notes
Categories: French Customs & Lifestyle, Off the Beaten Track in France