Table of Contents for this Episode
Category: Driving in France
What You Will Learn About in this Episode with Timestamps
Is renting a car in France worth the trouble?
[01:23] Here's the questions we're going to think about in this episode: Is renting a car in France worth the trouble?
The question is not CAN you rent a car in France. Of course you can, if you have what it takes to rent a car in America, you can rent one in France, the requirements are pretty much the same. So let's not sweat the small stuff: renting a car in France is no harder than renting a car in North America!
The question you need to ask yourself is SHOULD I rent a car in France? Are there circumstances where I should NOT rent a car in France? In other words: when does it get to be a royal pain in the behind to have a rental car in France?
I decided to address this question because this has come up on several occasions the last few days on the Join Is in France Closed Group on Facebook, and it is confusing indeed.
I live in France, I love to drive, my nickname is "the parking queen", but still, I have to admit that sometimes I get mad at myself for choosing the car over other modes of transportation. So let me tell you about the times when you do NOT want to have a car in France!
You Should NOT Rent a Car in Paris
[02:45] I suspect most of you won't have too much trouble understanding that you don't want a car in Paris. Why? Because parking on the street is really difficult to find (even for me, the parking Queen), there are meters everywhere and when you find the ever elusive parking spot, you have to go back to feed the meter every 2 hours. There are underground parking lots in Paris where you can leave your car longer, but you'll pay a lot for parking and many of them are not easy to get in and out of.
French parking lot designers don't think like normal human beings. They have crazy notions like all you really need is 1″ clearance, or that we all drive tiny Smart Cars! You know, it's just really tight everywhere you go. So, pay parking lots in France will make you sweat bullets when you're trying not to damage your rental car.
Forget everything you know about parking your car at home! Paris is not American suburbia with straight driveways and a nice wide garage door that you open with the click of a button. I want you to understand that no matter how much you pay for parking in Paris, it will be considerably more complicated than that!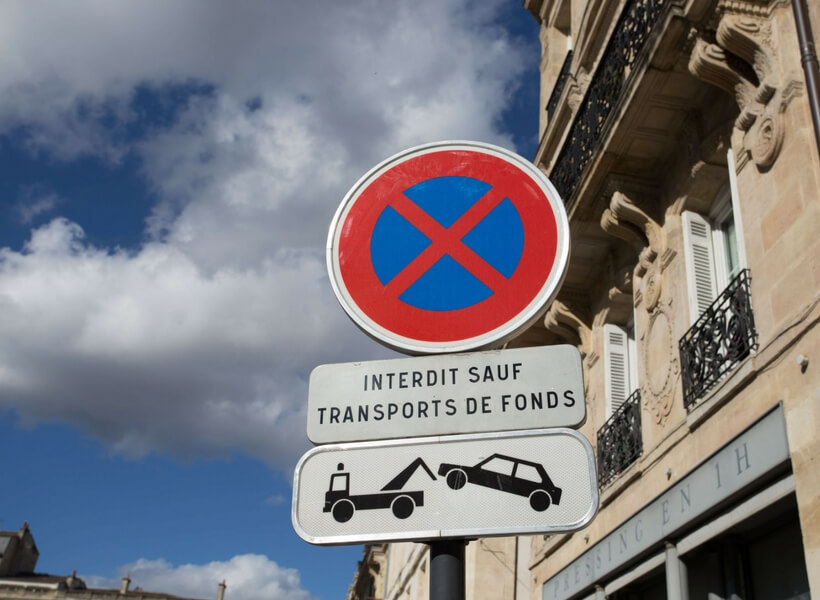 French Intersections Will Kill You, Really
[04:06] The other problem with having a car in Paris is that there are a lot of intersections that you won't understand as a North American driver. They won't make any sense to you because they barely make sense to French people who learned how to drive in Paris! And when you don't understand how an intersection works, you're putting yourself and others in danger.
Many of these truly bizarre intersections have been fixed in other parts of France because they are the cause of many accidents. But in Paris and other large cities, they can't close the intersection long enough to really fix it, so they slap on a band-aid and everybody has to live with it!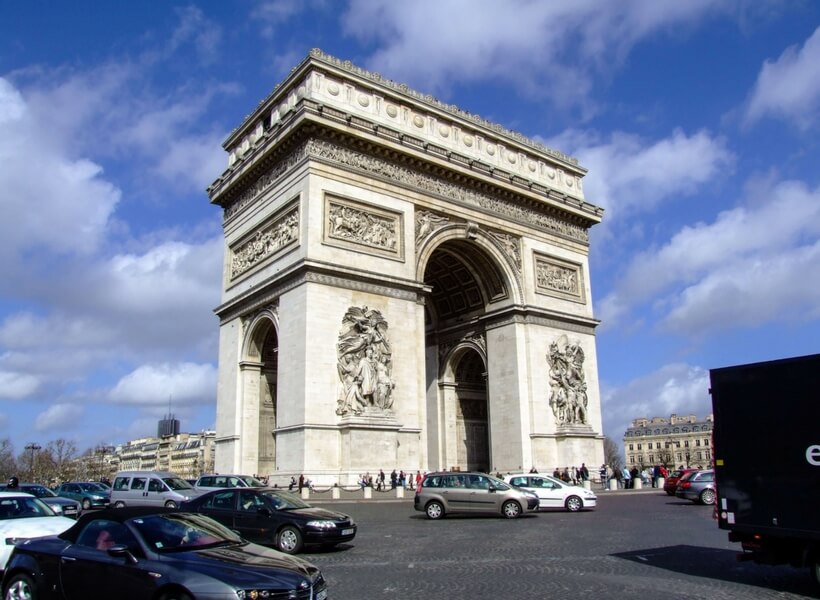 If You Must, Rent a Car from a Train Station
[05:06] So, if you absolutely need to pickup a car in Paris because you're driving out to other parts of France, I recommend you get your car at one of the major train stations in Paris. There are 6 major train stations in Paris: Gare du Nord, Gare de l'Est, gare Saint-Lazare, gare Montparnasse, gare d'Austerlitz, and gare de Lyon.
You could also go to one of the airports, but that's harder to do, a simple metro line will take you to any of the train stations. I'll put a map on the show notes so you can see where they are in Paris, to see that go to joinusinfrance.com/185
All of these train station have car rental agencies, but not all of them have all agencies. So, if you absolutely want to rent from Hertz, check out which ones have Hertz, but they probably all do. I think you should avoid Paris city driving as much as possible. So, if you're going to drive in the direction of Lyon, then pickup your rental at Gare de Lyon. If you're going to drive in the direction of Toulouse, rent from Gare Montparnasse. If you're going to Alsace, rent from Gare de l'Est, makes sense? And come to the train station with all your luggage so you don't have to track back into the city.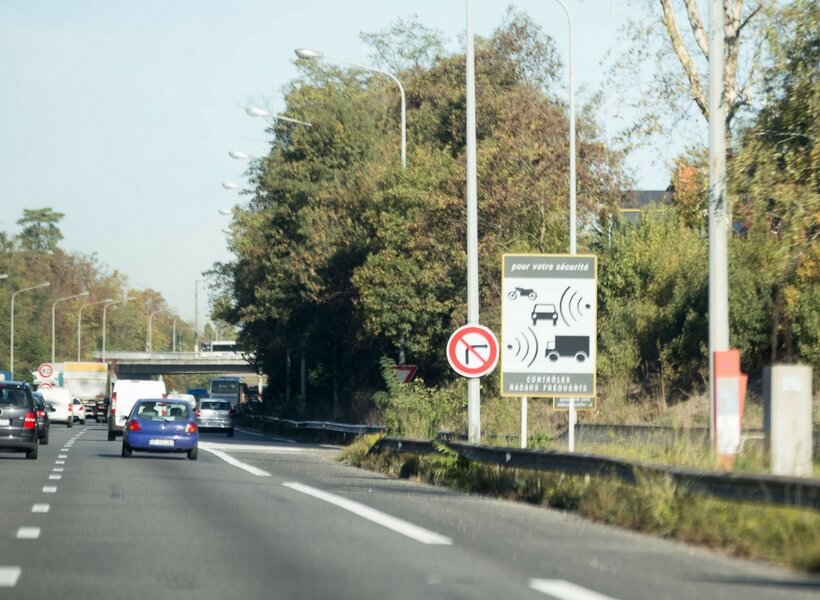 What Is It Like in the Rest of France?
[06:59] Now, let's talk about other areas in France. Outside of big cities, France is easy to drive in. Most French people follow the rules, we're predictable well trained drivers. Roads are well-maintained overall, all of that is going to seem normal to you. One of these days I'll put out a book on driving in France because I used to teach driving and it's fun to think about how it all works. But in general, if you can drive in a major metropolitan are in America, you're not going to be startled driving in France.
Most of the Time You'll Need to Park Far Away from the Main Attraction
[07:47] Most of us think of cars as a great option for people with limited mobility. Well, in France, they are and they're not. Let me explain. If you, the driver, has limited mobility, it's going to be a problem. You need a driver who can do a fair bit of walking, up and down hills, stairs, without a proper sidewalk also.
As you visit scenic little villages perched up on a hill or medieval towns with beautiful half-timbered houses, you will always need to park quite far from the place you want to visit. And when you are visiting a place with narrow streets and cobblestone paths, you will not park in that village. Most of these places make you park away from the village. Sometimes it's not very far away, sometimes it is quite a way!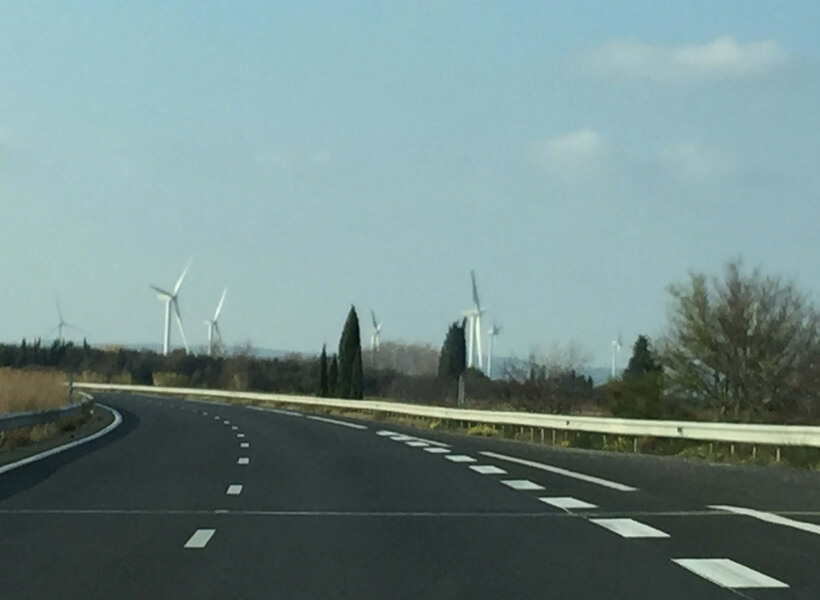 French People Are Unruly When It Comes To Parking
[09:06] These villages need tourism, so they do the best they can to be accommodating. They often have a small parking lot pretty close to the village and an overflow for high affluence days. I've seen places where the overflow is full and people start parking every which way along the roads which makes it hard for everyone trying to walk to the village. But if a village only gets that busy a few days a year they can't invest in an expensive parking lot just for those few days.
French people don't care anyway, they'll park anywhere. But we get visitors who are used to a little more structure and might get startled. I overheard an English visitor say "why don't they hand out tickets to all those badly parked cars?" The reason is, this is a village that needs the visitors, they don't want to get a reputation for ticketing people!
Parking at Les Baux-de-Provence and the Mont-Saint-Michel
[10:49] One example, Les Baux-de-Provence. Beautiful place. But you park far away from the center of the village and it's up-hill and most of that way there isn't a proper sidewalk, It's totally doable and worth it for most of us, but if you're going with a person who requires a wheelchair or strollers, you won't enjoy the walk! These are things you need to know in advance.
I'm not saying don't go, but I am saying, be aware that there is no parking in those scenic little villages! Some places have shuttles at high season between the parking lots and the venue you want to see. Those are wonderful but most places don't have one because it's expensive. So, you'll need to walk. It's good for you, right?
Mont-Saint-Michel does this well. They make you park pretty far, and then they give you a free shuttle. There are also tiny towns that do this. Once you've decided where you want to go, look it up, the google will tell you about parking anywhere you wish to go. Why do they have a nice shuttle service at the Mont-Saint-Michel and not at Les Baux-de-Provence? You guessed it: money!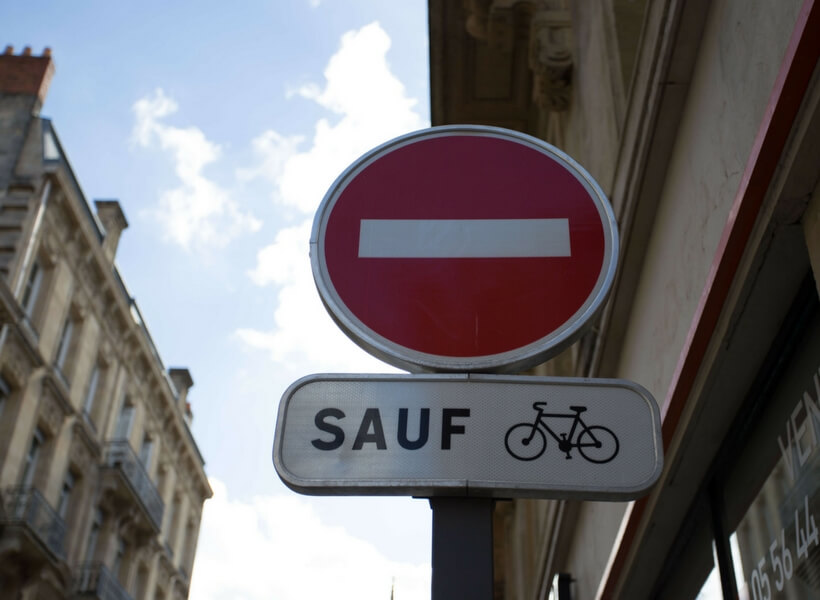 If You Have a Car Drop If Off ASAP
[12:23] The other thing I want to emphasize is, Provence with a car in the summer is hell. There are so many people driving around just trying to find a parking spot that city streets are always packed with cars going nowhere. It will be as much fun as LA at rush hour. So, if you are going to Cannes, Nice, Sainte-Maxime, Saint-Tropez, Fréjus, Antibes, Cagnes-sur-Mer or anywhere along that coast, don't go by car, or if you do, drop off the car at a car rental agency as soon as you arrive.
Go By Bus If That's An Option!
[13:04} If you're staying for several days and you picked a hotel in Nice for example. You want to go to Saint-Paul-de-Vence for the day. The first thing you should ask yourself is "Is there a bus that will take me there?" That's a good question for the local tourist office, isn't it? Ask them! Their job is to help you find local transportation! They know all the lines, they know all the good tips, that's what they are there for! So, first, try to go by bus! It's cheap, it's clean, it's safe, and you don't have to mess with driving or parking!
Don't Keep Your Rental Car For Several Days In A Row
[14:09] If you want to take a day-trip somewhere that doesn't have a bus from where you are, rent a car for the day, but only for that day. One of the worst things you can do in the summer in those popular vacation spots is rent a car and keep it for several days. You'll be stressed out about parking the car the whole time. Renting a car for several days in a row doesn't even get you a discount on the rental, you pay same per day if you keep the car for one day or for one week, so don't keep it for a week! Go back a get a different car for a few days in a row if you need to.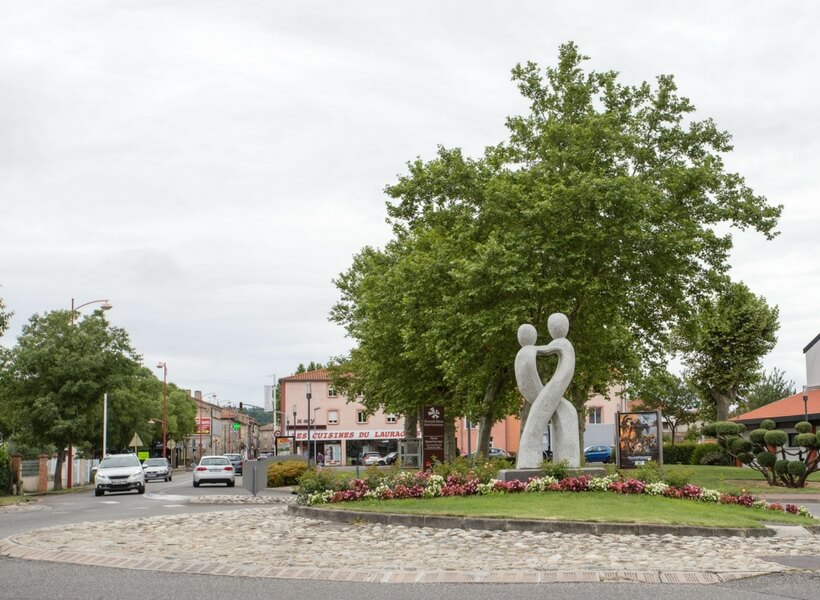 Choose a Hotel that Will Work for You
[15:00] If you're going to be mostly on the beach and don't plan on day trips or visiting museums or anything like that, stay at a hotel on the beach. If you're going to be moving around visiting various places, get a hotel near the city center. I like to stay next to the main city plaza or the main cathedral or a major covered market, but always city center.
In France Avoid Hotels Right Close to the Train Station
[15:54] Train station and bus station are usually next to one another and they are always walking distance to city center. So, a hotel or apartment city center, but not right at the train station is ideal. Why not right at the train station? Many cities in France the area right next to the train station can be a bit seedy. Not always, but for a long time that's where you went to find a prostitute or buy weed, I mean nothing too bad, but the area right around the train station is never as nice as the city center.
Parking Is Difficult In All Popular Spots In France
[16:22] I'm telling you this about Provence, but it's not just Provence. It's anywhere that's popular for summer vacation or long weekends (and we have a lot of those in May and June). Anywhere there's a beach, when the weather is good, parking is awful. Or if it's beautiful and scenic. Parking will be awful.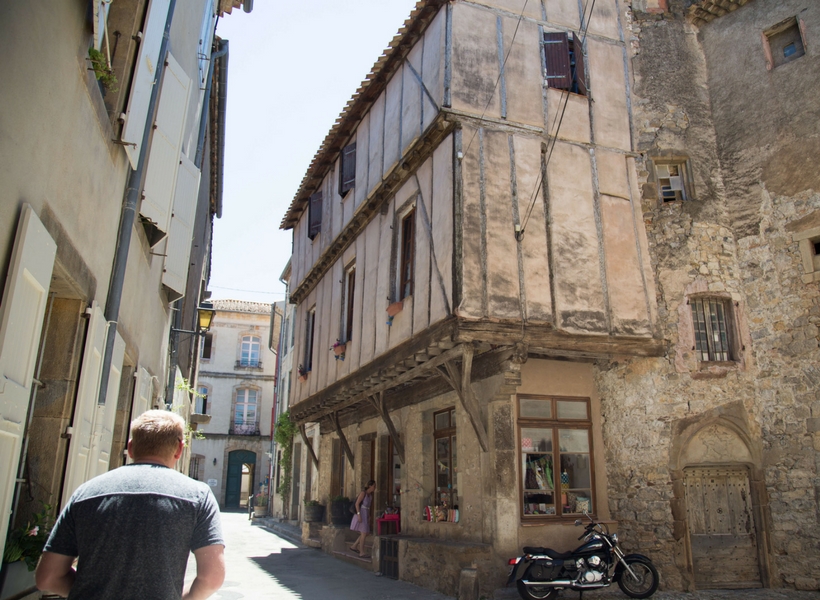 Your Homework For Today
[16:57] Your job, as a smart visitor, is to figure out where you want to go. Make a real plan and then when you are ready with your real plan in hand, you can figure out the specifics of the easiest way to get there. If you show up at the Tourism Office asking "Is there a bus between Nice and Menton?" they can help you with that. If you show up saying "I have no idea what to do and I don't even know what I want, but I hear this place is cool" they'll shove a map in your hand and hope you leave soon. So do your job, decide what you want.
This podcast is a great resource to help you decide what you want and there are other resources like it. So keep listening, and decide what you want. If you have friends who are coming to France, tell them about this resource and encourage them to be a well-prepared traveler. You vacation time is precious, don't waste it looking for a parking spot!
Conclusion
[18:15] To conclude: if you need a car, keep it for as little time as you can. Check it back in to the car rental agency and let it be their problem, not yours. Use tourist offices to find out about bus service and excursions to various places. You could call an Uber too, we have that in France you know! Maybe they'll tell you to take the train. They know what's best for that area! Summer in Provence and anywhere near a beach is driving and parking hell. You have been warned!
The best way to connect with me is via email annie@joinusinfrance.com or if you have a question you'd like answered on the show, email me at annie@joinusinfrance.com! Au revoir!
Subscribe to the Podcast
Apple
Google
Spotify
RSS
Support the Show
Tip Your Guides
Extras
Patreon
Audio Tours
Read more about this show-notes
Episode Page
Category: Driving in France