Table of Contents for this Episode
This post contains affiliate links, meaning I get a commission if you decide to make a purchase through my links, at no cost to you. Please read my disclosure page for more details.
Categories: French Châteaux, Loire Valley
Discussed in this Episode
Episode Highlights with Time Stamps
[03:25] Nancy Calkins Introduction
Visiting Chenonceau
[04:25] Picturesque countryside, meandering along the Cher and the Loire, it's the world of Châteaux.
[04:55] It's difficult to choose where to stay because everything is in close proximity to the Châteaux, but they decided to start in Montrichard because it is a little off the beaten path and you can take a canoe trip that starts there.
The tour takes you under the arches of the Chenonceau Château. Canoe sur le Cher is the name of the company. You can also bike and combine it with canoeing. Montrichard is not a touristy town at all, you're mingling with locals.
Recommendations Near Cheverny
[07:55] They stayed at a place called La Chancellerie, it was quirky, but it's a miniature château , you go up a circular staircase up to an apartment, there's a pool in the basement, troglodyte pool and area. Pétanque playing area. Game-room in the attic of the chateau, rocking horse, pool table, roulette table.
It lacks some refinements but is full of charms. The caretaker is laid-back that looks like Aussie Osborne but skinny and healthy. Gave good recommendations.
[11:00] The town is also cute, there's a restaurant called Les Tuffeaux. The gentleman who runs that place was conversational and charming and attentive. Amazing wine from Cheverny. There's Montrichard castle that got turned into a museum, they explored at night and went up the hill to get a lovely view over the valley.
[12:00] Great for families with kids, not up-scale, not recommended as much for honeymooners, although if you want something low-key.
[13:20] L]There are lots of little châteaux everywhere that you see as you drive around to the big ones. Montrichard was a manageable spot as a central location. Everything is accessible from there. Not far from Tour.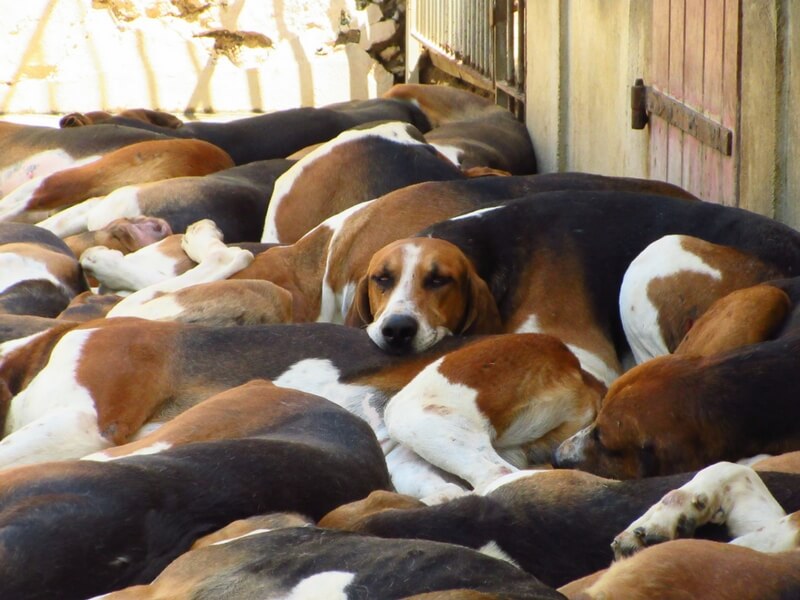 Loire Valley for Kids
[14:00] Loire Valley for kids. They went to Chenonceau chateau first, it is spectacular. The story of the rivalry between Catherine de Medici and Diane de Poitier is amazing.
Catherine wanted to have the last word, so she put her own portrait up in the mistress' room, she built her garden to rival the other, building on her bridge. Floral arrangements at Chenonceau are also amazing.
[15:40] Cheverny. This is the Château that Captain Haddock's Mansion is based on in Tintin. There is now a Tintin exhibit there too and the kids love it. The hunting dogs are also amazing. There are 200 of them, they lounge around and they look cool. Cheverny is a great kid's oriented château.
[18:10] There is a little wine tasting place just outside of the Cheverny château, it's a great place to taste and buy some wine.
[19:10] Other cool things to do in the Loire are biking, seeing the troglodytes, see more of the châteaux. The two major rivers are the Loire and the Cher rivers.
[20:24] Thank you for your support!
French History Segment of the Podcast
[26:00] The French History segment of the podcast: Today Chenonceau Chateau History.
[44:00] French Tip of the Week: Où se trouve la station service la plus proche, s'il vous plaît ?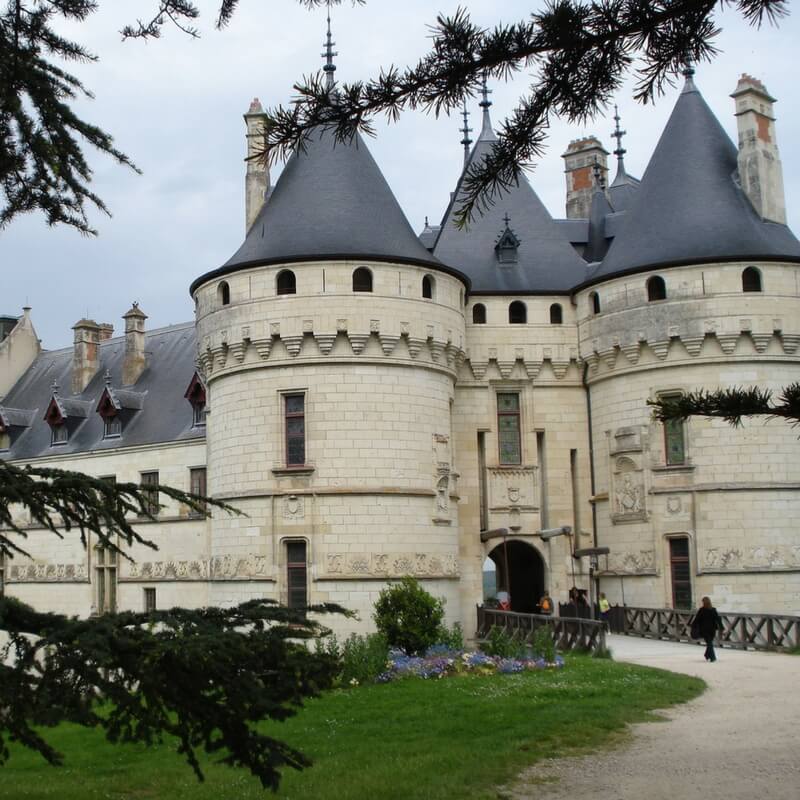 Conclusion
Learning about Chenonceau chateau history is definitely one of the reasons to go visit. Not just big historical events, but also all the small steamy stories too!
Cheverny is also gorgeous, and has the added interest of being the place that Tintin creator Hergé modeled Captain Haddock's Castle on. So if your kids have any interest in Tintin, they will love it. The hound dogs there are amazing too, that alone makes it worth the visit!
Both places are gorgeous, remember to charge your camera, you will definitely make good use of it! Enjoy your visit to the Loire Valley!
Subscribe to the Podcast
Apple
Google
Spotify
RSS
Support the Show
Tip Your Guides
Extras
Patreon
Audio Tours
Read more about this show-notes
Episode Page
Categories: French Châteaux, Loire Valley