Category: Corsica
Discussed in this Episode
Corsica
Saint Florent
Cap Corse
Bastia
Murato
Bonifacio
Santa Guilia
Sant'Antunino
Calinzana
Corte
On today's episode William lists all the best destinations in Corsica as he discovered them with a family of locals he became friends with after hosting their son in America.
[02:36] William meets an organization called Education First looking for host families for international students.
How Long Do You Need to Visit Corsica?
[04:34] William originally thought 2 or 3 days would be enough, but his hosts insisted that you need a week in Corsica because it's a big island. The family he visited is Chaulet family in Bastia,  Corsica: Karl, Diane, Lukas & Lilwen.
Ferry Ride Between Nice and Bastia
[07:11] It's a 4-hour ferry ride between Nice and Bastia, it's about $60 and you can take a car if you need to.
Some of the Best Destinations in Corsica
[09:11] Corsica is an usual place, a vacation place full of history. It's a Mediterranean island, southeast of France, west of Italy, North of Sardinia. It's the 4th largest island in the Mediterranean (after Sicily, Sardinia & Cyprus). 3,351 square miles. Stunning coastline and mountains of up to almost 9,000 feet high. 330,000 population in Bastia.
Under Genoese rule, Corsica we ceded to France in 1769 to repay debt to Louis XV. Corsica has been a part of France for over 200 years. It is the birthplace of Napoleon in 1769. French is official language on Corsica though many still speak Corsican. June temperatures in the low to mid 80's, humid but not a lot of rainfall.
[12:00] Bastia is hilly like San Francisco. They had lovely views from the apartment where they were staying.  As soon as they arrived, their host took them on a overview drive of northern part of the island and on the mountain roads.
[14:18] They weren't sure what there is to do on Corsica, they thought they'd just be lounging around on the beach, but that's not what happened. Their host took the week off work and planned things for every day they were there.
Saint Florent, Cap Corse
[14:38] Saint Florent is a small and very beautiful small town (we call them "commune" in French). There are about 2,000 people with Pleasure boats, yachts, bars, restaurants. Cap Corse is a fishing village, rock like peninsula, genoese tower, ruins, beautiful.
Bastia Petit Train Touristique
[16:17] Bastia is the 2nd largest city on Corsica, about 43,000 people. The geography of Bastia looks like San Francisco. There are hills—between the sea and the mountain. It's a port city-2 ports, old and new.  The train takes you Saint Nicolas Square and its Napoléon Statue, the Port, the Citadelle, the Cathédrale Sainte-Marie de Bastia, Eglise St. Jean Baptiste, and Bastia Cathedral.
Driving to Murato
[18:00] Small mountain town, about 600 people
@3,700 feet elevation
San Michele Church
Checkered appearance, 2-tone layering of stone
The legend says that this church was built by angels.
Best Dining Experience in Our Lives!
[19:00] The ate at a restaurant  called La Ferme de Campo di Monte
Winding road from Murato ends in a short dirt road to the restaurant.
There were beautiful valley and mountain views, stone buildings. Start with aperitif by the pond. Very attractive and well-appointed dining room. There were small dining rooms, with about 6 tables each. The owner explained the menu in Italian-thought she was giving choices but she was listing everything that was to come.
The 5-course set menu dinner includes wine, grappa and coffee
All home-cooked and copious—Corsican food
Hearty vegetable (minestrone-like) soup.
Corsican charcuterie with courgetti beignets, sautéed veal, meat lasagna, potent and huge cheese basket (sheep and goat milk), souffled beignets (dumpling-like) with clementine preserves, lots of grappa.
You need a reservation to eat there, the restaurant doesn't open if not enough people. Best dining experience of my life–location, food, scenery, atmosphere, company, all of it was amazing!
Relaxing Sunday in Bastia
[28:00] Slept in, went to market in Bastia, got some local cheese (brocciu), rotisserie chicken, potatoes for home. Went to the local beach and had some gelato. The have a lot of gelato stands in Bastia and it was all delicious.
Visiting Bonifacio, Most Beautiful Place They Saw!
[30:00] Bonifacio was the most beautiful place the saw on Corsica.
Southern tip of Corsica, @3 hours from Bastia
Southernmost commune in Metropolitan France @3,000 population
Limestone outcroppings, large cliffs and smaller ones contrast with deep blue water of the Mediterranean Sea
2-sections of city—vielle ville (old town) and haute ville (high town) plus the harbor.
9th century citadel in the high town where parking is difficult. You can see northern coast of Sardinia from Bonifacio. There are grottoes, a citadel, cemetery Marin de Bonifacio. You can also see the Gouvernail de la Corse—20th century fortification, long steep stairway (168 steps) from cemetery. Polyphonies Corse—a cappella, hymns (poster for church concert)
Corsica Food Specialties
Pizza, menu board of traditional Corsican fare:
Aubergine a la Bonificienne
Ravioli au brocciu
Assiette de Charcuterie
Civet de sanglier
Saute de veau Corse
Fête de la musique (each town music festival on 1st day of summer)
Stop at a Beach Santa Guilia on the return to Bastia.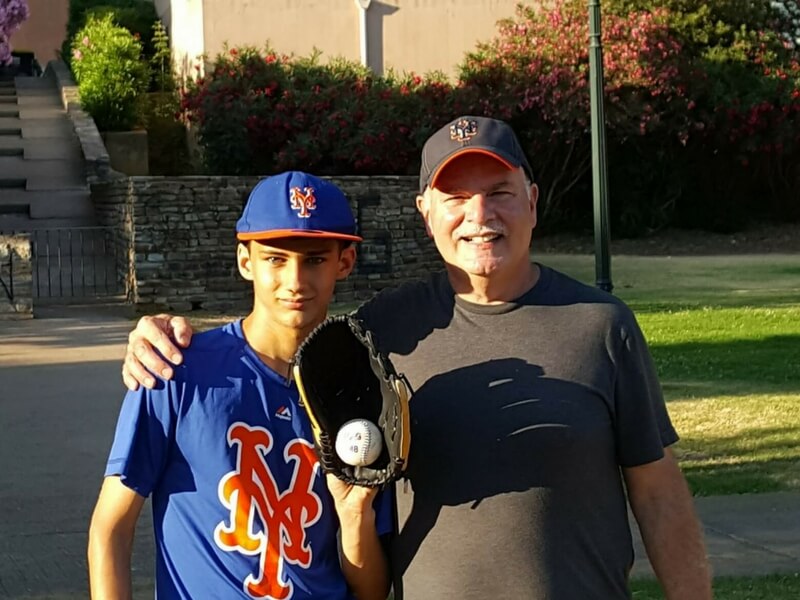 Visit to Sant'Antunino
[38:45] The viewed Île Rousse from the road
Coastline, beaches reddish island in the blue sea
[40:] Sant'Antunino, another favorite, gorgeous place.
It's a mountain town, tiny population (weekend residents)
Winding roads lead to it with great views of the sea
Village of steep narrow lanes/pathways
Cars park at base, but it wasn't too crowded on a week-day.
The visited the Church of the Annunciation. You can easily spend 2 or 3 hours at Sant'Antinino.
Visit of Calinzana (near Calvi)
[42:00] Domaine Orsini Vineyard, Corsican wines are getting more and more popular, especially rosé. This wineyard also tried some  jams (confitures), fruit paste (Pâtes de fruits) and nougats.  Great vineyard to visit even if you're not a wine lover.
Cooking American Foods for their Hosts
[45:35] Willian cooking his favorite meatball with French ingredients. Not as straightforward as you might think in a different kitchen and with metric ingredients, but finding genuine Italian products was not an issue in Corsica!
Shopping at a Hypermart, large supermarket + department store.
Baseball—catch in the park
Last Day in Corsica in Corte
[52:00] The apartment where they stayed didn't have AC, so to cool off they went to the middle of the island where it's cooler. Geographical heart of the island. This is where they got off of their comfort zone again because it was really steep.
[54:25] Picnic on the Gorges de la Restonica
Steep decline from road, slippery rocks
Picnic under the waterfall, very cooling
Corte—university town, @7,000 people
University of Corsica Pasquale Paoli 4,400 students
Modern and very old—nice contrast, also beautiful.
Citadelle, fortress.
Corte would be a great central place to stay for people who want to explore Corsica. Ajaccio is the only place they didn't get to in Corsica. It's the cruise ship port in Corsica for Royal Caribbean so some listeners may have stopped there on a cruise ship. Otherwise that are not a lot of American visitors who ever make it to Corsica.
Be Polite and French People Will Love You (Corsicans Will Too!)
[64:00] Make an effort to be polite and the magic words that will get you everything in France. Don't ever "demand service" in France, it never works. Being overly polite works a lot better!
[65:00] Consider doing student exchange, it is great! You will make lifelong friends, and you may get to experience the best destinations in Corsica.
Conclusion
Even if you don't have friends on Corsica as William and his partner did, you now have a list of all the best destinations in Corsica. Corsica gets visitors from Europe, but very few Americans even know about it. Corsica has a definite culture of its own. There is a separatist movement in Corsica that gets the headlines every now and then and has for a long time.
William keeps wanting to visit Hawaii where his son lives, but now that he's seen Corsica, he's not sure it will measure up. Have you seen both Hawaii and Corsica? What do you think?
[70:00] Annie's Personal Update
[82:00] French Tip of the Week: "il y a un problème, la voiture ne démarre pas !"
Subscribe to the Podcast
Apple
Google
Spotify
RSS
Support the Show
Tip Your Guides
Extras
Patreon
Audio Tours
Read more about this show-notes
Episode Page
Category: Corsica