This post contains affiliate links, meaning I get a commission if you decide to make a purchase through my links, at no cost to you. Please read my disclosure page for more details.
Categories: Museums in Paris, Paris
The official name is Centre national d'art et de culture Georges-Pompidou, but that quickly got shortened to Centre Georges Pompidou, and in reality everyone in Paris calls it Beaubourg, we'll explain why later.
Georges Pompidou was a French President who was a serious collector of 20th century art. French Presidents , like American Presidents, get to fund a monument or museum.
Beaubourg is in the old center of Paris, it is surrounded by old medieval buildings. This area was a run-down poor part of Paris, connected to Les Halles, the center of food production and markets in Paris for a very long time. This was the wholesale area for food. Emile Zola, the great naturalist French writer of the XIX century wrote a book called Le ventre de Paris (The Belly of Paris) about the poor people who worked at this market. This area was called Les Halles or Beaubourg, and we're not sure why it's called Beaubourg because there is no church or street called Beaubourg there. Maybe it was a family name.
In the late 60s the major Paris food market got moved away from that area and put outside of Paris in a place called Rungis, near the Orly airport. A lot of the old Halles got torn down and they built a mall complex called Les Halles (now closed and being rebuilt again 40 years later) with stores and cinemas, 3 RER transportation lines that cross underneath as well as regular metro and SNCF train lines. Les Halles is a monstrosity of a train station.
This is also the area they chose for Pompidou's museum. And it's not just a museum, it's also a large cultural center. Two floors are contemporary art,  architecture and design, one floor is the largest open public library in Paris, and one floor is a documentation and archival floor.
Paris' Red-Light District
The area is very touristy, there are lots of restaurants, cafés, funky stores, and it's still a moderately priced area. The street called rue Saint-Denis is the red-light district in the center of Paris and has been for a long time. The prostitution is not hidden away at all, so it's interesting to see. To recap: this is an area with a huge shopping mall, the cultural center, and the red-light district! Seems like a lot, but it's not a dangerous area all the same. This is a noisy, alive area of Paris. It will give you a glimpse into what Paris was 200 years ago, very raunchy and lively.
The area also has a magnificent flamboyant Gothic church where parts of it go back to the late 1200s. It's not on most people's A or B list for Paris, but it's a glorious church, especially from the outside.  This area also has the rue Montorgeuil, a pedestrian street lined with cafés and restaurants, a great foodie place in Paris.
Châtelet les Halles Metro station
It's a mess of a metro station, it's huge, it's where suburban lines cross, and there are miles of tunnels. We recommend you do your metro changes somewhere else if you have a choice because that particular place is a maze.
Exoskeleton at the Pompidou Center
The Centre Pompidou is one of the ugliest things Annie has ever seen, yet it has won all sorts of awards. The architects involved in building this are Renzo Piano, Richard Rogers and Gianfranco Franchini. The concept is that everything structural is on the outside and color-coded. The building has an exoskeleton, the utilities such as water, heating, electricity, all runs on the outside. It makes you wonder when they're going to remove the scaffolding so you can see the pretty stuff. But there is no pretty stuff there, the scaffolding is not coming off.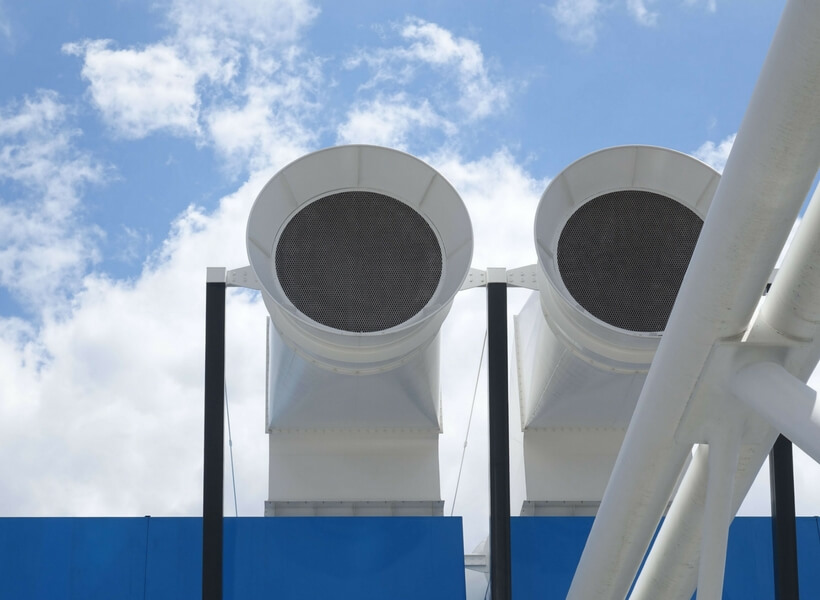 The Character of the Pompidou Center
The Pompidou Center is wonderful because it is one of the un-stuffiest place in Paris. The Louvre is working hard to get less stuffy, but it has a long way to go. The esplanade in front of the Pompidou Center attracts circus acts, street musicians (who busk for money), artists. It also used to attract pick-pockets. Security has improved a lot, but watch out. To Elyse this is like the Middle Ages with performers, vendors, and bustling with life. It's a popular area. That's why so many tourists enjoy going, even if it's not on the A-list for most people. There is also an Art Nouveau café right across from the Pompidou Center where you can sit and watch the world go-by. Lots of excentric people like to go.It's also filled with ethnic restaurants that are inexpensive and lovely all at once. This is an energizing area. It's colorful and interesting.
Public Library at the Pompidou Center Bibliothèque Kandisky
You can go to the public library area for free, but to get access to the other areas you'll need a ticket (12€).
The Stravinsky Fountain by Niki de Saint Phalle and Jean Tinguely
The fountain by Niki de Saint Phalle and her husband Jean Tinguely is right around the corner from the Pompidou Center on place Stravinsky, it's a kinetic sculpture dedicated to the work of composer Stravisky. It's right by church Saint-Merri, parts of which go back to the 1200s. 
A Great Museum and Area for Families Visiting Paris
Kids get a kick out of this strange structure, they love the escalators, there is something for everyone there. Kids like Pop Art because it's colorful, they know these images from advertizing. These are not religious scenes that can be depressing. The kids will also enjoy the street artists on the esplanade. The kids will also get a kick out of the kinetic sculpture and fountain nearby.
The Definition of Contemporary Art vs. Modern Art
Contemporary Art is art from the last 30 or so years. Modern Art is, depending on who you talk to, either the last 100 or 200 years. It depends on whether or not it's a new style or a reproduction of an old style. So, something produced today would be called Contemporary Art, unless it's a reproduction of a Greek sculpture. The Orsay Museum has art from 1848 to 1914.
Who Should Go to the Pompidou Center?
People who like lively neighborhoods, diversity, and interesting food. Maybe people who have been to Paris a few times and want to try something new. There are a lot of small hotels in this area. It's on the right bank, near the Marais. But it's a little noisy maybe for some people. If you want a quiet hotel look for a hotel near the Panthéon.
The Museum of Arts et Métiers
The Museum of Arts et Métiers is also in this neighborhood. It's a wonderful small museum for people who's seen all the biggies and well-worth a visit.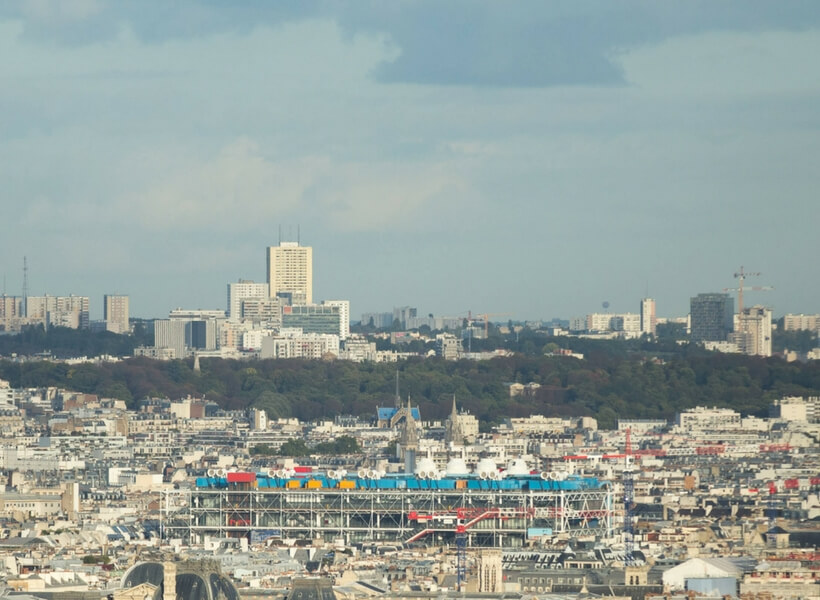 Subscribe to the Podcast
Apple
Google
Spotify
RSS
Support the Show
Tip Your Guides
Extras
Patreon
Audio Tours
Read more about this show-notes
Episode Page
Categories: Museums in Paris, Paris