Categories: Dordogne, French History
Discussed in this Episode
Château des Milandes in the Dordogne
JOSEPHINE BAKER ENTERS THE PANTHEON
Elyse Rivin's recording notes
Emmanuel Macron, President of France, august 2021
               "Josephine Baker has given the world a lesson; the lesson of freedom and emancipation. Through her personal will and fortitude, she has become the ultimate symbol of what France is or should be". (This is the statement he issued when he told the Press that Josephine Baker would go into the Pantheon)
This very remarkable woman, Josephine Baker, born into poverty in St Louis Missouri in 1906 and who lived in and loved France for most of her adult life, will be the newest addition to the REMARKABLE MEN AND WOMEN who have entered the Pantheon. The Pantheon being the resting place of those who have served and honored France since the Revolution.
The ceremony will take place on November 30 of this year, 2021. It was the decision of the current President, Emmanuel Macron, to have Josephine Baker brought to the Pantheon: this is an honor given to the citizens of France, those who have made the greatest contribution to France and to humanity in general as well.
Interestingly, this decision came about after a petition was started by a group of artists and writers. The reason that Josephine Baker was chosen has to do with her life and her person: who she was and what she did. And very clearly, in these times of dissension and discord, her life-long philosophy of reconciliation and love for all humanity, seems to be a very appropriate message.
It is also true that there are very, very few women in the Pantheon for the simple reason that before the end of the 20th century, only men were considered for this honor. The first woman was placed there in 1907 because she accompanied her husband. Then Marie Curie was honored along with her husband, Pierre. Then in 2015 two women Resistants were honored (and accompanied by their husbands) and in 2017 a great woman, Simone Veil, a stateswoman, lawyer, and survivor of Auschwitz, was brought to the Pantheon (with her husband) and so Josephine Baker will be the first woman to enter the rolls of the Great Men and Women just by herself, for who and what she was.
So, who was Josephine Baker and why is her life such a model for others today?
Josephine Baker was born in 1906 in St Louis Missouri, in a very poor and not very unified family. She never knew her father and at the age of 11 left school to go to work, first as a maid to a white family, and then, because she had a talent for dancing and singing, at the age of 14 she became part of a troupe of street musicians and dancers. Although St Louis, like much of the United States was segregated, she managed to be noticed. Her natural talent and beauty and grace got her swiftly to join other companies of dancers and singers at a time when what were called Negro revues were very popular. She also showed, by the age of 14, an enormous determination and ambition to be successful.
By the age of 18 she had worked her way to Chicago, then on to Philadelphia, (where the segregation was less obvious) and eventually, by force of her determination to be where it was the most prestigious and important, to New York. Her talent as a dancer meant she could easily get hired in different revues and in each case, she was noticed more and more. Although she stated that her originally ambition was to be a singer (which did come later) she wound up becoming well known as a dancer.
It was in New York that she made the encounter that changed the course of her life forever. A wealthy patron, a woman who had ambitions to create a revue, and whose husband worked as a commercial attaché for the American embassy in Paris, approached Josephine Baker when she was in a Revue on Broadway and offered her a very lucrative contract, if she would go to Paris with her and be part of a new revue she was creating, called the Negro Revue.
Josephine jumped at the chance, probably having no idea of what Paris was like or what awaited her, but instinctively guessing that this was her future. Paris, like all of France, was far less overtly racist and not segregated like the USA was, and so she soon found her real freedom. She was "exotic" with her long body and mixed-race heritage (she acknowledged that she was part Amerindian and that her father was "probably" Spanish), and her dancing, which took advantage of her exoticism and with a certain irony, exploited all these features. In the revue she was a featured performer and she was an immediate success. She started making good money, and raised her sights in terms of ambition. After two hundred performances, she broke her contract to go to the famous Folies Bergères where she became a headliner and an overnight star. Soon she was singing and dancing to SRO crowds. She cut a couple of records and even was given some acting roles in movies. She made a huge amount of money, and did several worldwide tours.  By the early 1930's she was at the top as a performer.
Some would say, the rest is history: she became a worldwide star, earned enormous amounts of money and was coveted by everyone, both as a woman and as a performer. In her great ambition to become the most famous and the best, she opened her own club, Chez Josephine, with the help of her lover/manager of the moment.  After having been married already and divorced, and although she was solicited and courted by many, she always chose men who would help her with her career. Ultimately, after her longtime manager died, she married a Frenchman named Jean Lion. He was the wealthy heir to a sugar fortune in France. Her marriage allowed her to become French, which she did in 1937 very soon after getting married.
It would seem that her marriage to Jean Lion was an arrangement, because the next year he and his family emigrated to the United States saving them from the Germans, as they were Jewish. And in exchange Josephine got her citizenship, a fair amount of money and was able to buy a chateau, the Chateau des Milandes in the Dordogne. She made the chateau her home for the next 30 years.
It was in this chateau, originally dating from the 1480's that she decided, with her fourth and last husband, a band leader named Jo Bouillon, to adopt and raise what she called her 'rainbow family'; bringing together a total of 12 children from 9 different countries, children of all colors, to live in harmony and in what she called 'the humanistic way: living and loving together. Not being able to have children, and having suffered from racism and discrimination as well as poverty, she made it her mission to bring together many children of different backgrounds, all of whom were orphans. This project, her "Rainbow" project was one of the two obsessions of her life. The other was her love of France.
But the story of Josephine Baker doesn't stop there. And even though she was an incredible woman who had already accomplished a great deal, and was known for her talent and her generosity, it was what she did, starting in 1939, that has become the most astonishing part of her history.
In 1939 she joined the French Resistance even before the capitulation of France. And she became a member of the most elite counter espionage agency that France had. She worked directly under the orders of the General Abtey who was the chief liaison officer to De Gaulle and head of the secret spy network.  Under his direction and orders, she became a master of counter espionage, taking secret papers from one place to another, risking her life each time. She used her music sheets to transcribe secret messages and carried lists of traitors and spies to the Free French Forces stationed in North Africa.
Once France was occupied she left for Morocco, and spent most of the next five years, entertaining troops, and being a spy. If she had been caught she could have been executed, but nothing stopped her. She became an officer and worked with the special agency until 1945. It is estimated that she saved hundreds of lives, and never once did she hesitate to take on a mission.
After the war, she returned to France, to her chateau, and tried to take up her career where she had left off, but her health was not great. She had enormous expenses because of the chateau and the 12 children she had adopted. Sadly for Josephine Baker, her enormous generosity and gullibility worked against her, and without realizing it, she was slowly being bled of all her money. Her ability to earn was lessening as she entered the 1950's. And her husband, overwhelmed by the task of taking care of 12 children and a medieval chateau, decided to take work as a band leader in Argentina, leaving her to fend for herself. He took a couple of the oldest children with him and spent the rest of his life there.
By the beginning of the 1960's Josephine Baker was broke. Her career as a performer had more or less ended and even though she had some work as a representative of Haute Couture, she did not have the income to keep up her life style and take care of her children and chateau. The recognition she belatedly had for being a heroine of the war, receiving a Medal of Honor in 1961 did not make up for the fact that she was no longer able to pay her bills.
In 1964, indebted up to her neck, and at the same time active in various anti-racist movements, she was threatened with eviction from her chateau, and some of the children were being put in other people's homes. A couple of famous stars, Brigitte Bardot and then Grace of Monaco, came to her aid. They convinced her to go back on tour and they got backers for her show. But by 1968 she was forced to sell the chateau, for a pittance, and was literally evicted. She had been in the USA marching with Martin Luther King in her military uniform when she found out that the chateau had been sold.
Thanks to Grace of Monaco, she was given a house to live in for life in a village close to Monaco. And then in the early 1970's, with the encouragement of her friends, she created a retrospective show that she took to Paris and other major cities. It was a huge success, but the work exhausted her, and after doing a series of SRO shows at the Bobino in Paris, she went home and collapsed. She died four days later in 1975 at the age of 69.
There was a huge funeral procession for her in Paris and she was buried in the cemetery in Monaco, where she is still. She was welcomed as a true French heroine. It is not for nothing that her most famous song is 'J'ai Deux Amours' which refers to France and to Paris!
Her activism both in France and in the United States came to be what many people remembered about her at the end of her life, but everything she did was a manifestation of her determination and force of character.
And now, thankfully, she will be fully recognized by the French government for her contributions to the country, both culturally and in terms of security and pride.
Her oldest living son, Akio, now 69, lives in Paris and has said that he is forever proud of being one of her children.
A couple of her children moved to New York and there is a restaurant in the Broadway area that has the same name as her nightclub, Chez Josephine!
It is a wonderful thing that this woman; born so far away in absolute misery, will now be a member of the very elite (and not very equal in terms of sex) group of men and women in the Pantheon.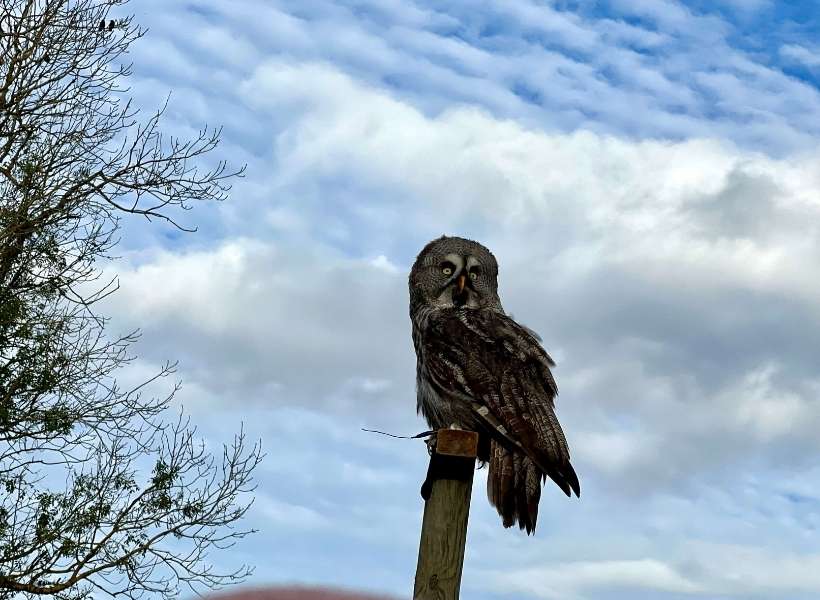 Subscribe to the Podcast
Apple
Google
Spotify
RSS
Support the Show
Tip Your Guides
Extras
Patreon
Audio Tours
Read more about this show-notes
Episode Page
Categories: Dordogne, French History