Table of Contents for this Episode
Category: Addicted to France Tours
Episode Highlights with Time Stamps
When Is It Best to take a Tour?
[00:45] In today's show, Elyse and Annie discuss the advantages of taking a tour vs. DIY. Normally, Join Us in France is all about helping you DIY your trip to France, but today, let's talk about why DIY isn't for everybody.
New Segment: A Bite of French History and Culture
[01:02] Introducing a new segment to the show today called A Bite of French History and Culture
The Extra: Scam in Progress
[01:12] The Extra content for email subscribers this week is called Scam in Progress. While leading the October 2017 Paris Tour I ran into a swarm of petition scammers. I had my camera in hand ready for street photography, so I pushed the shutter and got lucky. One of the scammer got in my face about the photo, I invited her to call the police, which of course she wasn't going to do, and we ended up having a good laugh about it. But to the folks on the tour with me, they didn't know what was happening at first.  You need to learn to recognize a scam when you see it because they're all about the same and once you know you'll never fall prey. I'll be sending out this extra, complete with the photos, next Sat to email subscribers. If you're interested in getting the extras, you can sign up right from your phone, read the words that are displayed by your podcast App, or go to Join Us in France.com and look for the Subscribe button.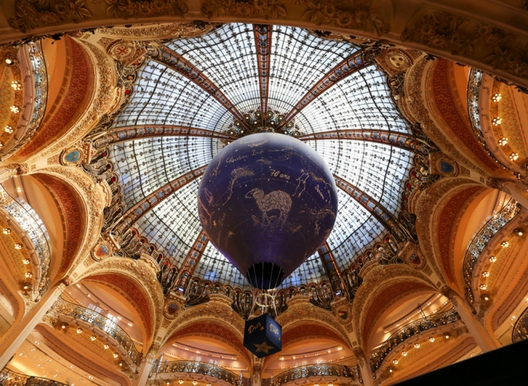 We're a Cool Tour Company!
[03:00] You've heard me say that Join Us in France is sponsored Patreon and Addicted to France, the tour company that specializes in small group tours in France. Well, right now let us brag about the tour company because it's pretty cool!
Organizing a Visit to Paris Is NOT Easy
Even if you listen to every episode of the podcast, organizing a visit to Paris isn't easy. It takes a lot of time to plan, you'll be unsure about a lot of details and you'll end up making silly mistakes that we won't make. Not because we're geniuses, but because we've made those same mistakes before!!!
Elyse and Annie Bring Different Strengths
[03:52} Elyse and I have different strengths. She's amazing when it comes to art, she'll show you things you've never ever thought of because it takes 30 years of teaching this stuff and incessant curiosity about art history to know this much.
Annie is great at telling the stories, sometimes literary, sometimes long-forgotten anecdotes that were immortalized in paintings and novels. So much has happened in Paris that it doesn't take a lot of digging to find incredible stories.
Some of the stories are high-brow, some rather lurid, all are entertaining. And French politics, especially when talking about the French RevolutionSSS—yes, there were really 4 of them!—once you start reading, that stuff will keep you up at night. And if you think American politics are crazy, wait until you hear about French politics!
1789-1799 French Revolution
July Revolution
1948 Revolution
La Commune (Montmartre, Les Misérables)
You'll Enjoy It More if You're Not Exhausted All the Time!
[06:14] Visiting a city and being on our feet for 12 hours a day is not something most of us are used to, and when it's a city you don't know, you might walk around in circles and miss all the best stuff just because you can't take it anymore. What if there is someone telling you, it's just around the corner, I'll take you right to it! Then you won't miss it.
As a newbie, you might also go on all sorts of wild goose chases that won't enhance the experience much. Travel bloggers have a strange habit of making a big deal out of things that don't matter that much. Let Elyse and I curate the best for you. We can see what visitors get the most kick out of, we know the right time to go places so the lines are the smallest possible, we will get you to skip the line wherever possible.
But, sadly, there's always the security lines and we can't get you to skip those. We're both a little bit lazy, we look for the easiest and shortest way to everywhere we take you too. You'll still get lots of steps in no matter what, but we'll stop before it stops being fun!  Venturing out with a local guide is so much easier and safer than venturing out on your own!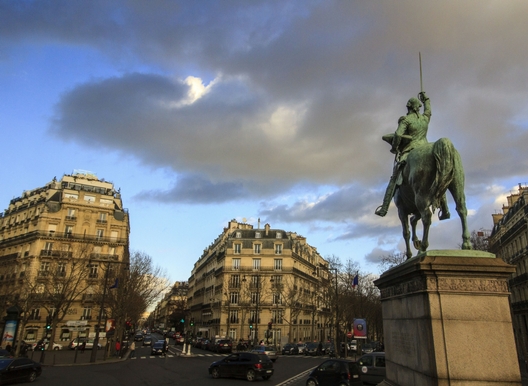 Paris Is Full of New Stimulations
[09:18] Daily life puts us in a rut. Not matter how much we love our lives, after a few months of doing all the same things, we get bored with it. Going to Paris, even for us who live in France but not in Paris, is such a joy! Paris is special. It's beautiful, it's relaxing, there are new adventures everywhere you look.
When You Tour of Addicted to France You Get a Photographer
[10:33] I can guarantee that you'll go home with your head full of memories of wonderful new experiences and you'll be ready to take on the world again. And, a little plus, and this is something the folks on the last tour asked me to insist on because they enjoyed it so much, when you're touring with Annie, you're touring with a photographer who carries around great equipment and can get a good photo in most environments.
I will document every step and send you the pictures. I am a shutter bug no matter what, and by now I know most of the best photo spots in Paris. So, there's the photography plus too. At the end you'll have a book of photos that will document the entire tour.
Tour France with Friends!
12:20 I'm pretty sure you like France, even if you've never been, otherwise you wouldn't be listening to this podcast right now. Maybe be love France and you've been here already. If you're a long-time listener, you like our style or you wouldn't be here. We haven't met you yet, but we're pretty sure if you like us, we're going to like you too. So why don't you come to France and tour with friends?
We're pretty good at taking care of our friends and we'd love to meet you. We didn't mention the great food and wine yet, we're keeping the big guns for the end. And you know what? We know a lot of good restaurants in Paris. We're always looking for great value for money because it's probably what you like to find too.
We Know Great Restaurants and Superb Shopping Opportunities
[13:17] We haven't kept the names of our favorite restaurants a secret, as a matter of fact if you follow the podcast on Facebook, we've often recommended our favorite restaurants. But we'll make the reservations and take you there.
Want some lovely scarves? We've got a place. Clothes shopping? Elyse knows the great spots. I dare say we'll help you feel like you belong with us and you instantly belong in France.
SMALL Is the Name of the Game with Us!
When you go on a tour with Addicted to France you will not say: I am so glad I went on a bus tour with my closest 50 friends and a guide that carries an umbrella! Look, what makes people happy is experiences and human rapport.
And with Annie and Elyse you're experiencing Paris with friends. Sure, together we'll see the art, the architecture, you'll see all the famous sites, but we'll also share stories, we'll get to know each other and probably make life-long connections.
Great food, great wine, great company. We think you need this!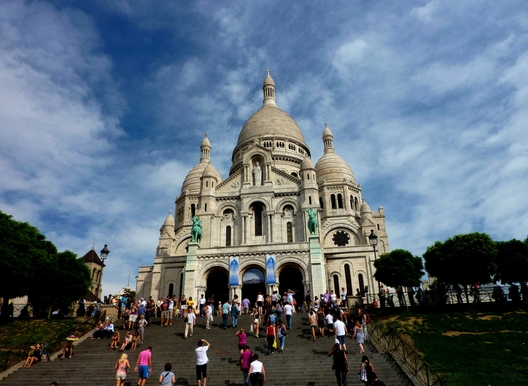 How to Reserve Your Spot on Our Tours
Did we convince you that there are good reasons to take a tour? Now check out the details!
[17:00] And to see the details of these marvelous tours we've been bragging about visit Addicted to France.com, you can reserve your spot on the May 27th thru June 3rd Paris Tour with a 250€ deposit, refundable at any time for any reason up until a month before it is set to begin.
For this particular tour we're also offering 3 add-ons:
A 1 day excursion to Giverny that we talked about in episode 167
Another day trip to Versailles to tour the King's Private Apartments, and I just did that, it is SOOOO worth it!,
And 3 days in Normandy which will include time on June 6th to see the commemorations on D-Day. The details for that excursion are not on the site yet, but I have several people asking about that and they will be made public by next week, please check back.
Thank You
[18:00] Thank you Karen White for tipping your guide by clicking on the Tip Your Guide button button.  Your donation lets me know that I bring valuable information to you and that you want to give back.
Thank you also to the all the patrons who support the show month after month, I want you to know how much I appreciate your continued support. To support the show, go to Patreon. Lunch-Break French is going to go out late this month of October 2017, but it's coming!
There are other ways you can support the show, to see them neatly listed, visit this area of the site.
And as we approach the holiday season and you will be making Christmas purchases, I appreciate all of you who go to Amazon through Join Us in France. If you don't know how to do that, look for the Amazon logo on the left. Click on that, it will take you to your Amazon store, and the show gets a small commission for any purchase you make. Lots of people intend to do that, but then they forget, so I'm reminding you and thank you!
Annie's Personal Update
[19:00] I am going to do NaNoWriMo in November because I need to get serious with writing. I've learned so much doing the podcast the last 3 and a half years, I need to complete a book that will summarize the best of Join Us in France. I've started many times, I have had a hard time completing the book. So, if you're doing NaNoWriMo too, reach out to me and we'll encourage one another! annie@joinusinfrance.com
[20:32] T-Shirt designs
A Bite of French History
The first-time large numbers of French people were called to the polls to elect their President was in 1848. Not everybody voted, only males for a start, not military, not clergy, not French people who lived abroad, but you know, it was more a more inclusive vote than we had ever had.
On that glorious day of December 1848 where French people got to vote in large number for the first time, who did they elect??? This is not something I was aware of myself until I started to read about the French Revolution in the last few months. But when I realized it, it took my breath away, and I decided that I really need to start sharing some of these golden nuggets of French history with you in its own regular segment each week.
So, let's review: France went through hell during the French Revolution 1789-1799. The whole idea was to give power to the people, and this first "general" election takes place 50 years AFTER the Revolution.  So, again, I ask you. Who did they elect? Take a wild guess.
Well, a man called Louis-Napoleon Bonaparte won. And not just a little. He won by a lot. He is also known as Napoleon III, one of the many nephews of the original Napoleon I, a man of great ambition who as soon as he was elected made sure he'd be President for life, which means he had to usher in another Empire, now called the Third Empire.
So, give men the vote and they'll pick charismatic royalty instead of a regular guy. Was it really worth fighting the awful Revolution to get to that result? I think not, but that could just be me.  In the defense of Parisians, it was country folks who voted for Napoleon III in the greatest numbers. They didn't know the others and he felt like a known quantity.
So, if you're in the mood to despair about politics in your own country, remember this, the French actually voted in Napoleon III of their own free will in 1848. Popular vote can equal stupid choices.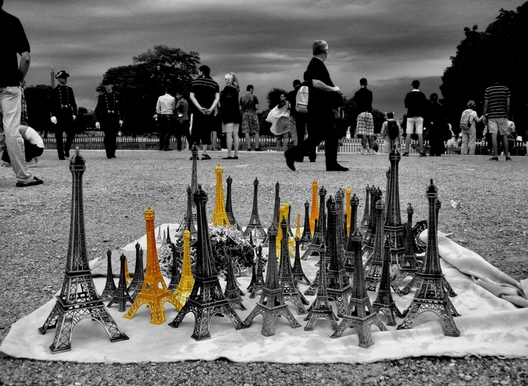 Subscribe to the Podcast
Apple
Google
Spotify
RSS
Support the Show
Tip Your Guides
Extras
Patreon
Audio Tours
Read more about this show-notes
Episode Page
Category: Addicted to France Tours