Category: Moving to France
Here's our itinerary (February 20-March 14):
Switzerland (flew into Geneva) – stayed with friends near Vevey for a week, then train back to Geneva Airport and rented a car on the French side (cheaper than renting on the Swiss side, but you have to take a cab from the Swiss side to the French side if you don't have a boarding pass)
St. Hilaire (staying at a lovely AirBnB here for 11 days) – known for its abbey, where the monks discovered the process to make sparkling wine (Blanquette de Limoux ) before Dom Perignon apparently stole it
Quillan, Esperaza, Fanjeaux, Montrèal and Couiza – we wanted to see what smaller communities are like in winter…some too small for us, and lots of stuff is closed up
Limoux – loved it – and lucked into Carnavale on Fat Tuesday…so fun and interesting history. We'll never get the confetti out of our stuff! So much confetti!
Carcassonne – did the audio tour of the fortified part of the city and walked around the "new" part of the city – the outskirts might be a good choice for us
Castelnaudary – we didn't like the feel of it at all…saw the windmill and left!
Still to see:
Foix and Ax-Les-Thermes (we want to be closer to the mountains)
Drive east and stay with friends near Uzès/Avignon
Lons le Saunier (just a bit of southern Burgundy…missed it last time)
Leave from GVA.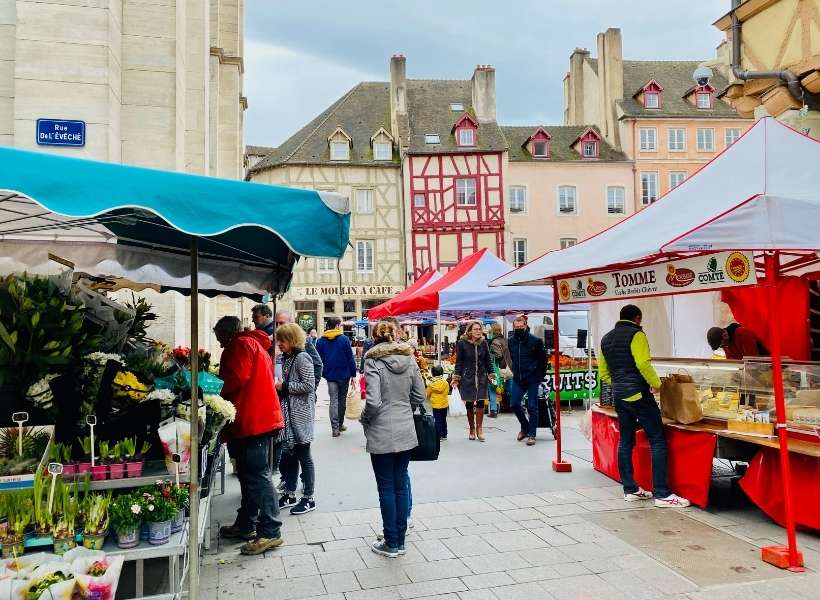 Subscribe to the Podcast
Apple
Google
Spotify
RSS
Support the Show
Tip Your Guides
Extras
Patreon
Audio Tours
Read more about this guest-notes
Episode Page
Transcript
Category: Moving to France