Category: France How To
This episode features our frequent and very popular guest Elyse Rivin. If you enjoy her episodes, please consider supporting her on Patreon.
On today's episode Annie and Elyse ask the question we've all been wondering about: Will the pandemic change the way you travel?
We asked the Join Us in France community on Facebook and got a lot of different responses. Some surprised us, some were controversial, but mostly we hear you! We don't have all the answers, but as friends who live in France, Annie and Elyse have a good feel for how things are likely to proceed.
Will the Pandemic Change the Way You Travel?
On April 12th Annie asked listeners the following question: "How will this pandemic change the way you travel in the future?" There were so many responses I can't read each one, but you'll find the thread in the Join Us in France Closed group on Facebook if you'd like.
Here's What We Learned
Financial considerations, Jennifer says "Economically, it is difficult to tell what the future will bring for the world. Certainly things will recover eventually, but realistically it could take several years." Reba says "I'm afraid to think how many quaint businesses aren't going to survive this"
Personal space and hand washing (lots of people mention those two)
I will wear a mask on airplanes, use sanitizer, use Clorox wipes to clean the tray table, armrests, seat pocket, same at hotels. Lots of people mention increased hygiene anywhere they go.
No more cruising (several responses), another person says maybe cruise on smaller ships. One person says "I have seen people here say they will not ever cruise again, but IMHO cruise ships will become the safest places on earth! There will be better passenger health screening, better staff training, more cleaning, less people handling utensils in buffets, more passenger education. This is the only way they can save the industry."
I will only travel by car for a while, so much to see right where I live! (A few people mention that)
Some people mention travel to more rural places. Marianne says "I dream about 3 months in the French or English countryside with a car to go exploring. I've always gone to Paris before."
Lachlan Cooke says "Probably be avoiding large festivals, but those were never my cup of tea."
I'll make sure I have enough leave time accrued just in case I get sick on my vacation
I'll travel more because it's precious and I want to give the travel bug to my kids, two moms mentioned that.
Pandemics are not new; we'll go back to normal like it never happened within a few years.
I'll quote this one by Laura: "On reflection, probably the biggest thing I've noticed is how slowing down our lives is reflected in nature's response. I want to do better at traveling in a way that leaves less of an impact on the earth." Susan also talks about that "I am planning one really long trip to hit all of the places I have wanted to see or revisit. I want to reduce my carbon footprint, so no more back and forth trips lasting a couple of weeks." Several people mention the "No more one week vacation crap." Stay longer, make it count.
But there are also people who say exactly the opposite: I will travel more frequently and not spend 18 months planning a trip even if it means closer destinations and shorter trips (from Bec)
We may not have a choice, there may be restrictions imposed by governments, maybe temperature checks at airports, mandatory masks, etc. We may need visas to travel to France in the future.
I will look for more flexible booking options and will pay more attention to cancelation policies. Read the fine print on insurance policies and anything run by travel companies. Bev explains how pandemics were excluded from travel insurance.
Life is short so I'll continue to travel. We got used to getting our stuff searched, body scans, taking off our shoes and belts, we'll get used to the new normal. Seize the day, don't delay trips, the opportunity can pass.
I'll make sure my pantry is well stocked so if I come home and need to quarantine I'll have what I need.
It won't affect my behavior at all, you can catch something far away or at home, I'm not going to spend my time worrying.
Too early to know how this will change our travel behavior!
I will appreciate every trip more.
I may not be able to travel with elderly relatives any more.
Business travel will be more impacted than pleasure travel. We'll all gravitate to pre-covid behaviors as soon as conditions become safe (eradication and vaccine).
Travel will resume once we have a vaccine (at least half of responders mentioned waiting for a vaccine)
"After" could be a long time, there could be a second and third wave.
I'll quote this one from Lynn "After COVID-19, I honestly have to say I'm happy I've done extensive travel over the past 8 years as I have no interest in traveling post COVID-19. I'm perfectly happy right here at home. I think I may purchase a camper and travel my own continent."
Several people mention having second homes and grandkids in France, they will travel again but it makes them nervous.
Bev who helps me moderate the group wrote "Being in our 70's, with my husband severely immune compromised, our twice yearly treks to France look like a distant dream. We are trying to remain hopeful that an effective vaccine will be developed, and that we will be able to travel to France again by Christmas 2021 or in early 2022, but as we all have learned well, life is uncertain...if we are able to visit in the future, I will no longer prepay to save a few hundred dollars...the 18 month vouchers they are giving will not be any use to us..."
Melissa says "It's maddening how many people are in this "world is ending as we know it" mentality, hopefully they will get back to logic soon."
Cheryl says: "Well, I'm concerned that the government is going to FORCE people into having vaccines which I am against. They might say we can't travel unless we are vaccinated. People need to resist this." And then several people respond saying that's a selfish attitude from folks who are privileged and folks asking me to remove that post which I didn't do, so long as it stays civil and not about Trump I'll allow it.
Tracey says "I will research more about where I am going and be more intentional about my visit."
And my friend Brenda posted the response that made me laugh: My future traveling suit and it's someone wearing a full yellow suit and mask waving their arms". Get one for me too Brenda!
FOLLOW US ON:
Subscribe to the Podcast
Apple
Google
Spotify
RSS
Support the Show
Tip Your Guides
Extras
Patreon
Audio Tours
If you enjoyed this episode, you should also listen to related episode(s):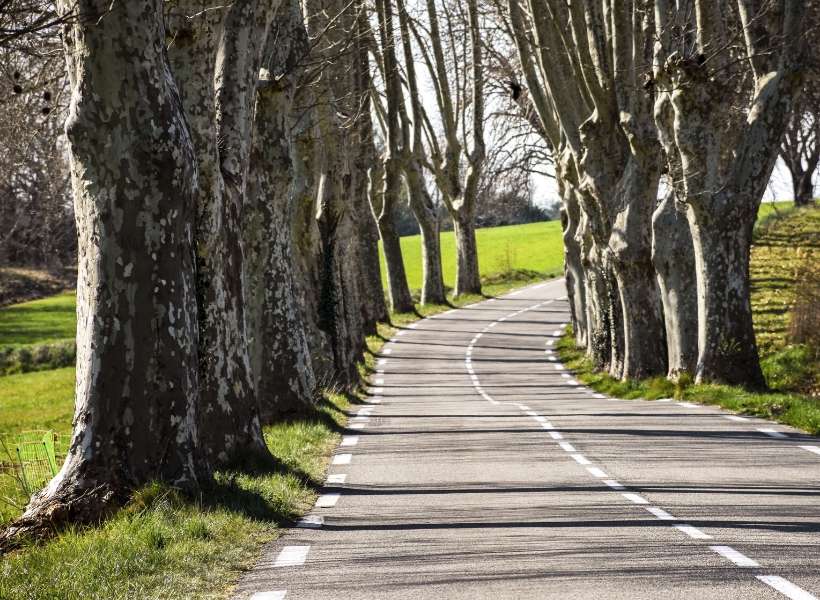 Category: France How To