Category: France How To
This episode features our frequent and very popular guest Elyse Rivin. If you enjoy her episodes, please consider supporting her on Patreon.
In today's episode of the podcast, Annie and Elyse wonder how tours make a vacation better. Won't you have a great time in Paris or anywhere in France even if you don't take a tour? To some extent, yes.
But we know from experience that tours make it possible for you to make the most of every minute by taking you straight to the best stuff.
Tours greatly enhance the visit because we all like to know what were're looking at, don't we? There is no doubt that if you don't take a tour, you'll miss out. We give several examples of how that's happened to us in the episode!
Tours Make a Vacation Better If You Are a Curious Person
We know one thing for sure: Our listeners are curious about France! The best time to feed that curiosity is while you visit France and walking around the place you've heard about. Would you like to hear about the cool things that happened in a particular neighborhood? Of course you do! Would it make a difference to learn that historically significant people lived where you are? We know it does!
But you'll miss out on a lot of wonderful experiences if you walk around with no help. We want you to feed your curiosity about France. Do you need to learn about the cool things that happened in a particular neighborhood? Of course you do!
Some people, Annie used to be one of them, aren't in the habit of taking tours. They wonder will I get bored? Will it be a waste of time? Wouldn't I rather have the freedom to do what I want? Well, VoiceMap tours are designed not to be boring, they get to the point, they let you do what you want because you can pause and resume at will, and they are inexpensive!
How to Purchase Annie and Elyse's Tours
You can get Annie's Tours and Elyse's Tour directly from the VoiceMapApp or download the App and then unlock the tour by purchasing a code. Elyse also does in-person tours in and around Toulouse. Use the contact form on her website to inquire or email her: elysart@live.fr
FOLLOW US ON:
Discussed in this Episode
[04:35] Rediscovering the London Theater District in London with Ian McEwen's tour on VoiceMap
[06:05] What if you don't normally take tours?
[06:52] Tours make the experience better
[07:33] Taking tours where you've lived for a long time is surprisingly interesting!
[08:00] Taking audio tours in Museums is interesting even for an art historian like Elyse!
[08:44] You will miss a lot of stuff if you don't take any sort of tour
[09:03] Paris is a big city with lots of distractions
[10:03] VoiceMap tours give you maximal freedom
[10:13} You can run VoiceMap tours without data because everything is downloaded to your phone!
[11:08] Tours are great for curious people
[12:02] Don't forget to look up!
[12:34] Missing the Procope even though it has signs!
[13:19} More on the complete flexibility of VoiceMap tours
[15:16] A visit to the Royal Albert Hall with a "serious" guide
[15:30] Some tour guides are actors and crack more jokes than anything
[16:45] We understand why some people don't take tours: some live guides sound like robots!
[17:30] Good in-person guides can adjust the tour to their audience
[18:13] Are VoiceMap tours too cheap?
[20:20] How to buy Annie and Elyse's VoiceMap tours and how they work
[21:45] Elyse is working on a tour about the occupation and resistance in Toulouse
[22:00] Annie has Paris tours about Île de la Cité Marais Montmartre and Saint-Germain-des-Prés
[22:50] Talking to the people who are reluctant about taking tours
[24:22] Audio tours enhance the experience
[25:06] Don't be purely and Instagram tourist!
[26:17] You can actually take Annie and Elyse in your pocket!
Subscribe to the Podcast
Apple
Google
Spotify
RSS
Support the Show
Tip Your Guides
Extras
Patreon
Audio Tours
If you enjoyed this episode, you should also listen to related episode(s):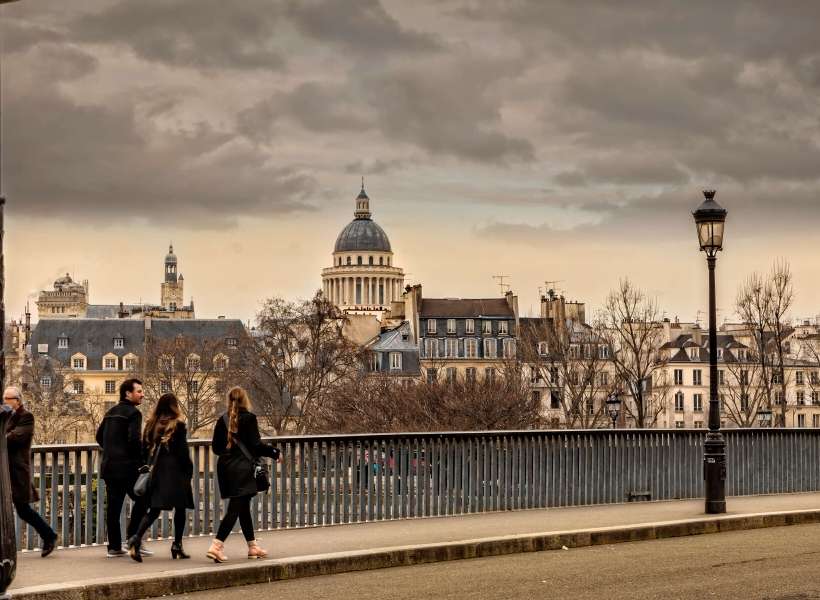 Read more about this episode
Transcript
Category: France How To