Category: Alsace and Lorraine
This episode features our frequent and very popular guest Elyse Rivin. If you enjoy her episodes, please consider supporting her on Patreon.
In this episode of the Join Us in France Travel Podcast, Elyse takes us to the gorgeous region of Alsace (where she used to live) and more specifically to the city of Strasbourg.
Annie also has strong feelings about Strasbourg because she just visited. She can't say enough good things about the gorgeous Cathedral, the gastronomy, the wine, and how generally pleasant the city is.
Alsace, a Region Steeped in History
This area is full of history and we give you an overview going all the way back to Charlemagne. We also discuss the fact that control of the area kept going back and forth between France and Germany, and how that makes for an interesting culture.
Strasbourg, France: the Capital of Europe
Today what strikes visitors is that the city is deeply rooted in European values and extremely welcoming. You're going to love it!
Learn More: Episodes about the Strasbourg and Alsace Area
FOLLOW US ON:
Subscribe to the Podcast
Apple
Google
Spotify
RSS
Support the Show
Tip Your Guides
Extras
Patreon
Audio Tours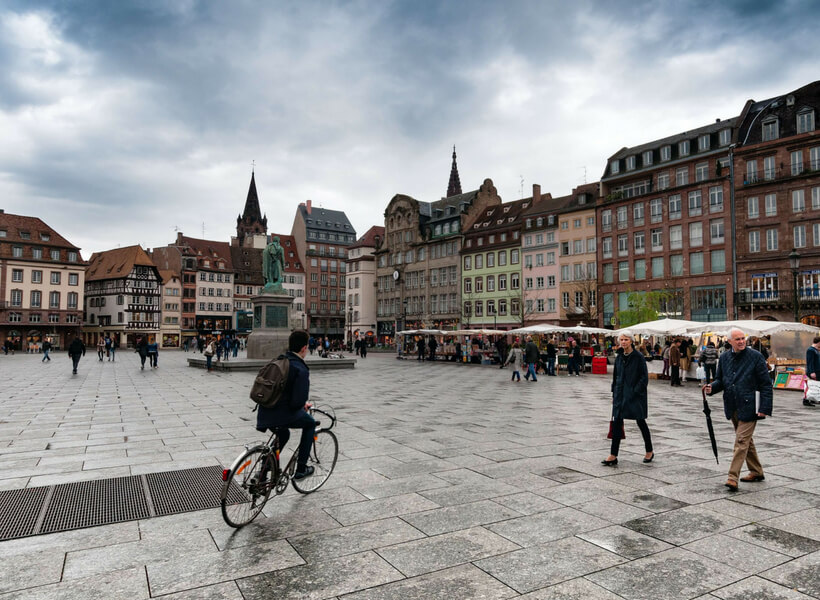 Read more about this episode
Transcript
Category: Alsace and Lorraine