Categories: Loire Valley, Moving to France, Off the Beaten Track in France
Annie Sargent chats with Sarah Smith about her new life in the Mayenne. The Mayenne is in the North West of France, tucked between Paris and Brittany. It is part of the Loire Valley region and about an hour away from some of the most famous chateaux in the world. There are places like that in France. They are in plain sight and yet hidden secrets because we don't talk about them enough.
Resources you'll Need if Buying Property in France
To clarify there are several things that bear the name Mayenne: the French department (number 53), but also a city and a river. We're focusing on the department on this episode.
Selling Everything Before the Big Move to France
Unlike most people, Sarah and her husband decided to sell most of their belongings before moving to France and arrived with a few suitcases and a lot of big plans.
Before they decided on the Mayenne, they explored the Dordogne, Brittany, and it's on their way to Brittany that they discovered Laval and decided to investigate that area.
Why Laval?
What is nice about Laval is that it's 90 minutes from Paris by train and it's a city of around 70,000 when you count the metro area. It's not far from Le Mans and Rennes. It has a Préfecture where you have to go to do immigration paperwork.
The city straddles the Mayenne river and the city center is very walk-able. It is a city with a rich heritage in history and culture. Laval is the birth place of Henri Rousseau and there is a lovely museum of naïve art from all around the world at the Chateau in Laval.
Laval is also big enough to have lovely food markets, universities, hospitals with all sorts of specialists. It's a wonderful place to spend a Saturday! The weather in the Mayenne is mild, similar to Washington State.
Expat or Immigrant?
Are Americans who move to France expats or immigrants? The term "expat" is a lot more romantic, but the reality is when you move to France you become an immigrant and there are complications due to paperwork and language barrier, etc.
Useful Links Related to this Episode
La Mayenne
Home of the gorgeous fabrics from Toiles de Mayenne
Montgiroux - There is no tourism site, it's just a tiny little village on the banks of the Mayenne River. People walk, bike and picnic here. There's a lovely chateau up high on the river banks.
Saint Pierre sur Erve (the little art town)
More episodes about the Loire Valley and Brittany/Normandy
FOLLOW US ON:
Discussed in this Episode
The Mayenne department
Mayenne the city
The Mayenne River
Laval
Chailland
Fontaine Daniel
Toiles de Mayenne
Ambriere les Vallées
Lassay les Châteaux
Montgiroux
Sainte Suzanne
Saint Pierre sur Erve
Fresnay sur Sarthe
Craon
The difficulties of finding a house in France
Why it's good to rent several gîtes
Why Sarah loves driving in France
Subscribe to the Podcast
Apple
Google
Spotify
RSS
Support the Show
Tip Your Guides
Extras
Patreon
Audio Tours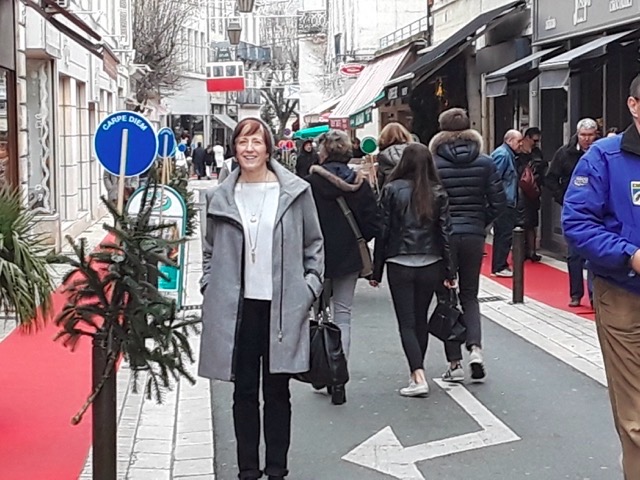 Categories: Loire Valley, Moving to France, Off the Beaten Track in France