This post contains affiliate links, meaning I get a commission if you decide to make a purchase through my links, at no cost to you. Please read my disclosure page for more details.
Categories: Bordeaux Area, French Food & Wine
This episode features our frequent and very popular guest Elyse Rivin. If you enjoy her episodes, please consider supporting her on Patreon.
Do you love medieval streets, beautiful literature and sweet wine? Then it's possible you're destined to visit Bergerac and Monbazillac! This episode of the podcast is full of our recommendations for a fun week-end in French wine country. Press play and get ready for some fun in the southwest of France!
Bergerac and Monbazillac are neighboring towns in the Dordogne department and an area called Perigord Pourpre (Purple Périgord). The Dordogne is part of the Aquitaine Region. The historical center of Bergerac is pretty small, but if you're going to visit Monbazillac as well, you'll need one or two nights.
Hotel Recommendation
Annie and her husband stayed at the Hotel de France, a short walk away from the medieval city center. It was easy to park, an easy walk to all the restaurants, the bed was comfortable, breakfast was great. A nice value for the price.
Restaurant and Wine Recommendations
Annie tried two restaurants on her 2-day stay: Quai 24 and Le Saint Jacques. You'll need to reserve a few days in advance, they serve great food and are always full.
There are 7 major wines in this part of France. We didn't try them all, but Pécharmant has a good reputation for reds and Monbazillac offers lots of great sweet whites.
Montravel
Rosette
Bergerac
Pécharmant
Saussignac
Monbazillac
Duras
What to Do in Bergerac
Walk around the historical city center. If you just drive around Bergerac you won't find it all that special. You have to park and go into the medieval pedestrian streets.
Go to the tourist office. It's right by the river in a lovely area. The tourist office often hosts local wine makers who will ask your questions and do a mini wine tasting. The one who was there that day was very friendly and knowledgeable.
Rent a bike at the tourist office to ride along the Dordogne river, it's lovely.
Take a boat ride in a Gabarre. There are lots of birds on the banks of the Dordogne because they keep the river as wild as possible.
You should go to Monbazillar because it's not far at all. The wine tasting was nice but they only do it at set times. Otherwise you can proceed to the wine store where you can taste and buy.
Monflanquin and Villeréal are about half an hour away, both worth a stop.
You could also visit the nearby village of Yemet that French people in the area call "the English village" because there are so many British people who live there.
A Brief History of Bergerac
Elyse gives a great summary of the history of this area. Her explanation starts around 25 minutes into our conversation. You can also read her notes by clicking on Show Notes below. But for the purposes of this summary let's just say this.
Bergerac was generally a wealthy area because of its wines and agricultural production. It was raided many times and recovered. Much later it became a stronghold of Protestantism who chased the Catholics away. The chateau of Monbazillac went back and forth between the two denominations causing much loss of life and emotional turmoil.
Once upon a time (in 1897) there was a young playwright who had one play performed in Paris. He was poor and desperately wanted to find more success. This was the time when dramatic realism was taking hold in the art world. Popular plays were dark and full of tortured souls. Edmond Rostand didn't want to make a burlesque play or a somber play. Rostand was a romantic and going through a terrible bout of depression himself.
That's when he remembered reading about a poet called Savinien de Cyrano de Bergerac in the 1600s. This man had been rejected by his lover and had spent his life trying to get her attention. Edmond Rostand made the story better and he wrote the play in alexendrin. Everyone said it would be a total failure, but Rostand had persuaded a great actor to premiere it and it's been a huge hit ever since.
FOLLOW US ON:
Subscribe to the Podcast
Apple
Google
Spotify
RSS
Support the Show
Tip Your Guides
Extras
Patreon
Audio Tours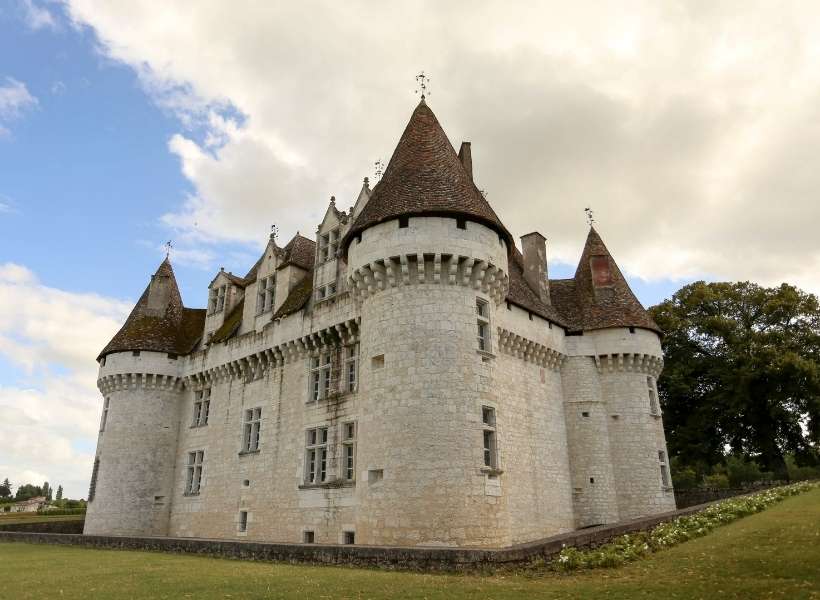 Read more about this episode
Show Notes
Categories: Bordeaux Area, French Food & Wine