This post contains affiliate links, meaning I get a commission if you decide to make a purchase through my links, at no cost to you. Please read my disclosure page for more details.
Categories: Corsica, Off the Beaten Track in France
In this episode of the podcast, Annie and her guest Michael Grove give you many reasons to fall in love with Corsica. Specifically upper Corsica or Haute-Corse.
Michael spent a whole month exploring Corsica and wrote about it on his travel blog. He shares his favorite places, hidden gems that took his breath away, details about the food you'll find in Corsica and more.
Hotels Michael Used on this Trip
Bastia—Hotel Napoleon, 43 Boulevard Paoli
Rogliano—Hotel U Sant Agnellu (perched village with great view from the dining room and from rooms facing Mediterranean Sea)
Centuri—Hotel Vieux Moulin (overlooks small port and has good restaurant)
Cargèse—Residence Roc E Mare
How to Fall in Love with Corsica: the Food!
And the foods sound out of this world: brocciu, beignets au chaud sucré (ou salé), coppa, lonzu, figatellu. Don't know what those are? I didn't know either! Let Michael explain! If you're having a hard time with all the Corsican words, follow along with the transcript. I've done my best to spell all those names correctly 🙂
Places Michael Visited
He'll take us to (not necessrily in that order, see map below) Bastia, Rogliano, Centuri, Saint-Florent, L'Île-Rousse, Calvi, Porto, Cargèse, Corte, Patrimonio, the Calanques de Piana, the Réserve naturelle de Scandola, Pigna, Nonza, and Sant'Antonino.
Corsica: Recipes and Stories from a Mediterranean Island
The restaurant Michael mentions where he couldn't remember the name in Pigna is called A Mandria di Pigna. To see more of his restaurant recommendations click on Guest Notes below.
FOLLOW US ON:
Discussed in this Episode
Balagna Area [04:16]
Bastia [10:04]
In the high or medium season don't try to wing it with the hotels [11:34]
Strong regional culture in Corsica [14:10]
Prices in Corsica [16:12]
Corte and the citadel [17:51]
Nonza and La Sassa outdoor restaurant [20:32]
Col de Teghime {23:06]
Calanques de Piana [24:55]
Réserve naturelle de Scandola [25:21]
How to visit the calanques [26:12]
Hicking in the Haute Corse [28:04]
The village of Pigna [29:47]
The village of Sant'Antonino [30:23]
The gastronomy of Corsica: we mention a lot of local specialties in this segment! [34:05]
Is Corsica a vacation for couples or families or adventure seekers? [40:31]
How is Corsica different from the rest of France? [42:01]
Thank you patrons and donors! [45:05]
Annie's new Saint-Germain-des-Prés tour on the VoiceMap App [47:07]
A little bit of a health scare [48:03]
Quick update about the current strikes in France [50:42]
Subscribe to the Podcast
Apple
Google
Spotify
RSS
Support the Show
Tip Your Guides
Extras
Patreon
Audio Tours
If you enjoyed this episode, you should also listen to related episode(s):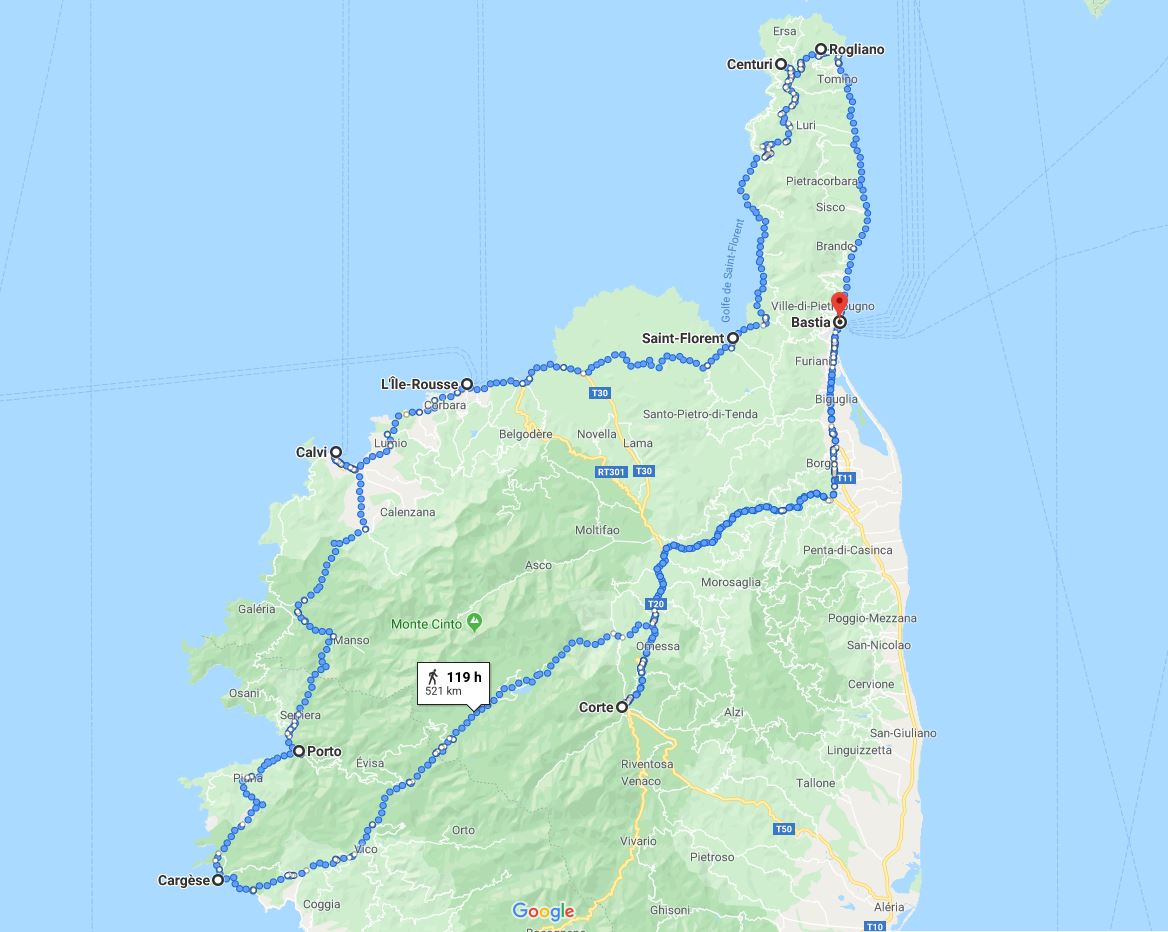 Read more about this episode
Transcript
Guest Notes
Categories: Corsica, Off the Beaten Track in France