Category: Provence
CLICK TO PLAY THIS EPISODE
On today's episode, Annie has a conversation with a tour guide who provides cruise tours in Provence for people on a short cruise layover. Whatever you do, don't stay on the ship! There is so much to see and do in Provence as you'll hear in this episode!
A Native of Provence
Véronique Flayol is a native of Provence and she she knows all the great spots! How much do you know about the Cours Mirabeau in Aix-en-Provence, King René, and the birth of the calisson? You will know plenty once you've heard this episode!
Have you ever heard anyone speak Provençal? This is your chance! Véronique says a few words, let's see if you understand what she's saying!
Cruise Tours in Provence
Véronique provides a unique service: she picks up cruise customers at the Marseille, Toulon or Villefranche docks. Then she shows them Provence and  takes them back to their ship at the end of the day. She can also accommodate wheel chairs, which is not so common.
Wine Tasting and Gastronomy
How about a wheelchair accessible cruise tour in Provence that includes some wine tasting and gastronomy?
We talk about the 13 desserts of Provence as a symbol of Jesus and the Twelve Apostles. And, of course, the Calissons d'Aix are supposed to be one of the 13 desserts!
And they have this wine in the city of Cassis that's highly praised. Have you ever tried it? Maybe you should next time you're in Provence, it's easy to find locally.
Did you get my
VoiceMap
Paris tours yet? They are designed for people who want to see the best of Paris neighborhoods
and
put what they are looking at into historical context. There are so many great stories in Paris. Don't walk right past them without having a clue what happened there! You can buy them directly from the VoiceMap app or click
here
to order activation codes at the podcast listener discount price.
Discussed in this Episode
Provence
Aix-en-Provence
Calisson
Cruise tours
King René
Subscribe to the Podcast
Apple
Google
Spotify
RSS
Support the Show
Tip Your Guide
Extras
Patreon
Audio Tours
Merchandise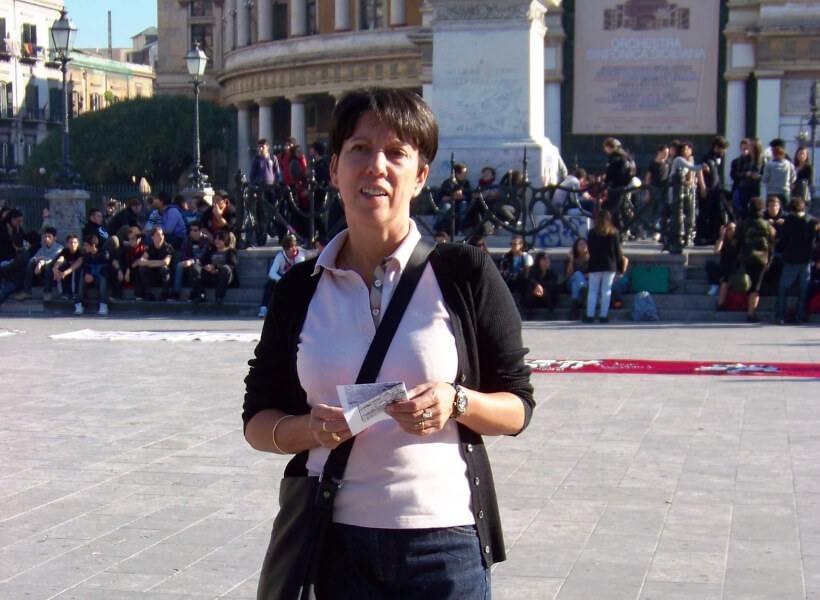 Let's Review
Véronique is passionate and versatile, and she'll even teach you some Provençal dialect on the way! You can contact Véronique through her website or by sending her an email: vflayol@gmail.com
Read more about this episode
Show Notes
Category: Provence