Categories: Family Travel, France on a Budget
Bonjour and welcome to a new episode of the Join Us in France Travel Podcast! Today, Annie Sargent and James Olsen explore a topic that many families will find both valuable and exciting: budget family travel in France. If you're seeking an affordable yet memorable French vacation with your loved ones, look no further!
In this episode, we'll delve into the world of budget family travel in France, sharing insider tips, tricks, and ideas to help you make the most of your holiday without breaking the bank. We'll discuss some of the best family-friendly destinations across the country, as well as affordable accommodations, activities, and dining options that will leave you and your family with lasting memories.
France offers a diverse range of experiences for families, from stunning countryside landscapes and historical cities to world-class museums and delicious cuisine. By exploring the many affordable options available, you'll discover that a memorable and enriching family vacation in France doesn't have to come with a hefty price tag.
So, grab a croissant, sit back, and join us as we uncover the secrets to budget family travel in France on this informative episode of the Join Us in France Travel Podcast!
Favorite Budget Family Travel Experiences in France
Swimming in Collioure;
Kayaking the Dordogne;
Fois Gras and baguettes–baguettes and crossants overall;
beef throughout country especially in burgundy;
market days (Bayeux Marche Saint Jean; Ceret amazing market did twice);
Savador Dali museum (Montmartre?);
Mont St. Michel.
Bayeux,
Tours,
Amboise,
Montignac (Lascaux IV) and even Moulins were all very pleasant towns.
#travelonabudget, #travel, #podcast, #familytravel, #slowtravel
Table of Contents for this Episode
FOLLOW US ON:
Subscribe to the Podcast
Apple
Google
Spotify
RSS
Support the Show
Tip Your Guides
Extras
Patreon
Audio Tours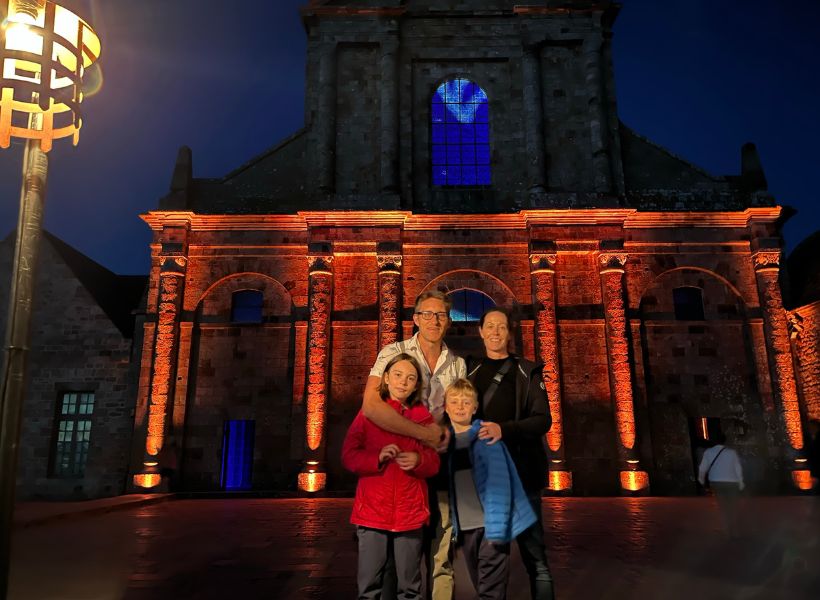 Read more about this episode
Transcript
Guest Notes
Categories: Family Travel, France on a Budget