Categories: Family Travel, Provence
Jessica Osborne, accompanied by her five-year-old daughter and husband, embarked on a month-long trip to the French Riviera from Arizona, primarily to escape the intense summer heat. In a podcast episode with Annie Sargent, Jessica detailed this journey, emphasizing the logistical aspects and experiences encountered during their stay.
Beach Hopping on the French Riviera
The travel itinerary included a train ride from Florence to Nice, notable for its efficiency and minimal stops, characteristic of European train services. In Nice, their accommodation was strategically located close to the beach, train station, and Rue de France, a pedestrian zone with various cafes and shops. This location served as a base for daily excursions to different towns and beaches along the Riviera, beginning with Cannes.
Enjoying Cannes
In Cannes, they visited the Carlton Beach Club, where Jessica highlighted the available amenities, including lounge chairs and food service. They also attended the Festival Pyrotechnic in Cannes, a fireworks event synchronized with music.
Visiting Antibes
While in Antibes, a town 25 minutes from Nice, they observed its distinct Provençal charm, stone architecture, and a daily market. The family spent time at a local beach below the ramparts, characterized by its gravelly sand and ideal for swimming rather than beach activities. Jessica also explored historical aspects of the town, including connections to Napoleon Bonaparte and visiting the Picasso Museum.
Staying in Nice with a Child
In the segment about Nice, Jessica described the city as walkable and family-friendly, with notable Art Deco architecture. A significant activity was hiking up to Castle Hill Park, offering panoramic city views. The family engaged in evening activities in the old town and enjoyed local gelato.
Villefranche, Saint-Jean-Cap-Ferrat and Menton
In Villefranche-sur-Mer, a small fishing village accessible by a six-minute train ride from Nice, the family visited a popular public beach. Jessica noted a medieval tunnel in the village used historically for storage. They also explored Beaulieu-sur-Mer and Saint-Jean-Cap-Ferrat, likening the former to a smaller version of Monaco and visiting the Villa Rothschild for its gardens.
Things to Know About Monaco
Menton, near the Italian border, was their final destination, known for its shallow water and picturesque views. They discussed the Fête du Citron, a local citrus festival, and a pirate ship-themed playground which was particularly enjoyable for Jessica's daughter.
Regarding Monaco, Jessica expressed that it did not embody the essence of the Riviera, describing it as a densely built-up area with high-rises and a challenging terrain for walking. She recommended a brief visit rather than an extended stay.
Tips for Families
For families planning similar trips, Jessica advised packing essentials like water shoes and sunscreen, and purchasing sunscreen locally in France. She found the food options in the region to be family-friendly, with plenty of cafes offering Italian-influenced cuisine.
In conclusion, Jessica characterized the vacation as cost-effective, attributing this to their choice of accommodation and utilization of public beaches. She recommended the Riviera as a family-friendly destination, particularly outside the peak tourist season. The podcast episode concluded with a discussion about the challenges of air travel and Jessica's appreciation for the insights gained from the podcast.
Table of Contents for this Episode
#BeachHoppingRiviera, #FamilyTravelFrance, #FrenchRivieraAdventure, #MediterraneanEscapes, #CoastalWanderlust, #ExploreCannes, #AntibesCharm, #VillefrancheSurMer, #RivieraBeachLife, #TrainTravelEurope, #EuropeanSummer, #RivieraCulture, #SeasideStories, #TravelPodcast, #FamilyVacationGoals, #AzureWaters, #FrenchCoastExploration, #SunSoakedJourneys, #ProvençalVibes, #LuxuryBeachClubs
FOLLOW US ON:
Discussed in this Episode
Cannes
Antibes
Nice
Villefranche-sur-Mer
Beaulieu-sur-Mer
Saint-Jean-Cap-Ferrat
Menton
Monaco
Subscribe to the Podcast
Apple
Google
Spotify
RSS
Support the Show
Tip Your Guides
Extras
Patreon
Audio Tours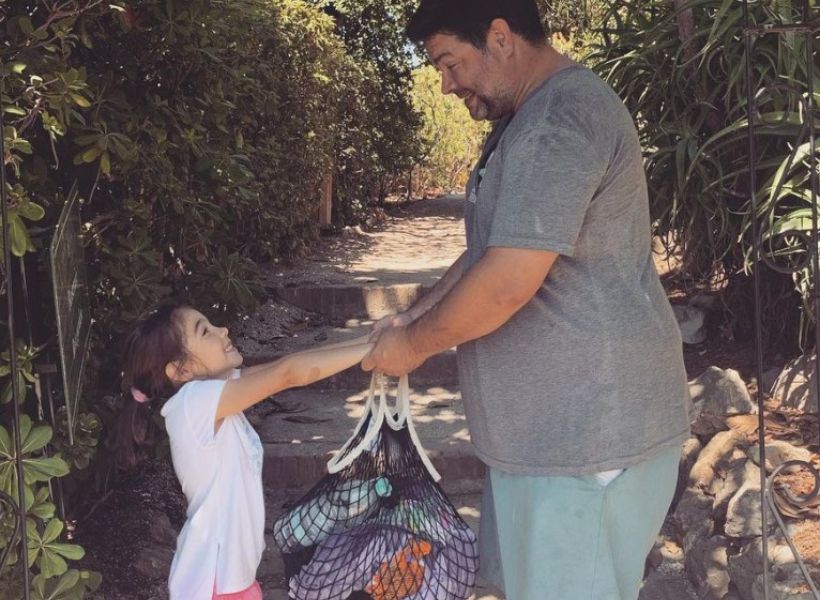 Read more about this episode
Transcript
Guest Notes
Categories: Family Travel, Provence