This post contains affiliate links, meaning I get a commission if you decide to make a purchase through my links, at no cost to you. Please read my disclosure page for more details.
Categories: Family Travel, First Time in Paris
Are you thinking about celebrating your anniversary in Paris or maybe in Provence? You must listen to this episode with Brianne Cunningham who enjoyed a wonderful anniversary in both Paris and Provence! They packed a lot in in those few days! Do you think you could do that much in 10 days?
Brianne is an elementary teacher who keeps a blog about her travels and passions. On this Anniversary trip they were in Paris for 4 days and went to Provence for 4 days and the Riviera for 2 days. This was their first trip to France (and to Europe as well) and it was wonderful as you can hear if you click play.
In Provence rented a car and their home-base was in Saint-Rémy-de-Provence at a lovely hotel. She wishes they had spend more time in Saint-Rémy but they often got back after everything had closed. In Paris they stayed at this hotel in Saint Germain des Prés. They loved the location and though it was appropriate for an anniversary.
For their anniversary dinner they ate at Les Ombres and it was a great choice because the food is nice and you can go on the patio for the view on the Eiffel tower. They got to see it sparkle, and they lingered for a long-time, it was a special occasion that we can call anniversary-perfect!
Tips for Taking the TGV in France
After an initial kerfuffle about which platform their train was departing from, they got on the TGV and it was a great experience. Here are some things you need to understand about taking trains in France:
Arrive an hour early when departing from a major train station in Paris (or other large French city)
Pay attention to your train number on the ticket and match it to the number on the displays
Big train stations in France are super busy much of the time, expect crowds and lots of noise!
Feedback About Driving in France
In France a lot of the roads are going to feel terribly small, there aren't a lot of shoulders, but there are roundabouts everywhere. To get a good introduction to driving in France, listen to this episode of the podcast.
When driving to a new place, don't just tell the GPS to take you to the city or village center but rather find a parking lot and go there. In Provence in July you have to pay for parking anyway, so you might as well go there first before you get stuck in those tiny narrow streets!
But no matter how much you prepare, at some point you just have to jump in and learn by doing. It's not that different honestly, and if you slow down it'll start feeling normal quickly.
French Expression of the Week
"Je donne ma langue au chat" which means I give up trying to guess.
FOLLOW US ON:
Discussed in this Episode
Avignon
Pernes Les Fontaines
Isle Sur La Sorgue
Fontaine de Vaucluse
Uzes & Pont du Gard
Saint Remy de Provence
Gordes
Senanque Abbey
Moustiers Sainte Marie
Gorges du Verdon
Rousillon
Menerbes
Bonnieux
Lourmarin
Cassis
Grimaud
Saint Tropez
Antibes
Cap d'Antibes
Eze
Saint Jean Cap Ferrat
Saint Paul de Vence 
Musee d'Orsay
Arc de Triomphe
Bateaux Parisien Seine Cruise
Les Ombres Anniversary dinner
Tuileries Garden
Musee de l'Orangerie
Ile de la Cite
Sainte Chapelle
Notre Dame
Ile Saint-Louis (Berthillon)
Rue Cremieux
Breizh Cafe
Picasso Museum
Eiffel Tower
Les Antiquaires
Louvre
Bouquinistes
Shakespeare & Company
Odette
Catacombs
O Chateau
Champs Elysees
Louvre & Seine at night
Marche aux Puces
Hardware Societe
Place du Tertre
Sacre Coeur
Cocorico restaurant
Subscribe to the Podcast
Apple
Google
Spotify
RSS
Support the Show
Tip Your Guides
Extras
Patreon
Audio Tours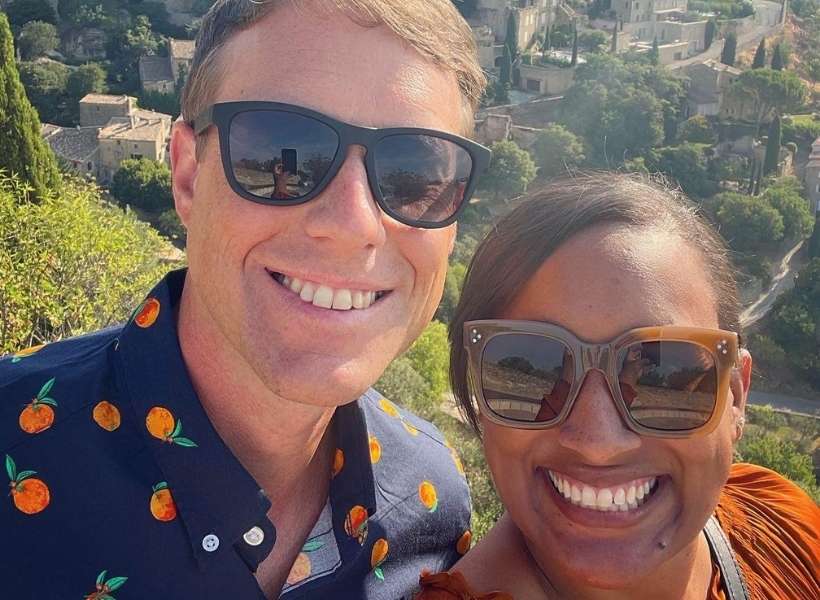 Categories: Family Travel, First Time in Paris