Category: Paris
Annie Sargent and Patricia Perry review the virtual reality experience that they saw at La Défense in Paris. This experience is not recommended for kids under 11, probably because of the size of the backpack and 3D goggles. It will soon come to more central Paris at the Conciergerie and on the parvis de Notre Dame.
If this is your first time listening this episode is going to be different because I'm on the road still, in Nantes today, so it'll be a shorter episode without much in the way of show notes.
The Eternal Notre Dame Virtual Reality Experience
The Eternal Notre Dame is virtual reality experience developed by Orange and Emissive in association with the Mayor of Paris and the Church. They had also done the VR for the DaVinci Experience at the Louvre which was a sit-down VR experience. Eternal Notre Dame is a walk around VR experience where you are outfitted with a backpack which holds the computer and high-end VR goggles.
This is a completely immersive experience where you are exploring Notre Dame throughout the ages and you are moving around. You can see other participants as ghosts so you don't bump into them. It's totally safe but your brain is tricked into thinking that you're going to the top of Notre Dame on an elevator, that you can lean over a non-existing banister, that you need to take steps over obstacles. That is disconcerting but it works.
Episode Announcements
The Join Us in France YouTube channel is BACK! I don't know why the account got banned or why they gave it back. YouTube is fickle. But I am glad to be back because it's also a big search engine and people find audio podcasts on YouTube all the time. But it remains true that the best way to get the word out about this podcast is if YOU recommend it to someone you know who'd going to France.
The other great thing that happened is that I completed my Latin Quarter Tour. The but the best place for a podcast listener to get my VoiceMap tours is to go to joinusinfrance.com/boutique where you get a discount just for being a podcast listener!
The invasion of Ukraine by Russia, while outrageous and horrible, does not change anything in terms of travel to France.
FOLLOW US ON:
Discussed in this Episode
Eternelle Notre Dame Virtual Reality Experience
Annie's newly created Latin Quarter VoiceMap tour
La Cité du Patrimoine et de l'Architecture on the Trocadero
Café Lucy at the Musée de l'Homme also on the Trocadero
Le Malade Imaginaire at the Comédie Française
Subscribe to the Podcast
Apple
Google
Spotify
RSS
Support the Show
Tip Your Guides
Extras
Patreon
Audio Tours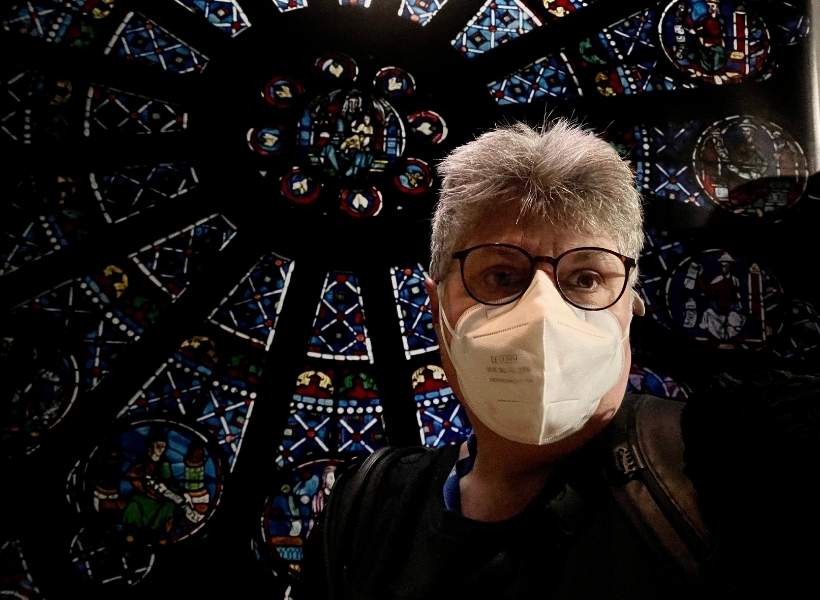 Category: Paris