Categories: French Culture, French History
This episode features our frequent and very popular guest Elyse Rivin. If you enjoy her episodes, please consider supporting her on Patreon.
The Chemin de Compostelle, Camino de Santiago, or Saint James Way is a series of pilgrimage routes that all lead to Santiago de Compostela in northern Spain. There are many ways to get to Santiago de Compostela and traditionally pilgrims started wherever they lived in France and headed to the south-western corner of France before crossing into Spain. Over time, set routes developed, and today there is an entire infrastructure of paths and inns where modern pilgrims still walk. Along the way, they stop at different churches and get their pilgrim cards punched to attest to the fact that they walked this thing!
A Brief History of the Chemin de Compostelle
In today's episode of the podcast, Elyse Rivin of Toulouse Guided Walks shares a brief history of the Chemin de Compostelle, how it evolved over the several hundred years and what it looks like today. Walking the Chemin de Compostelle is more popular than ever, even for pilgrims who are not religious at all. Many people walk a section of the Camino every year because it's good for the body and the soul as well.
More about the four routes of the Camino in France
The image above is the Church of the Virgin in Le Puy en Velay, one of the starting points for the Camino in France.
Table of Contents for this Episode
FOLLOW US ON:
Subscribe to the Podcast
Apple
Google
Spotify
RSS
Support the Show
Tip Your Guides
Extras
Patreon
Audio Tours
If you enjoyed this episode, you should also listen to related episode(s):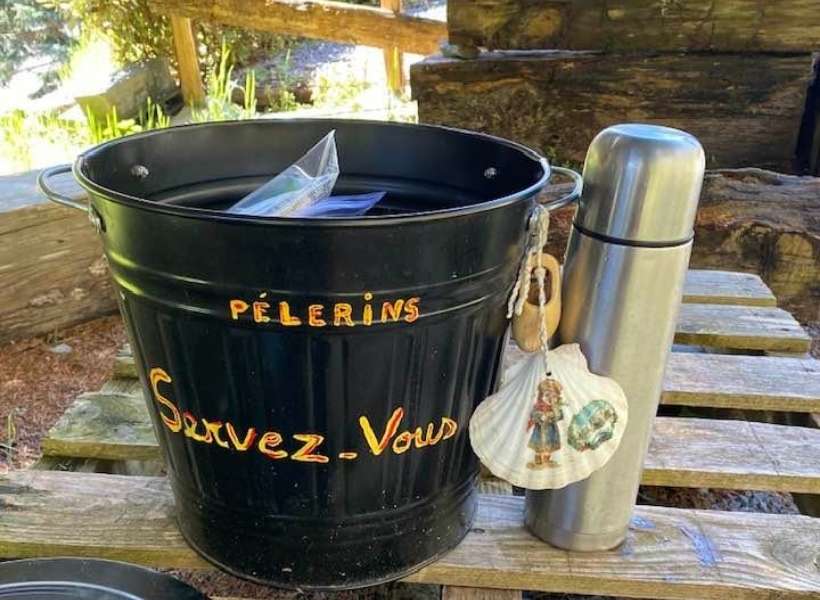 Read more about this episode
Transcript
Categories: French Culture, French History