This post contains affiliate links, meaning I get a commission if you decide to make a purchase through my links, at no cost to you. Please read my disclosure page for more details.
Categories: Loire Valley, Off the Beaten Track in France
This episode features our frequent and very popular guest Elyse Rivin. If you enjoy her episodes, please consider supporting her on Patreon.
Le Marais Poitevin is also known as La Venise Verte and it's a lovely piece of France between Niort and La Rochelle not far from the Atlantic ocean.
Officially some of it is in the Loire region and some of it in the Aquitaine region. The name means "the marsh of the Poitou" but everyone just calls it Marais Poitevin or Green Venice because of the boat rides. It's a place most French people have heard of and lots of us visit every year, but it's not as popular with foreign visitors. I don't know why that is because it's a wonderful place where you can enjoy nature, bike rides, bucolic walks and fun boat rides. It's gorgeous and restful. Both Elyse and I have been there and if you click play you'll soon understand why we love it so much!
Annie's book recommendation: The French Revolution by Emma Moreau
The Join Us in France Podcast Audience Graph by Rephonic. This shows what the people who listen to Join Us in France also listen to.

Historical Brief
These lands used to be completely covered with water and at some point in history the water receded and man built canals to drain more of the water away. The Romans started building some of those canals but didn't do much else with the area.
The area became an area of contention during the life of Eleanor of Aquitaine because it was becoming richer. Much later, under Henri IV it started to come back into the foreground.
Most villages are built along the canals in a straight line. For a long time the only access to some of these villages was with a boat. By now there are roads, but these are narrow country roads sometimes.
Napoleon created a waterway police to make sure the canals stayed open for everybody. There are still gendarmes in France that patrol waterways, Annie has seen them at work on the Canal du Midi.
In the early 20th century this was a bit of a backwater area where unsavory characters could go hide out. It was generally seen as poor and undesirable.
Efforts to preserve the beautiful natural surroundings of this part of France has made it prosperous again. Some national parks were developed and President François Mitterand invested large amounts of money in this area. Much of this area is now natural preserve and very valuable.
Living in the Marshlands
The first canal was called Canal of the Five Abbeys because it linked 5 prosperous abbeys together. This was the beginning of the Marais Poitevin. The salt industry was always big in this area because salt was used to preserve food in the Middle Ages. The second  source of income was raising fish and the third was grazing cattle on the dry lands.
Today you can see ragondins in this area. In English you call them copyu or nutria. They are semi-aquatic large rodents that can be a pest because they feed on the roots of trees.
Like all marshlands this area also attracts a lot of beautiful birds and dragonflies. There are mosquitoes, of course, but the birds eat a lot of them. There is a special donkey from this area called the "baudet du Poitou"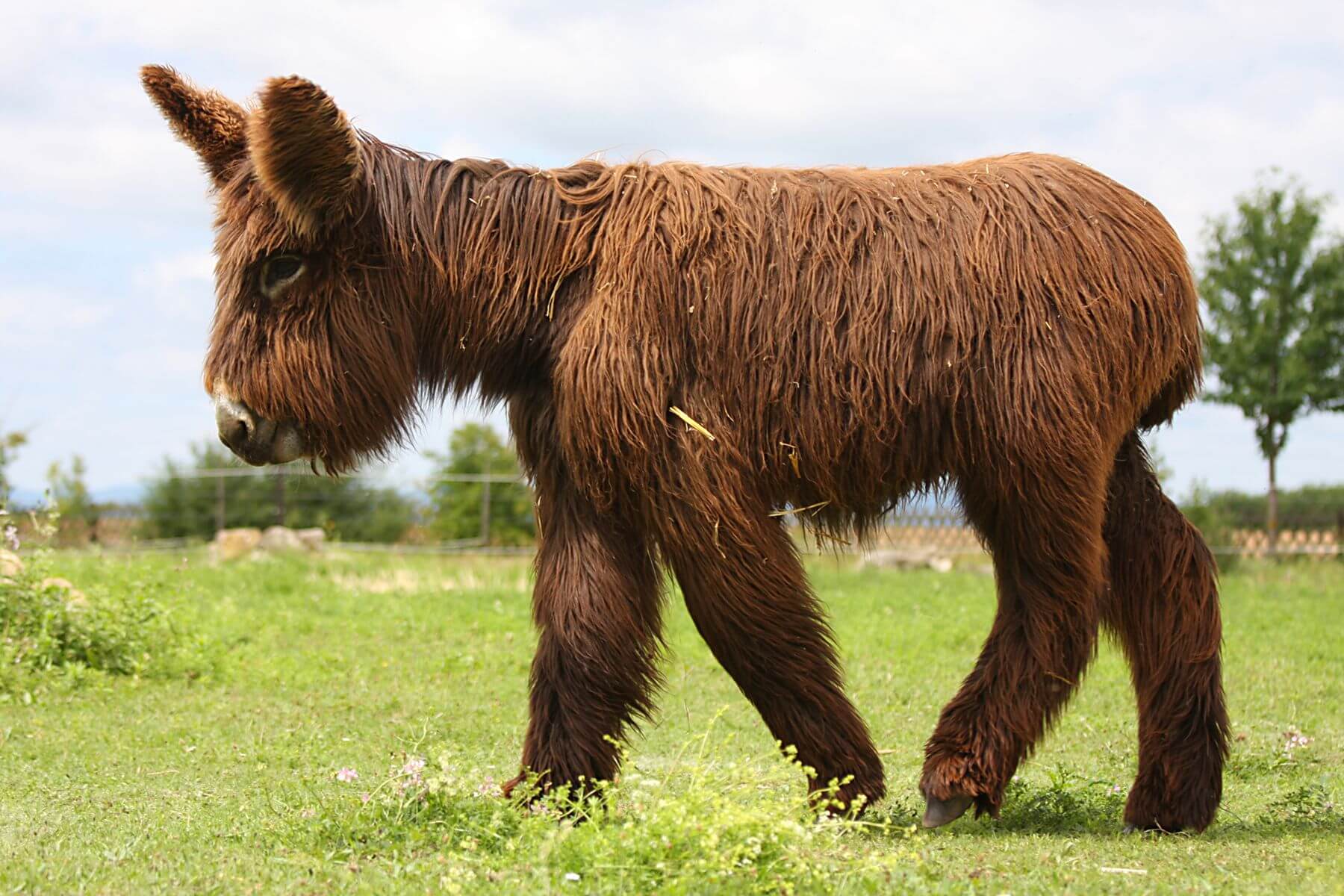 Five Things You Must Do in the Marais Poitevin
#1 Enjoy a Boat Ride!
There are several places from which you can get on a boat ride to glide through the canals. You can get on one of those visits from the following villages:
Saint-Pierre-le-Vieux
Maillezais
Maillé
Damvix
Saint-Sigismond
Le Mazeau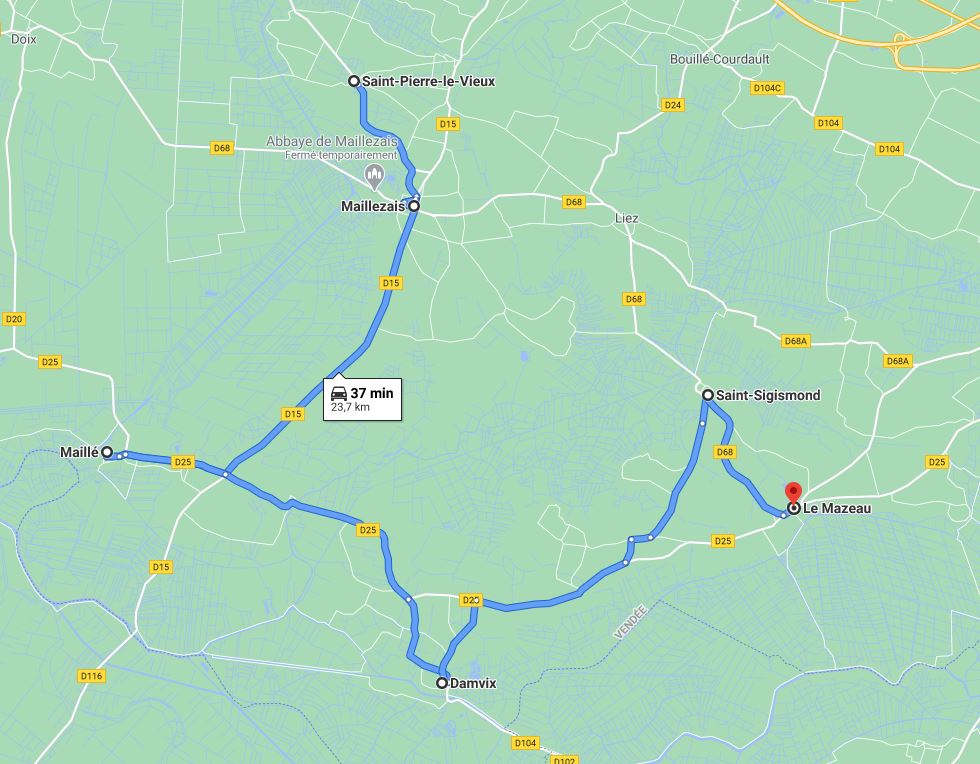 #2 Bird Watching
One of the best places to go bird watching in France is at the Réserve  Naturelle Nationale Michel Brosselin.
#3Check Out the Abbeys
The best ones are Abbaye de Maillezais and Abbaye de Nieul
#4 Visit Fontenay le Comte
Beautiful town and also a good place to stay when visiting the area. Other towns to check out are Marans and Sansais.
#5 Enjoy Marais Poitevin Gastronomy
For those of you who enjoy wine, you could visit Les vignobled de Mareuil sur Lay
La Mojette (white bean)
Le beurre dÉchiré
Le pâté de ragondin (coypu or nutria: large rodent, herbivorous, semiaquatic, feeds on river plant systems)
Le Chabichou goat cheese
Scofa: it is a sort of millefeuille (Napoleon) made by the Carmel de Bessines (nuns)
Get your brochures about the Marais Poitevin and the Vendée from the local Tourist Office.
French Tip of the Week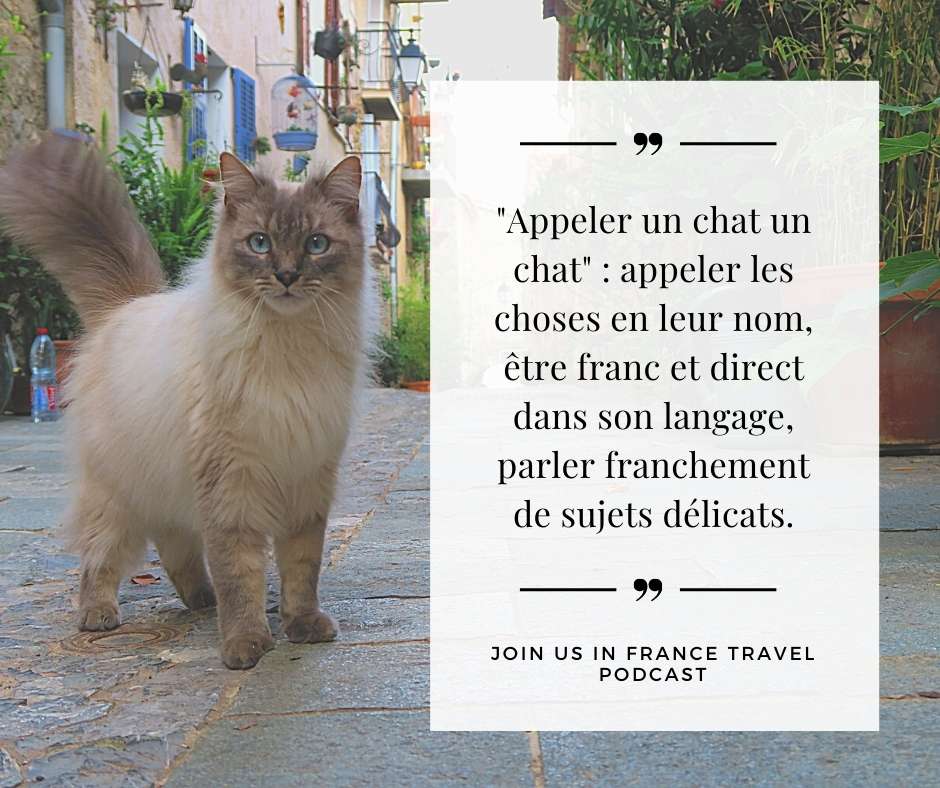 FOLLOW US ON:
Discussed in this Episode
Marais Poitevin
Venise Verte
Réserve  Naturelle Nationale Michel Brosselin
Marans
Sansais
Saint-Pierre-le-Vieux
Maillezais
Maillé
Damvix
Saint-Sigismond
Le Mazeau
Subscribe to the Podcast
Apple
Google
Spotify
RSS
Support the Show
Tip Your Guides
Extras
Patreon
Audio Tours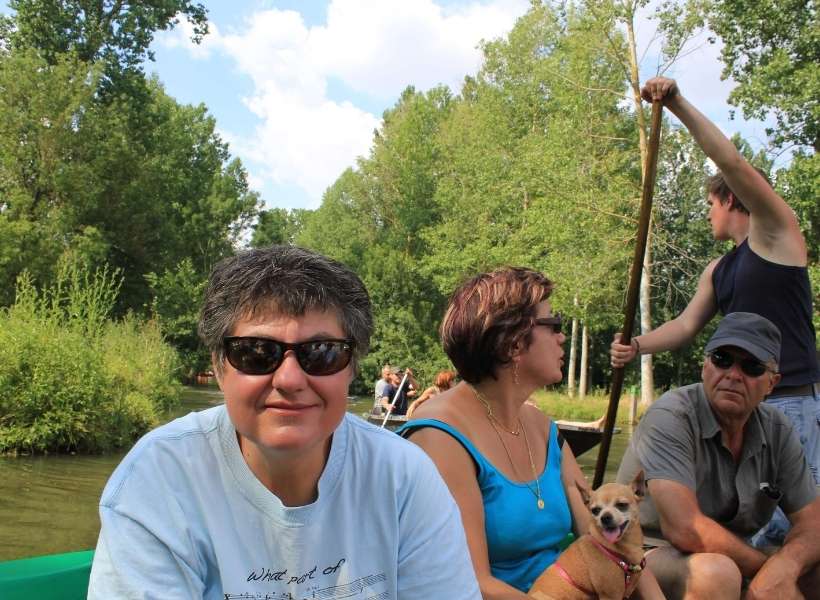 Categories: Loire Valley, Off the Beaten Track in France