Categories: Bordeaux Area, Off the Beaten Track in France
[02:42] Henri IV, the French King whose first language was Occitan.
[03:48] Pau, the city on top of the hill: geographical location and the Gave de Pau, the local river.
[04:53] Circumstances surrounding the birth of Henri IV: the Wars of Religion that we'll talk about at another time.
[05:25] The Castle of Pau started out as a wooden fortified castle. Most castles were built of wood in the Middle Ages, but this is not something most people know because they didn't survive as well as stone castles.
[07:36] It makes sense to visit Lourdes and Pau on the same day.
[09:49] Gaston Phoebus turned the wooden castle into a stone castle, and it was renovated again in the nineteenth century.
[12:03] Henri IV's parents were both of royal blood. His mother was a Protestant and his father a Catholic.
[13:44] The garlic and wine story about Henri IV.
[16:10] When Henry becomes king, the castle in Pau becomes his secondary residence.
[20:06] Louis XIII, son of Henry IV, renovates the castle in Pau to make it more genteel.
[22:40] The chateau in Pau at the French Revolution.
[24:00] The castle in Pau that we see today is what is left from the Louis Philippe era.
[25:30] The strange sleeping habits and sleeping arrangements of kings.
[29:25] Napoleon III structural renovations.
[31:51] The Béarn was annexed to be part of France under Louis XIII, not under Henri IV.
[35:14] Local foods you can enjoy when you visit Pau.
[36:30] How much time to spend in Pau and what else you can visit in the area.
[41:20] Pau is a nice mid-size French city, not so big that it's expensive, but not so small that it's boring.
[43:17] You can arrange to tour Pau with Elyse. We'll talk more about Henri IV in other episodes because there is so much to say.
[44:00] Thank you Patreon supporters and personal update. Hanging out with a Labrador Puppy.
[46:00] French people don't get fresh bread from the bakery for breakfast!
[48:00] Please tell people about your favorite podcast episode and let them know that we're on Alexa, Spotify, Apple Podcasts and more.
[49:22] Rail strike about to get under way in France.
[51:30] Best way to connect with me.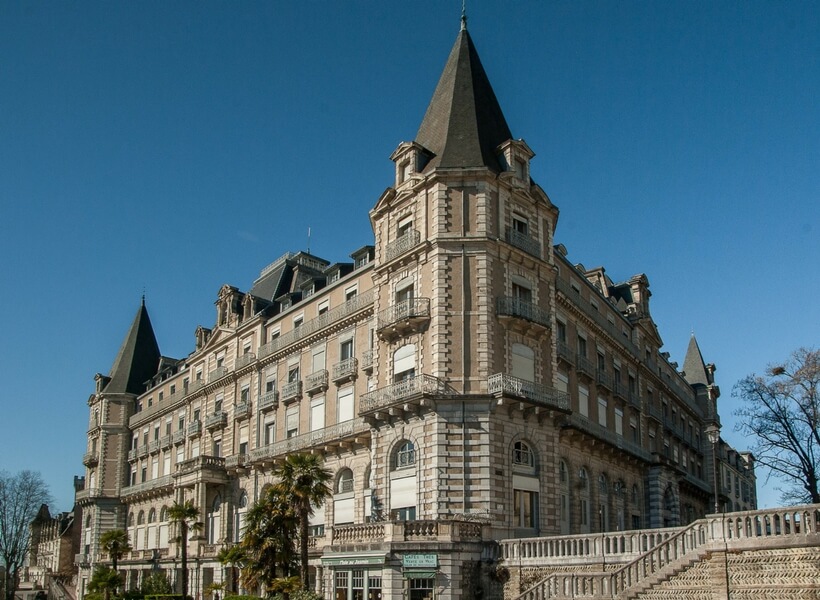 Subscribe to the Podcast
Apple
Google
Spotify
RSS
Support the Show
Tip Your Guides
Extras
Patreon
Audio Tours
Read more about this show-notes
Episode Page
Transcript
Categories: Bordeaux Area, Off the Beaten Track in France