Category: French Culture
Today Annie Sargent brings you a conversation with Keri Maher about her new book The Paris Bookseller. Annie wanted to talk to Keri because she really enjoyed her book about Shakespeare and Company, the iconic bookstore in Paris. It's a fascinating story as you will see.
After the interview you'll hear Annie's personal update and news about travel to France. This podcast is supported by donors and listeners who buy my tours and services, including my very popular itinerary planning service. You can browse all of that at Annie's Boutique.
You can follow the show on Facebook, Instagram, Pinterest or Twitter. Another great way to stay in touch with travel and podcast news and with the podcast is to sign up for the newsletter.
The Paris Bookseller
The Paris Bookseller starts with the story of two women in the early 1900s. They are in love and start an exciting project: open a bookstore for English books in Paris. As their project gets off the ground they rub shoulders with the legends of the Lost Generation: Ernest Hemmingway, Gertrude Stein and the most central of all: James Joyce.
Walk the Latin Quarter with the legendary founder of Shakeaspeare & Company, Silvia Beach. Annie was enchanted by the world of the formidable woman who was the force behind the publication of Ulysse's and the amazing cast of characters who surrounded her.
FOLLOW US ON:
Subscribe to the Podcast
Apple
Google
Spotify
RSS
Support the Show
Tip Your Guides
Extras
Patreon
Audio Tours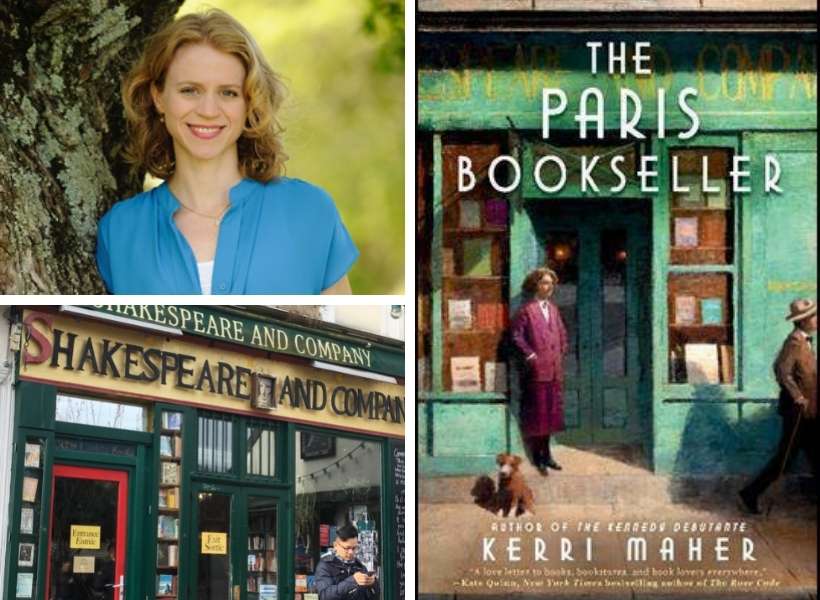 Read more about this episode
Transcript
Category: French Culture