This post contains affiliate links, meaning I get a commission if you decide to make a purchase through my links, at no cost to you. Please read my disclosure page for more details.
Category: French History
This episode features our frequent and very popular guest Elyse Rivin. If you enjoy her episodes, please consider supporting her on Patreon.
Annie Sargent and Elyse Rivin discuss Jean Moulin's life, representing hope and resilience during France's most challenging times. Streets, buildings, and schools across France proudly bear his name.
Jean Moulin was born in 1899 in Béziers. His father, a firm believer in the Republic, and his deeply religious Catholic mother, raised him with strong values of integrity and honesty. As he matured, many knew him as a ladies' man. However, his political achievements distinguish him the most.
The Man Who Stood Up to Tyranny
Moulin began his political journey early and made significant strides quickly. By 23, he had already made a mark in politics, aligning with the Front Populaire, a progressive left-wing government. He became the Under Secretary of Foreign Affairs at 32, and by 38, he held the title of the youngest Préfet in France.
World War II showcased Moulin's unyielding spirit. After a German bombing in Chartres, where Moulin worked, his refusal to meet their demands resulted in his arrest and subsequent torture. Despite these challenges, he stood firm, resisting both German and the Vichy government's pressures.
Moulin's dissatisfaction with the Vichy regime drove him to join Charles De Gaulle in London. Seeing Moulin's capabilities, De Gaulle made him the Resistance leader. Moulin had two primary tasks: to form a secret army and to bring various resistance groups together under the National Committee of Resistance (CNR). Despite the groups' differing ideologies, Moulin tirelessly worked to unite them.
However, in June 1943, Moulin's journey met a tragic end. During a meeting near Lyon with seven major resistance group leaders, the Gestapo captured him. Klaus Barbie, the infamous Gestapo leader, tortured Moulin for over two weeks. Despite enduring extreme pain, Moulin never betrayed the Resistance, safeguarding countless operations and identities.
The End of a Hero
Moulin died on a Berlin-bound train. Hitler had wanted to meet the man who had consistently defied him, but Moulin, weakened from his torture, died in Metz. His death devastated the Resistance, but his legacy endured. Moulin stands as a symbol of the French resistance against the Nazi regime, a hero who gave everything for France.
Today, we remember Moulin in various ways. The Museum of the Resistance and Deportation in Toulouse and Paris honors his bravery and that of many others. His hometown, Saint Andiol near Béziers, houses a museum dedicated to him. Apart from his political contributions, Moulin was a talented writer and artist. His sister published his hidden writings after the war, providing insight into his thoughts. His drawings and caricatures, which he produced under the pseudonym Romanin, display his artistic talent.
Rene Hardy, who was at Moulin's arrest but wasn't invited, faced two treason trials but was acquitted both times. The traitor who betrayed Moulin remains unidentified.
Jean Moulin's tale is one of bravery, resilience, and a steadfast commitment to confronting oppressors. His story continues to inspire and reminds us of the sacrifices made for the greater good.
Recommended in this episode about Jean Moulin
Premier Combat by Jean Moulin
#JeanMoulin, #FrenchResistance, #WWIIHero, #FrenchHistory, #UnyieldingSpirit, #LegacyOfCourage, #MoulinLegacy, #WarTimeFrance, #AgainstAllOdds, #HeroOfFrance
FOLLOW US ON:
Subscribe to the Podcast
Apple
Google
Spotify
RSS
Support the Show
Tip Your Guides
Extras
Patreon
Audio Tours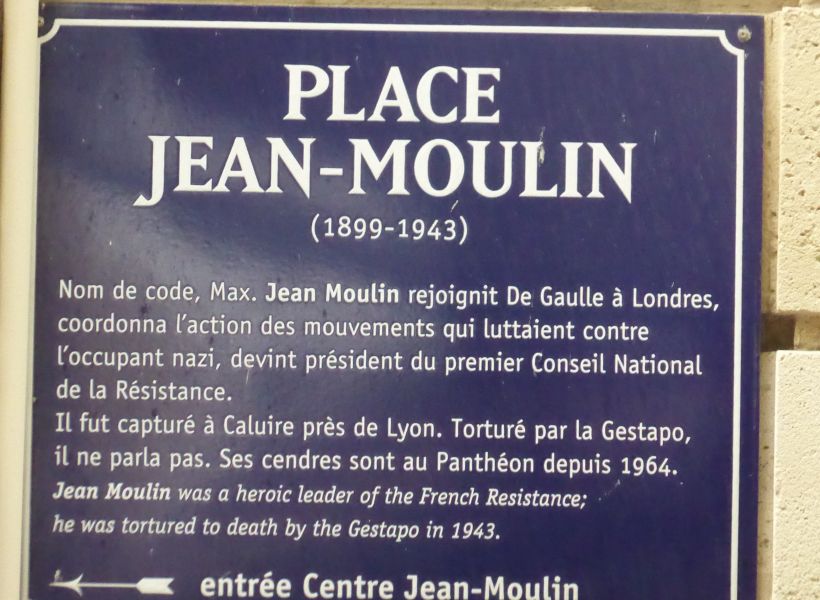 Read more about this episode
Show Notes
Transcript
Category: French History