This post contains affiliate links, meaning I get a commission if you decide to make a purchase through my links, at no cost to you. Please read my disclosure page for more details.
Category: Family Travel
The big question for today's episode of the podcast is, when a French professor visits France, where does she go? Answer: Everywhere! Even places you've probably never heard of!
Annie Sargent talks with Brooke Koss, who is a French professor in Texas. We go into what you can do to have a great time in France and use the French you know, of course! We also discuss areas like Saint-Etienne that are off the beaten track for most visitors and yet hase a lot to offer.
Listen to this episode to find out why!
Advice for people who are learning French
Annie Sargent starts the episode with asking Brooke how people can have a fantastic time in France and use their French. Here are the 8 points she thinks you need to keep in mind.
#1 Use your polite words no matter how little French you know
As you know if you've been listening to this podcast for a while, French people adhere to strict rules of courtesy. You MUST say "bonjour" before you say anything else. If you don't they'll think you're boorish and not worth talking to.
#2 Kids are great ice-breakers
French people love kids. If you're coming with young children, you'll be able to break the ice and chats with parents and grandparents.
#3 Stay at a Gîte or B&B
When staying at a B&B, you'll interact with locals who take pride in regional attractions and history. They would probably rather speak French!
#4 Travel outside of Paris where they'll want to speak French with you
In Paris, everyone in the service industry speaks English. If you hesitate for half a second, they'll switch to English immediately. Not because they are rude and don't want to help you, but because they are super busy. Outside of Paris, you'll find people much more willing to engage with your French.
#5 Use the Tandem App
With this app you can sign up to chat with people who speak the language you want to practice. You start with a chat feature and if you both agree, you can move on to video chat.
#6 It takes at least two years to get to B1 or B2 level
Once you've taken two years of classes, you can get to the point where you're conversant enough to introduce yourself, respond to basic questions and find out about the people around you. To get to C1 or C2 take exposure to everyday French in France.
#7 Seek out a French community if you move to France
If you're lucky enough to move to France for a time, join a community of people who enjoy the same things you do. For Brooke, it was a volleyball team. For Annie's husband, it was a choir. Seek the company of French people and not English-speaking expats.
#8 Good books in French for learners
Start with a book that has both French and English. For example, L'Etranger by Camus. Plays are also easy, perhaps a playwright by Jean Cocteau La Machine Infernale. Le Petit Nicolas by Sempé. Le Petit Prince by Saint Exupéry. Comic strips by Fannie Vella
FOLLOW US ON:
Discussed in this Episode
Brittany (Bretagne)
Paris
Saint Etienne
Lyon
The Rhône Alpes area
Toraine
Dordogne
Roscoff
Ile de Batz
Les Jardins Suspendus de Marqueysac
Saint Etienne
Museum Museum
Pilat
Sainte-Maries-de-la-Mer
Camargue
Auvergne
Issoire
Lac Pavin (an eerie circular lake)
Vulcania
Le Puy de Sancy
Le Pal
Le Chateau de Val
Michelin tires museum
Subscribe to the Podcast
Apple
Google
Spotify
RSS
Support the Show
Tip Your Guides
Extras
Patreon
Audio Tours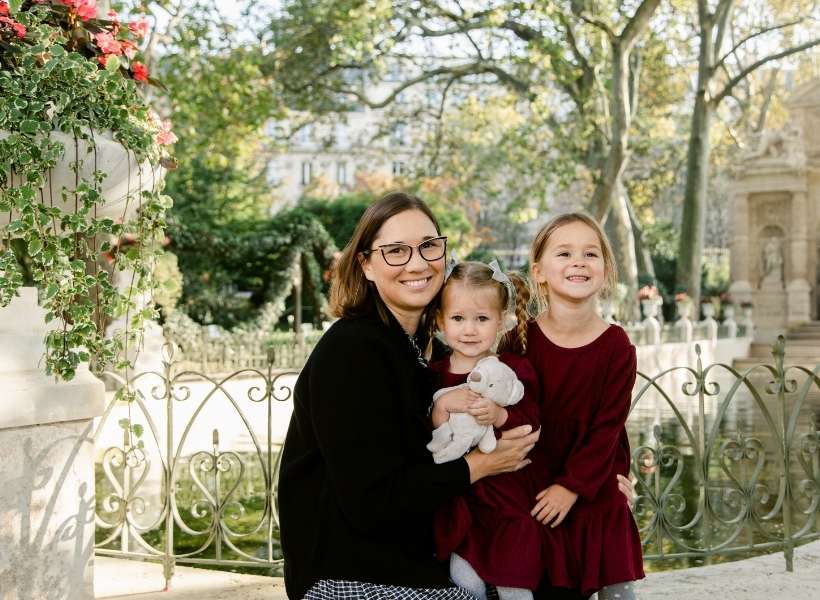 Read more about this episode
Transcript
Category: Family Travel