This post contains affiliate links, meaning I get a commission if you decide to make a purchase through my links, at no cost to you. Please read my disclosure page for more details.
Categories: Family Travel, Lyon Area
A lot of people wonder if visiting France with a baby is a good idea. My guest on today's episode, Jessica Osborn, took a vacation in the French Alps with a baby and wondered if taking the baby was the right decision.
They went around the French Alps: Lyon, Beaune, Annecy and Chamonix. Jessica found France to be baby-friendly, but warns us that there are a few gotchas you should know about.  Listen to our conversation to hear all of her tips. You'll find her detailed itinerary in the Guest Notes.
Jessica runs a travel blog where she shares her tips for planning trips to Europe.
This trip took place when Jessica's daughter was 10 months old and they spent 9 days in France. They chose the Lyon and French Alps area because they knew they didn't want a trip heavy on museums and cultural sites but rather a good place to explore.
On the practical side, because they didn't want to check suitcases, they did not pack enough formula or diapers for their whole stay. But it turns out that changing formula was not a problem for baby Noelle. Diapers in France are thinner but absorb just as much.
They traveled without checking any of their bags. They took 2 carry-on suitcases, 1 duffel bag for Noelle (attached to the carry-on with a bungee cord), 2 backpacks, and a stroller/car seat.
Be warned that bathrooms in France normally don't have changing tables. Jessica brought puppy pads to put down when changing Noelle on the floor. You can find puppy pads at most grocery stores in France, in the pet supply area. All French grocery stores stock diapers and formula as well.
France Is a Family-Friendly Destination
Their overall impression was that France is a family-friendly destination. People let them enter and exit trains first and helped out when needed, they were met with smiles and kindness.
Another thing to consider is that umbrella strollers are not easy to find or cheap in France. You'll probably do better bringing your own. Baby carriers that you strap to your chest are advisable as well, especially when you need to have your hands free and for areas where the pavement is made of cobblestone.
The hotel where they were staying offered a babysitting service and they did that one night. They were nervous about that but the babysitter was great and sent them pictures to keep them updated.
French Alps Hotel Recommendations
In Lyon: Hotel Carlton
In Annecy: Hotel du Palais de l'Isle
What Jessica Wishes She Had Known Before She Went
Are you thinking about visiting the French Alps with a baby? If you listen to this episode you will learn to plan around these things:
I wish I knew that pack and play cribs sizes in Europe are different than the US.  We brought mattress sheets but it was a waste of space because they didn't fit.
I wish I knew age limitations for renting bikes and riding the gondola.
I wish I knew what sites had stairs vs. elevators and what streets were cobbled or not so we could take the stroller or the baby carrier.
I recommend paying for international phone plans.
I recommend scheduling a crib in advance for the hotel.
FOLLOW US ON:
Discussed in this Episode
Lyon
Annecy
Chamonix
Umbrella strolers are not easy to find in France
Buying baby formula and diapers in France
What to do when changing tables are hard to find
Subscribe to the Podcast
Apple
Google
Spotify
RSS
Support the Show
Tip Your Guides
Extras
Patreon
Audio Tours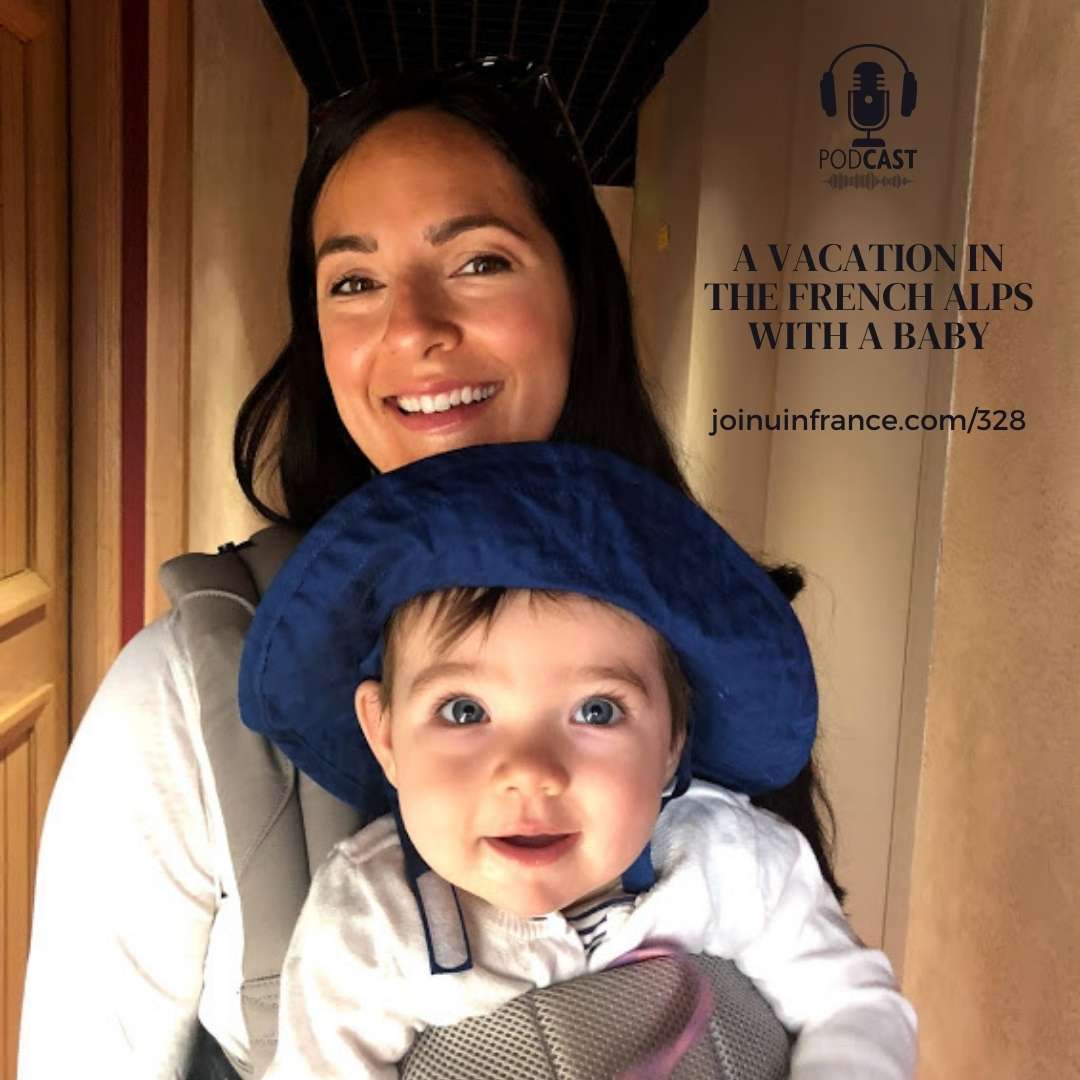 Read more about this episode
Show Notes
Guest Notes
Categories: Family Travel, Lyon Area